How do I view email analytics from all of my email campaigns? Follow
With Splash Email Sender, you can easily track and measure various email engagement analytics other than just an open. This advanced feature provides you with delivery rates, open rates, bounces and click-through rates to determine which of your campaigns are receiving the most traction.
How is this information valuable to you? By comparing your advanced analytics for each email campaign, you have data at your fingertips to strengthen the performance of future campaigns. Which subject line had the most opens? Which button's call to action prompted the most clicks? By monitoring this information, you're on your way to becoming an advanced email marketer.
To view this data, you can export the analytics from all of your email campaigns in Splash in an easily accessible .CSV spreadsheet file. You can then easily sort by campaign name within that file.
To view your email analytics from all email campaigns:
1. Head to the Email tab on your toolbar to view your Email Dashboard.
2. Select the Sent sub-tab to see all sent email campaigns.
3. Hover over the Recipients, Opens, Clicks & Bounces section and click View Analytics.
4. Click the Export button at the top of the tab, next to the blue New Email button.
5. Once the Download button appears in the notification click on it to download your email analytics as a .CSV spreadsheet file.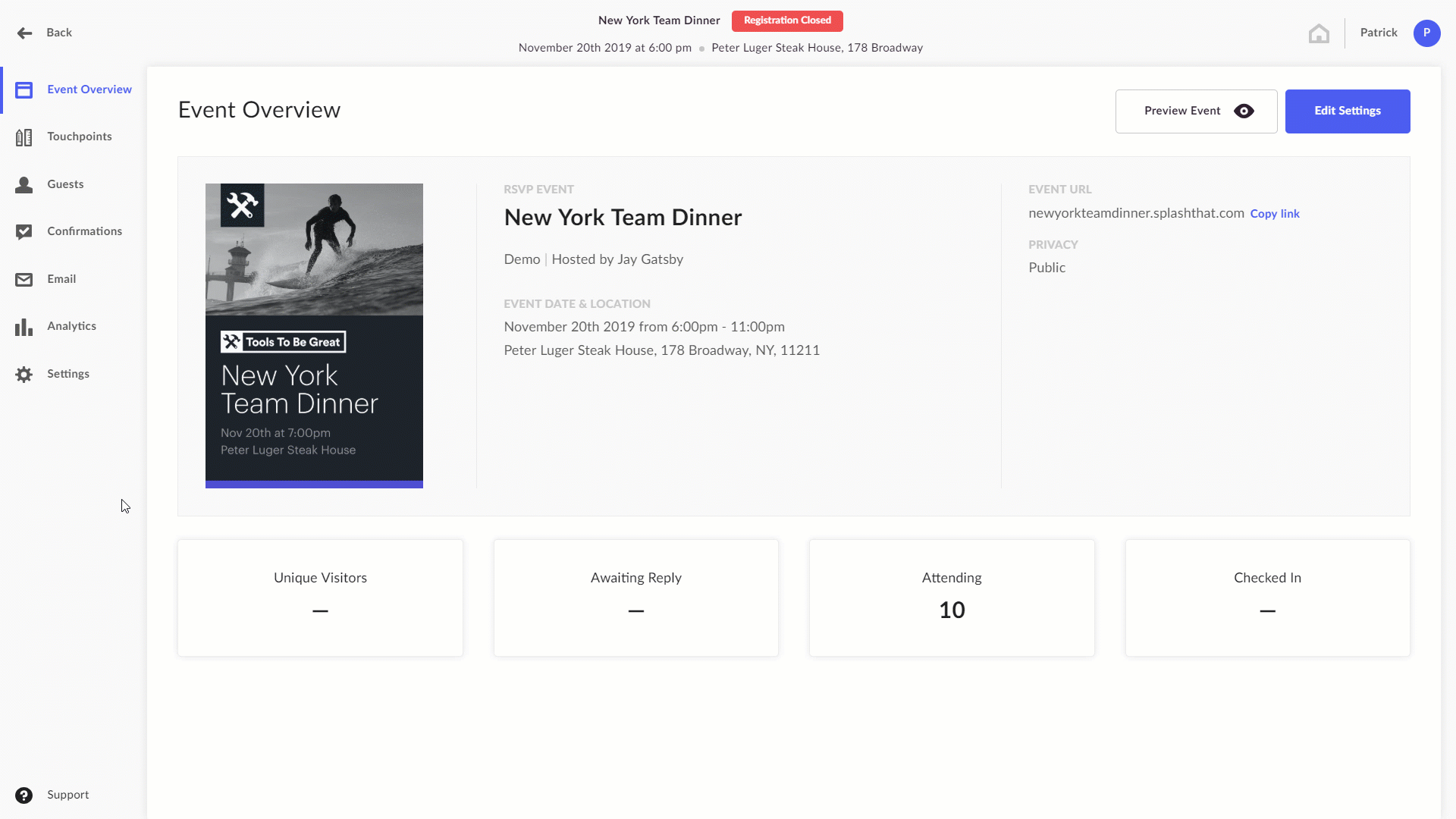 Quick note on how each email status is counted:
We count "Delivered" as all emails that have been "Delivered", "Opened" and "Clicked".
We count "Opened" as all emails that have been "Opened" and "Clicked".
We count "Clicked" as all emails that have been "Clicked".
Note: We do not offer analytics on confirmation emails at this time. Email analytics are only available for emails sent through the Email Sender.