How do I link out to an email address? Follow
Need a direct point of contact on your event page? Link out to an email address from your Splashpage so that guests can click and open an email draft to this address automatically by following the below steps.
1. Highlight the text that will link out to the email address.
2. Click the chain link icon in the Rich Text Editor (RTE) toolbar at the top - or use a shortcut like Command+K.
3. In the URL field, type "mailto:" before the email address you want to link to, i.e. mailto:youremailaddress@splashthat.com.
4. Click the OK button to save the link.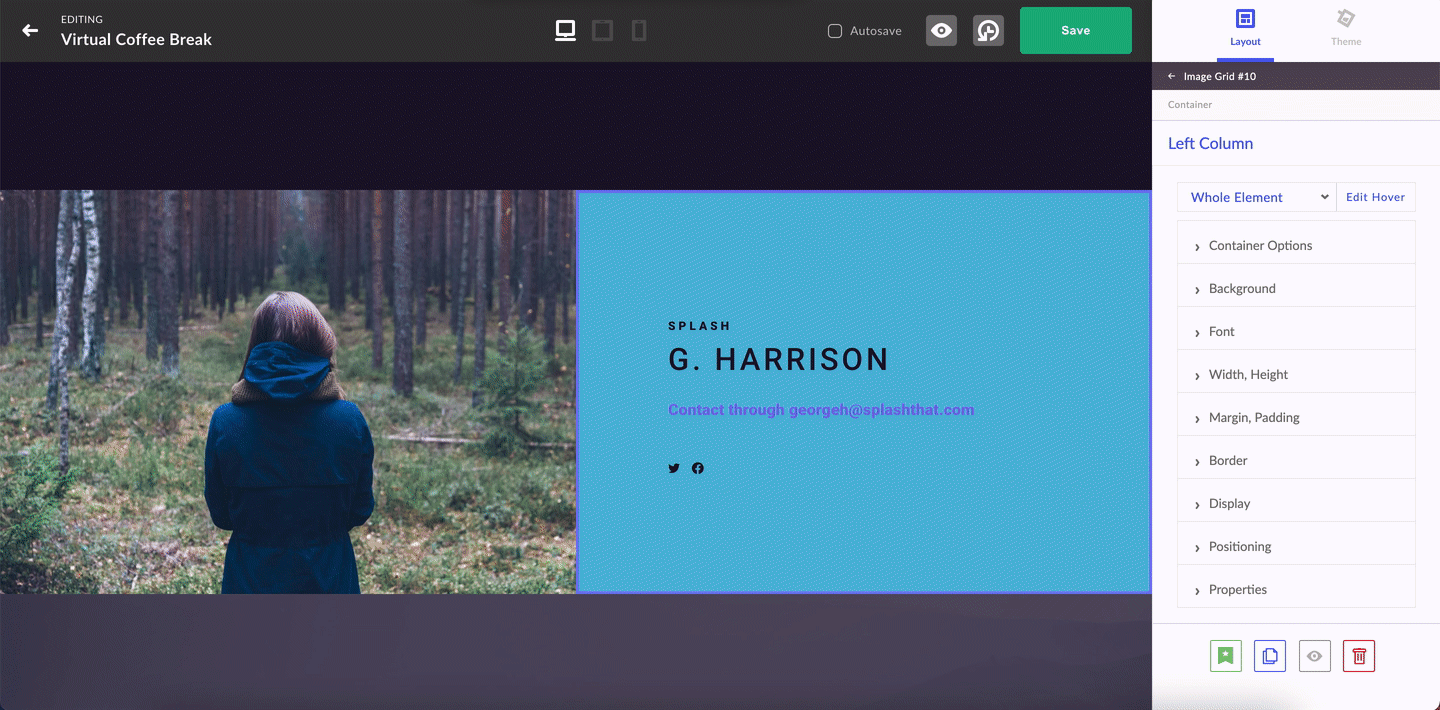 If you want to set a Subject Line, you can do that by entering it into the Url section in this format:
mailto:youremailaddress?subject=Test
Just substitute out the word Test for your desired Subject Line!