5. Mapping Salesforce Fields to Splash Fields Follow
The "out of the box" Splash-Salesforce integration will map a few basic fields automatically.

But the real beauty of the setup is that you can map just about any data fields that exist in Splash to your Salesforce Campaigns, Leads, Contacts, and Opportunities.

To illustrate field mapping, let's take a look at a relevant example: mapping the Company field to newly generated Salesforce Leads.

1. First, you want to make sure that the field(s) you'd like to map back to Salesforce exist as RSVP questions in Splash.

Event registration questions (such as Company, Job Title, Phone Number, etc.) are found and managed in each Splash event's Form touchpoint.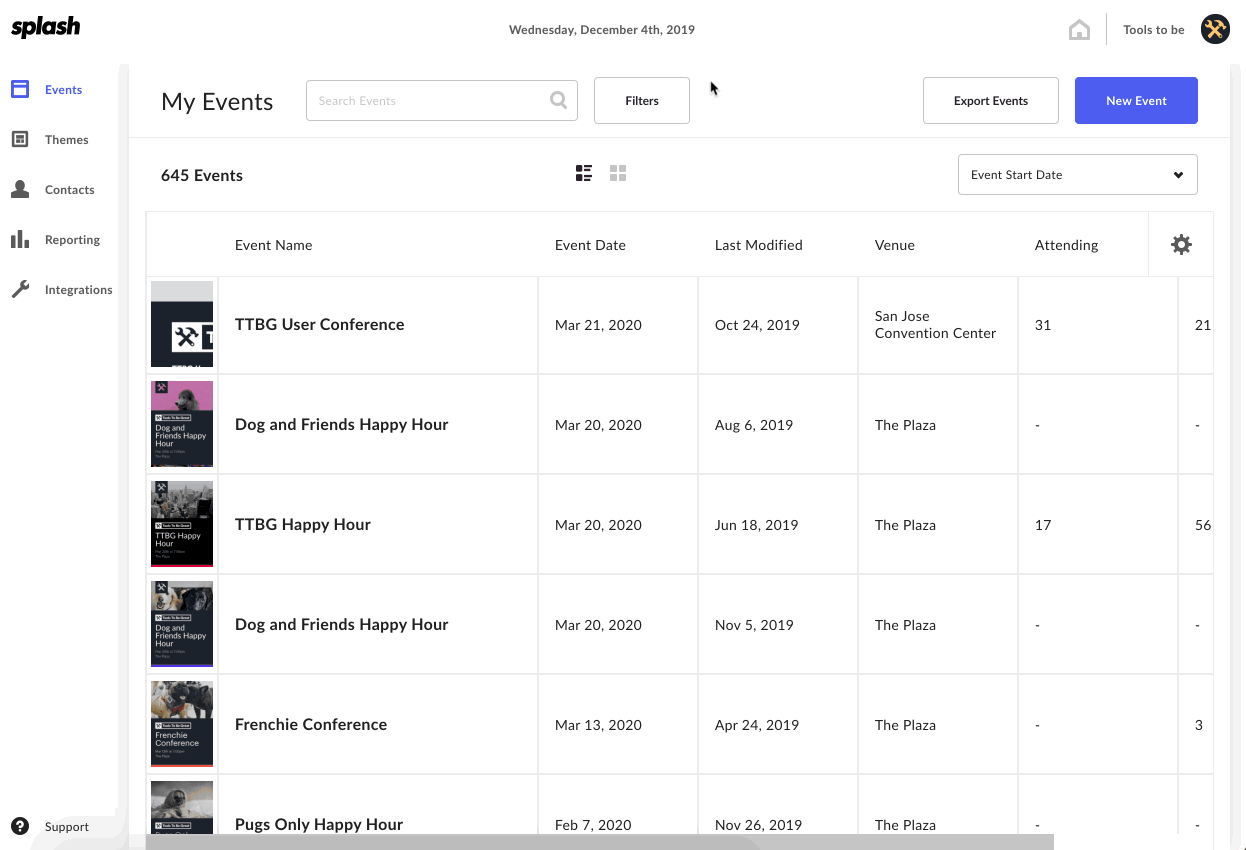 2.
Next, go to the Salesforce Integration's Global Action Page.
Once there, you can begin mapping fields for any Salesforce object. Remember, for this this example, we're focusing on Leads.
3. Scroll to Lead Settings and click Add Lead Field

4.
In the Salesforce Field Name, enter the name of the field you'd like to map. You'll want to make sure you're using the exact syntax provided by Salesforce. (Here's where to find it!)
Note:
Use the Salesforce Field Name for standard fields and the API Name for Custom Fields.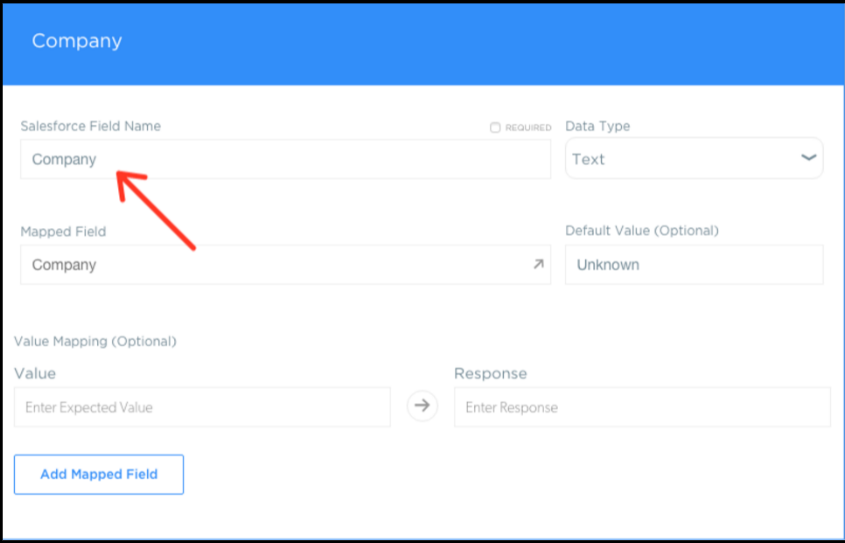 5.
Next, in the Mapped Field input, you'll now enter the Splash field(s) you'd like to map to Salesforce.
Upon clicking on the the Mapped Field section, a window will pop open, allowing you to choose from available fields in Splash, including any custom RSVP question you've ever asked your guests.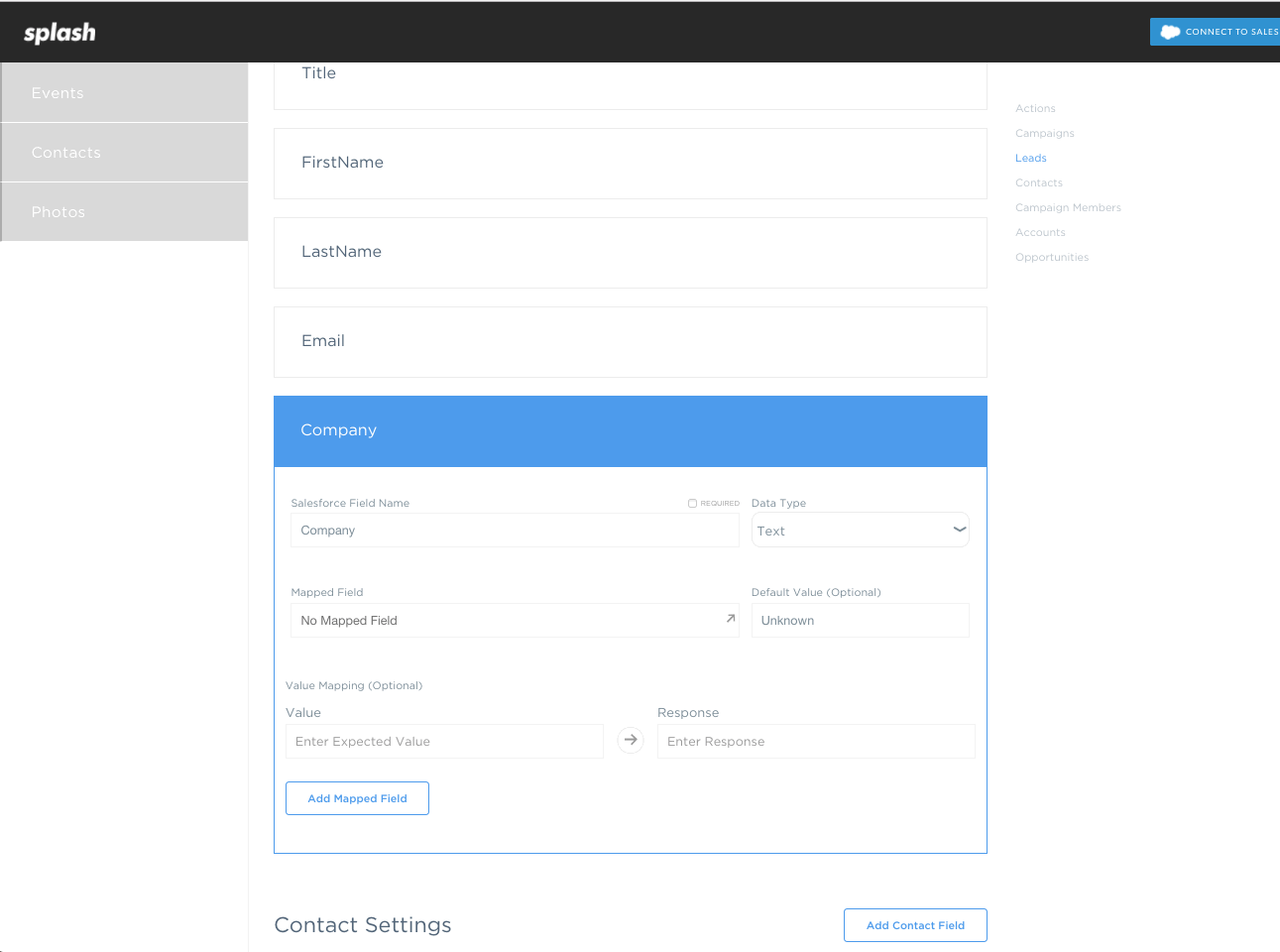 Field Types:

-
There are contact/question fields, which are tied to your existing registration questions across all your events. These are most commonly used for mapping to Contacts and Leads.
-There are also event fields (i.e. Title, Start Date, Venue), which are most often used for mapping to Campaign and Opportunity names.


Multiple Fields:
A single Salesforce field can be mapped to multiple Splash fields, allowing you to make the names of your Opportunities or Campaigns rich with context.
Lists and Tags:
Keep in mind that, because they are not RSVP questions, Tags and Lists cannot be mapped over to SalesForce.
6.
From the Manage Mapped Fields drop-down, select the field(s) you'd like to map — in other words, the Splash data point you'd like to sync over to Salesforce.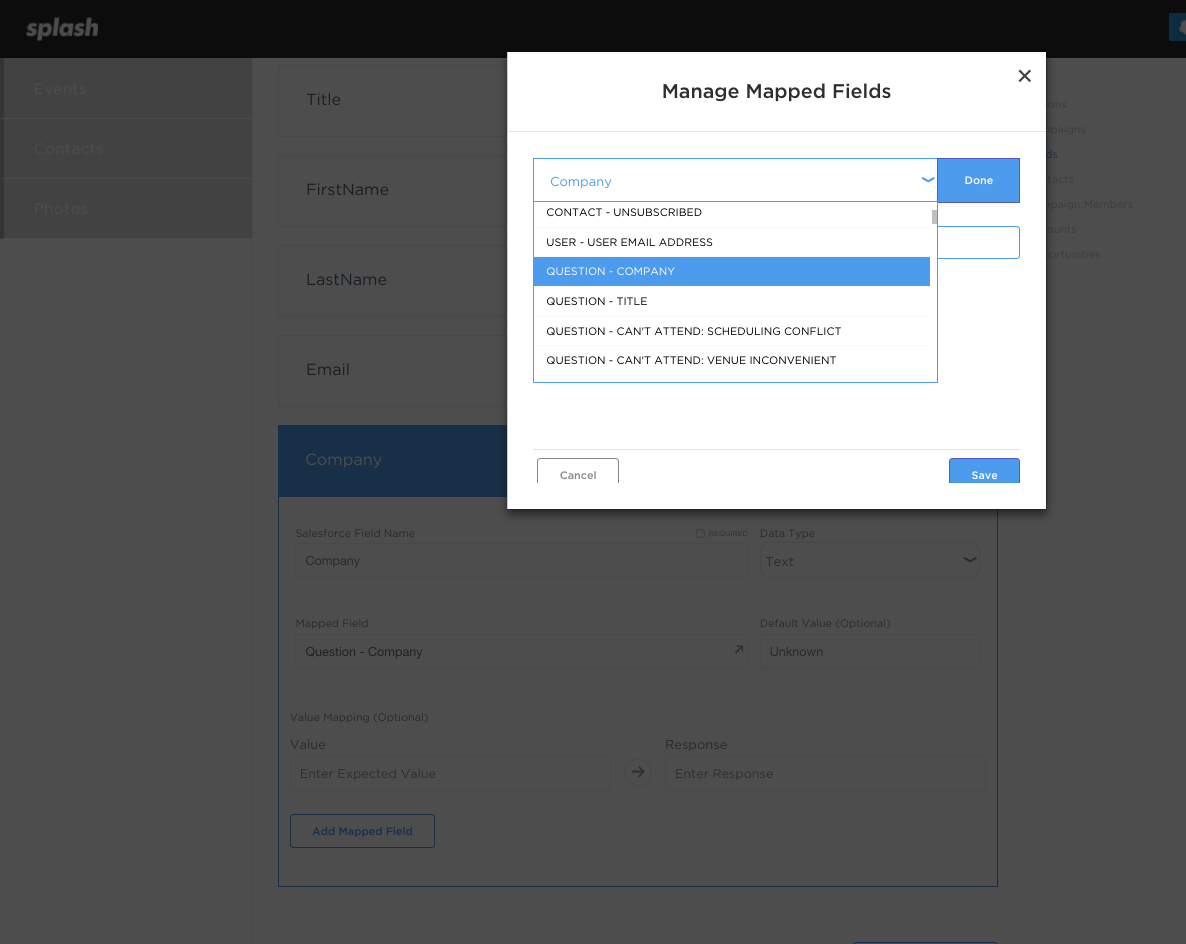 7.
Next, select the Data Type you'd like to push to Salesforce. For text fields, such as a Company or Job Title, you'll choose text. Yes/No inputs will use the True/False option.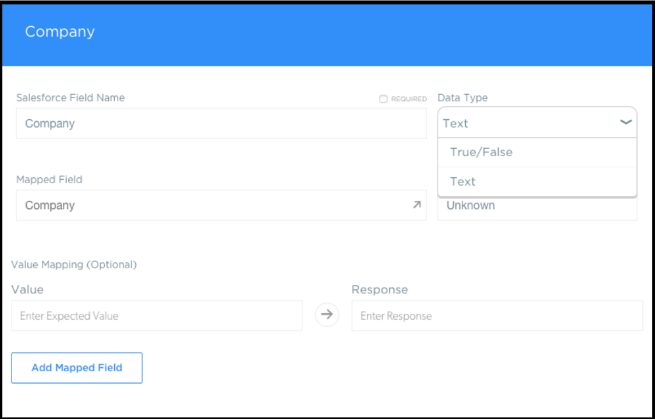 8.
After finishing any change, be sure to save the integration.

9. Finally, use the Test Integration button to ensure your integration is authenticated.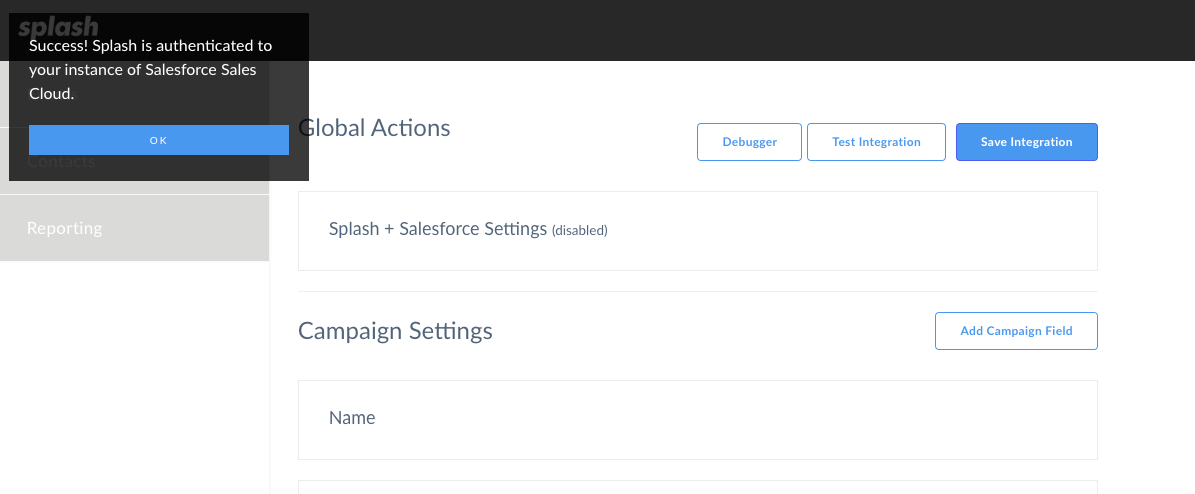 Can we map a new campaign member to new-unqualified in SFDC? You can map any field to a lead as needed! To do this you will need to go the Lead Settings, then add a new Lead Field and choose the field as needed. It can be set to a default value of 'New - Not qualified' and only update when a new Lead is created.
Continue on - Connecting guest statuses in Splash to Campaign Member Statuses in Salesforce