How can I edit my social share messaging? Follow
Social media is an awesome way to increase buzz about your event and reach new potential attendees. We make it easy for you to tweak all over your social media messaging directly within our tool. Splash allows you to customize social share messaging on Facebook, Twitter, and LinkedIn.
1. Hop into the Settings Tab, and locate the Sharing Options section.
2. From within there, you can edit the Title and Description of your Facebook, Twitter and LinkedIn share messaging.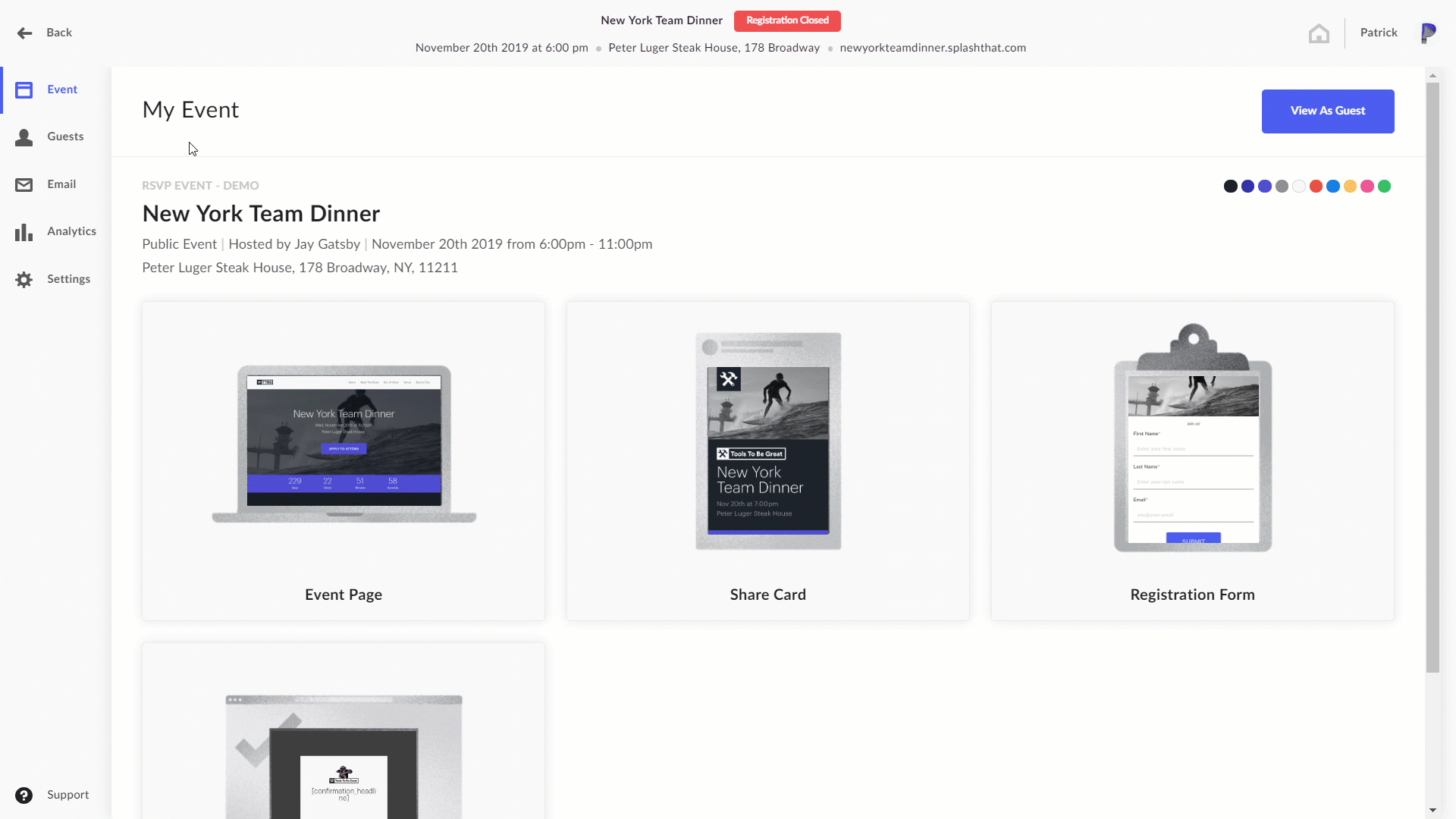 Pro tip: Sometimes it can take up to 24 hours for your social messaging to update. Additionally, you can also follow these steps to fetch new scrape information.