You can find all of your custom themes grouped together in the Themes Dashboard.
Just select Themes on the left-hand side of your Events Dashboard. Or, you can head straight to https://app.splashthat.com/themes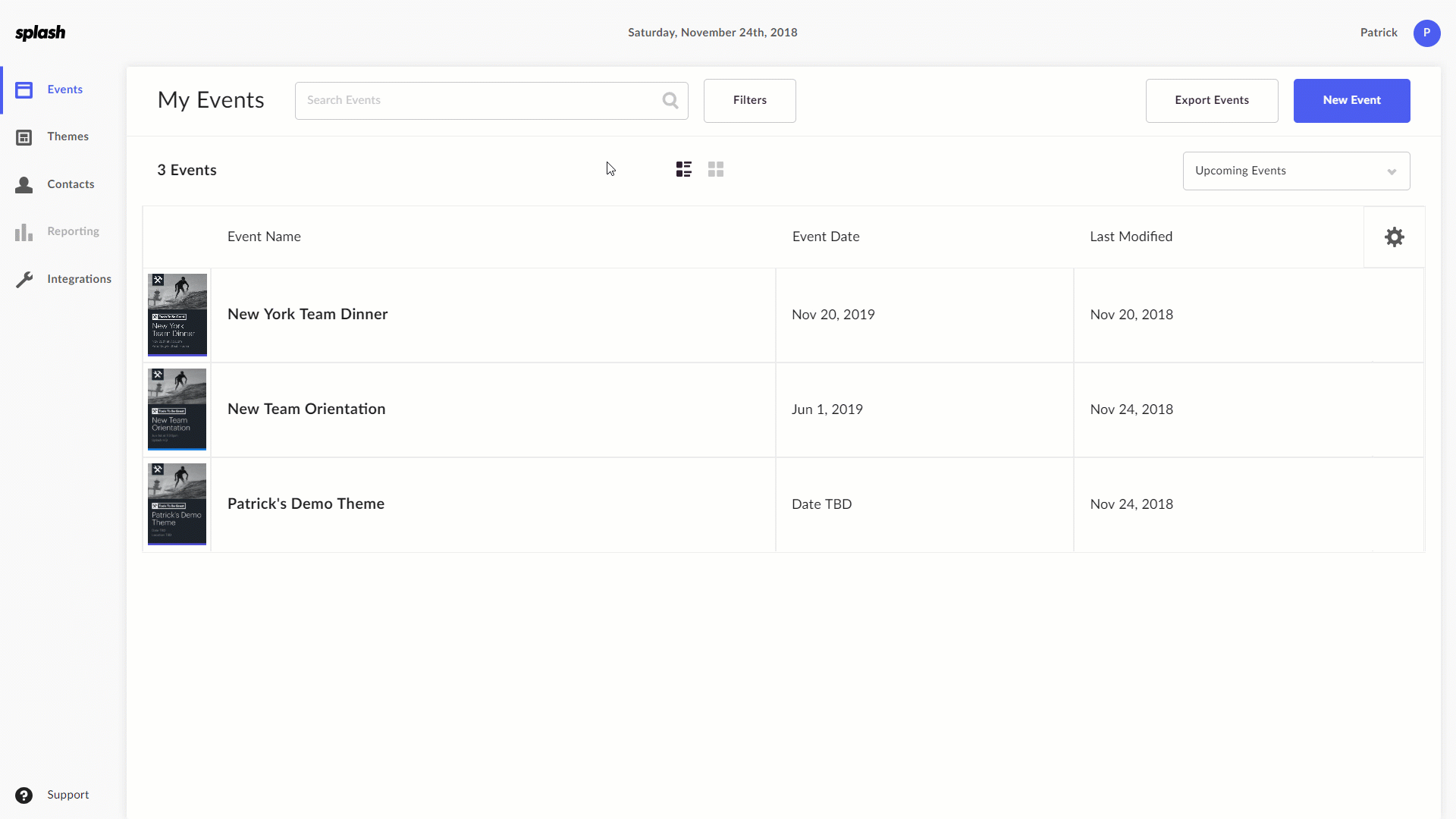 Exploring the Themes Dashboard
All of the Themes you have access to can be found here - that is any event you've set as a theme, or any that have been shared with you.
Note: Theme creation is available with a Splash Enterprise license.
We have many options and tools to help you organize and utilize your each of your templates.
Search for a Theme
Using the Search bar at the top, you can type in the name of any theme to quickly find it.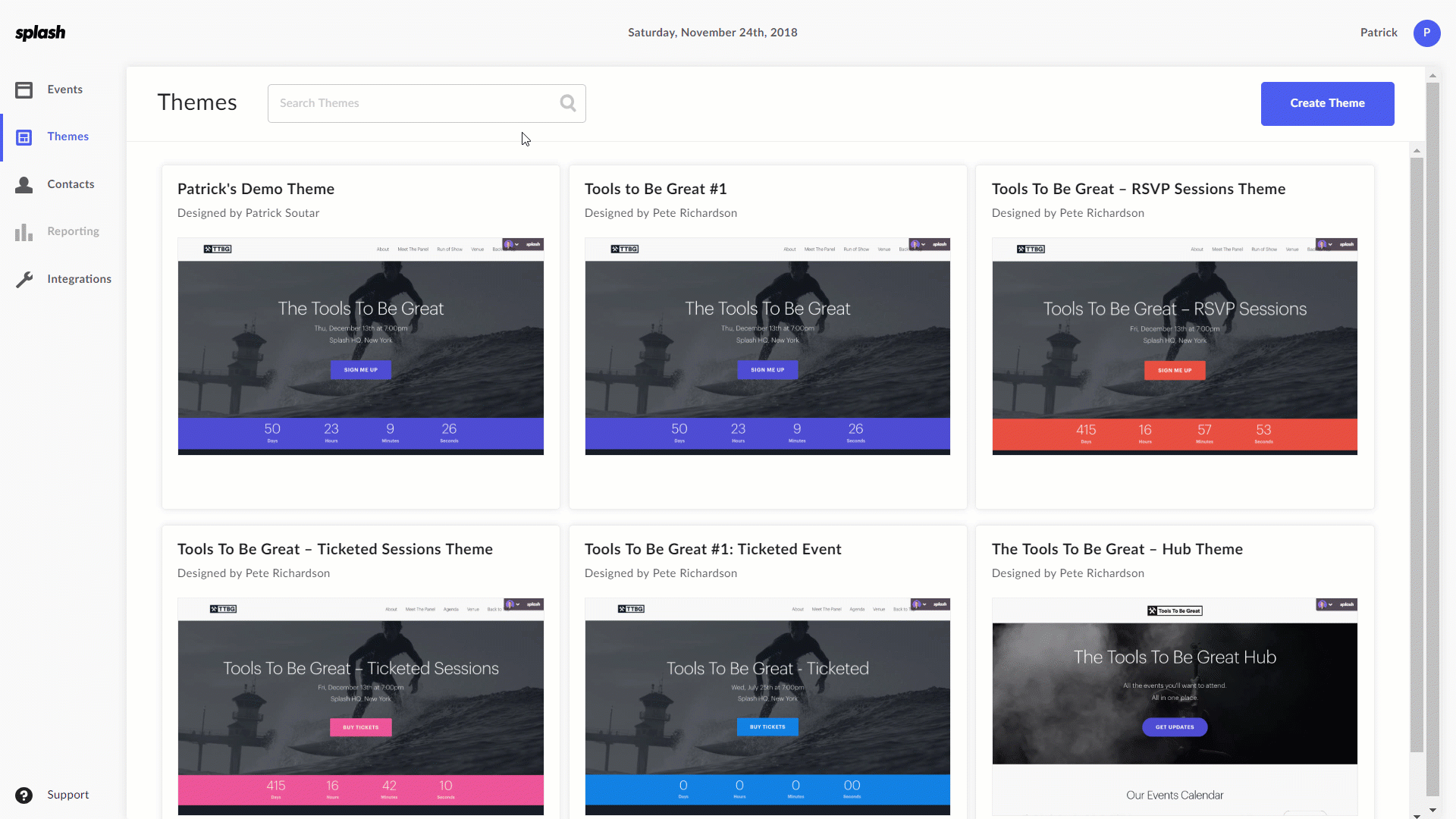 Theme Options
Preview - Take a quick look at your theme to make sure it's ready to go!
Edit Theme - Make changes to this template.
Create Event From Theme- Now's the time! The theme is ready, and you want to start setting up events from this template!
Unset As Theme - Change your mind and want to revert a theme page back into an event page? You can turn the theme back into a normal event page, and use it to invite guests again, by unsetting it as a theme.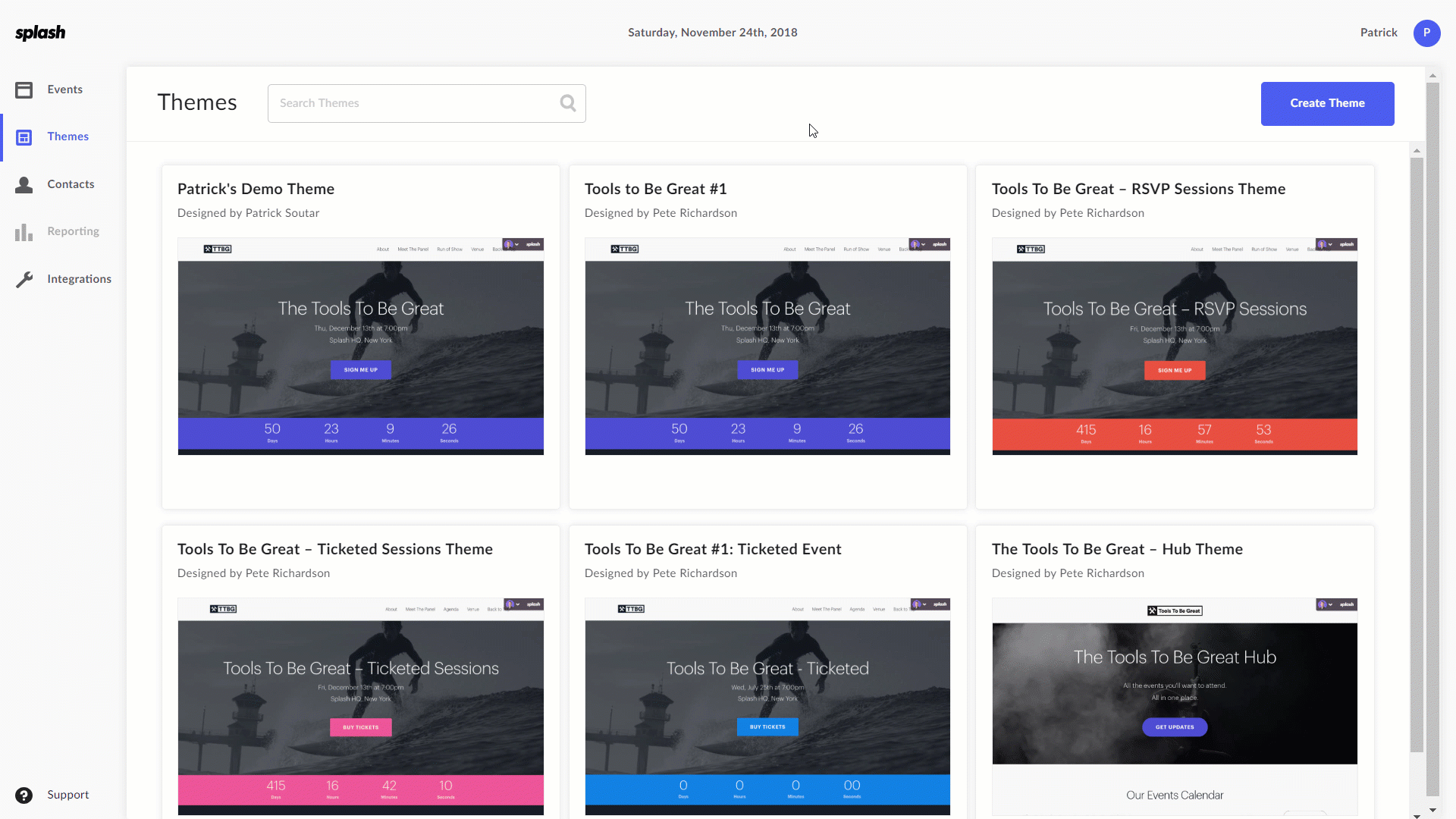 Share Themes
Select Share Theme to bring up a list of your Sharing options. This can include individuals, groups, or the whole organization. Themes can help you determine which teams are working on which projects, and share accordingly!
Want to make sure the right people have the right access? Select Shared With and you'll get the complete list of anyone that has access to this Theme.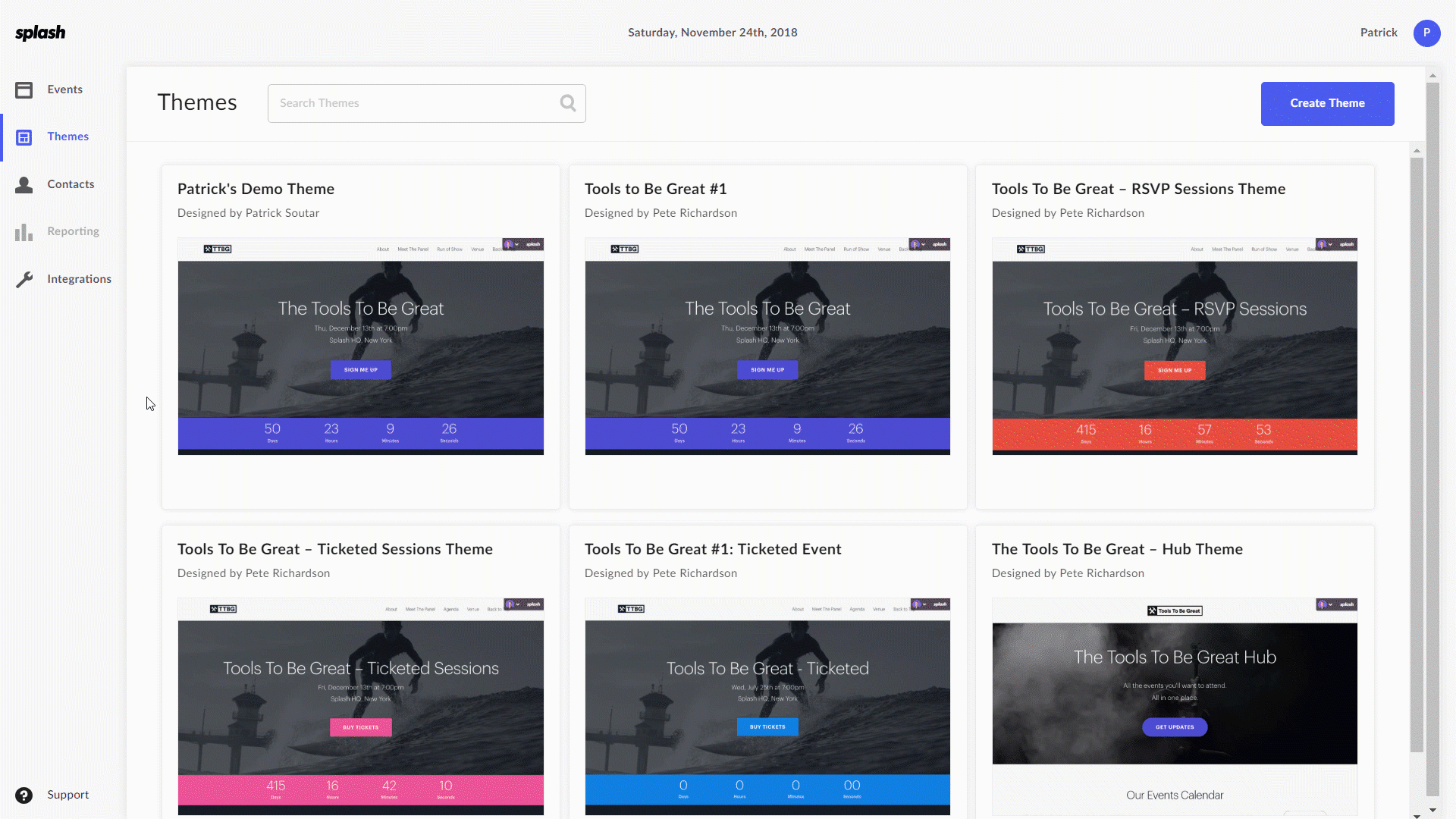 Create Themes
The Themes Dashboard wouldn't be complete without being able to create a theme straight from here! This process is the same as creating an event page but instead sets the design as a theme upon creation.
If you need a list of the URLs for your team's custom themes or want to incorporate the Themes Dashboard onto your account, please reach out to your Customer Success Manager.