How do I access my branded theme templates?
You can find all of your custom themes grouped together in the Themes Dashboard.
Just select Themes on the left-hand side of your Events Dashboard. Or, you can head straight to splashthat.com/events#themes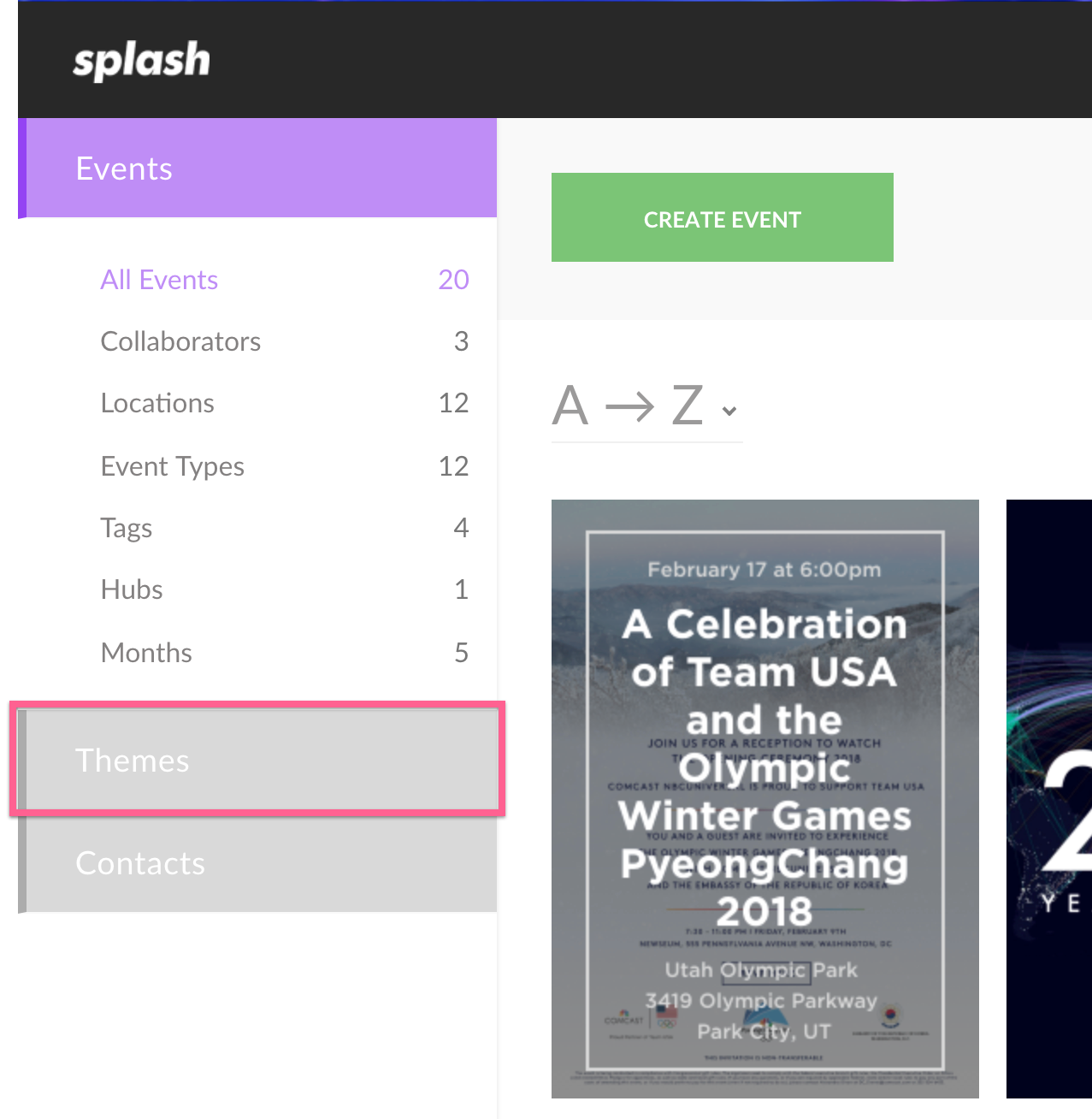 If you need a list of the URLs for your team's starter themes, or want to see about incorporating the Themes Dashboard onto your account, please reach out to your Customer Success Manager.