How do I change the color of hyperlinks?
Event Pages
The color of hyperlinks within a block or element will always appear as the browser's default hyperlink style unless a specific hyperlink color has been set on the block or elements.
Pro tip: You can change the color of all links on your page — rather than doing it block by block — by applying the changes to the Body, which is found in top of the Layout tab. 

To customize hyperlink link colors:
1. Click into the element or block where you want to change hyperlink color.

2. Within the Layout Tab, click on the Whole Element dropdown.
3. In most cases, there will be a "Just Links" option to select.
If not, then you can create your own with Designer Pro. 
To create your own hyperlinks selector:
1. Choose the Add Custom Selector.
2. In the Title input, type "Just Links".
3. In the CSS Selector, type "a".
4. Click Add.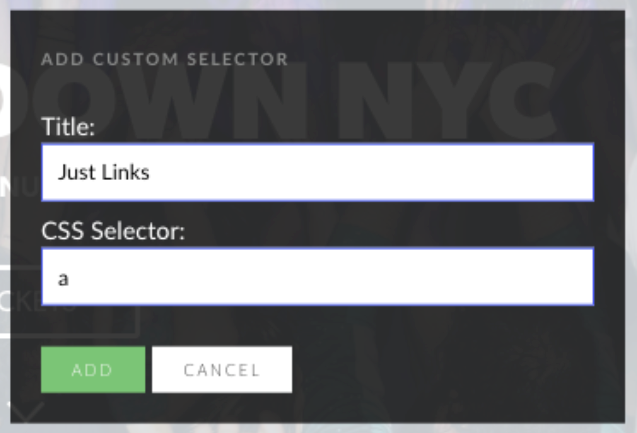 4. Back in the Layout tab, you can now apply style changes that will only affect hyperlinks, such as color or font size. 
5. Once you're done, switch the selector dropdown back to Whole Element so you can style the entire element moving forward.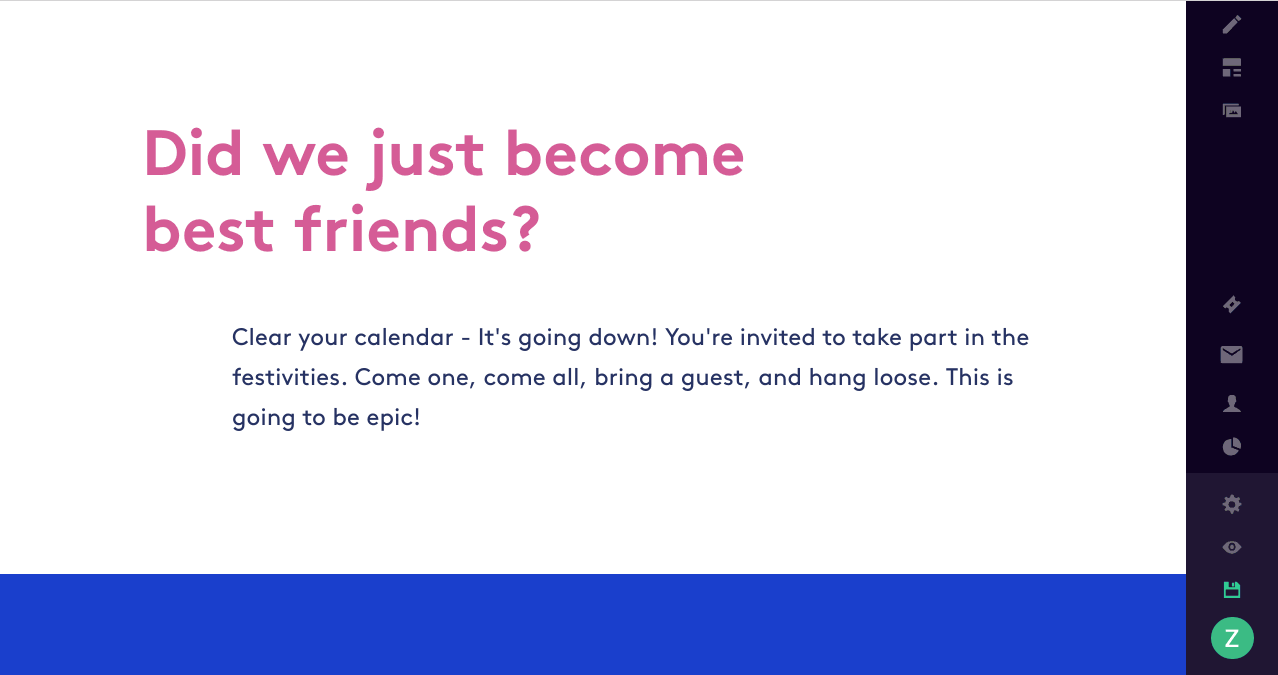 Email Sender 
Currently, the hyperlinks in the email sender will always default to blue underlined text. Hyperlinks will render on the recipients' end in the default style of the email application. 
With Splash Professional Services (SPS) we can create email templates with a bit more flair, including custom hyperlink colors. If you're interested, reach out to you Customer Success Manager about our SPS options. You design, we create.