How do I view the contact information I uploaded in my Guests tab? Follow
Uploaded a .CSV file full of contact information and not seeing all of your guests' information? No worries, it's not lost at sea.
The information is all stored within your Contacts Manager, and you can view the information in your Guests tab by adding it to your event's guest list columns.
1. Head to the guest tab on your page's toolbar.
2. Click the Columns button.

3. In the Event Columns tab, select the fields that match your imported contact information, like Company or Job Title.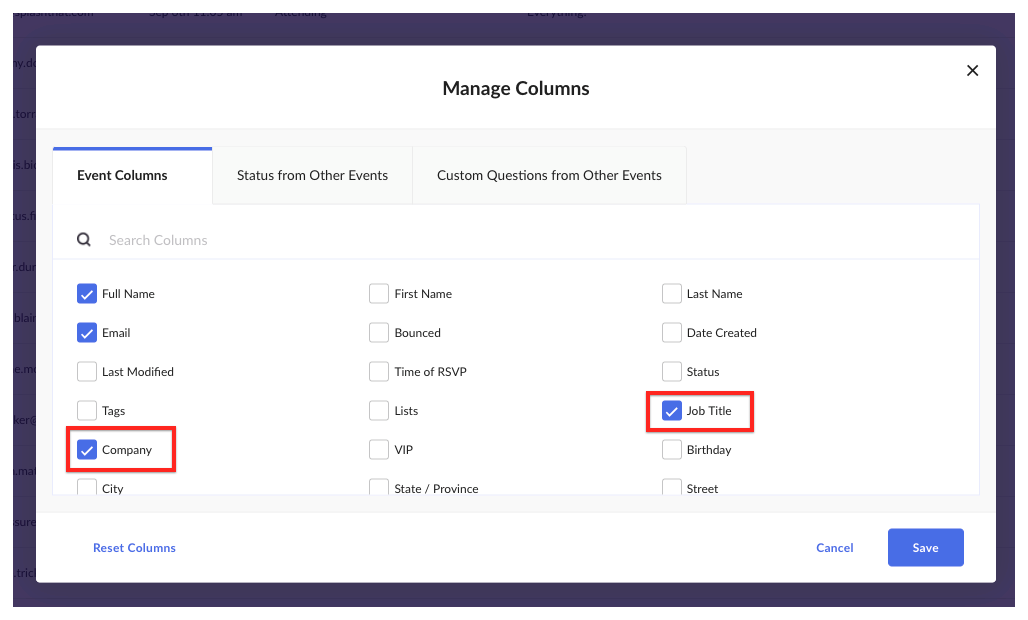 4. Click save.
5. Scroll to the right or use the arrows to view the new columns. Don't forget, you can sort the order of your columns!