How do I put a guest on multiple lists? Follow
Splash allows you to place one contact on multiple lists, stored in your Contacts Manager. There are two different ways to edit your guest list:
Manage guests in the Guest List for your event

Edit lists in your Contacts Manager
Guest List
You can also add guests to different lists from the Guests tab of an individual event page.
Head to the Guests tab of your event page.

Search or filter for the guests you'd like to place on a list.

To the left of the guests' names, select the check boxes for the contacts you'd like to edit.

In the top bar that appears, click the Add to List option.

Select the lists you'd like to add these guests to - or opt to create a new list for these contacts.
Click save and complete to do just that.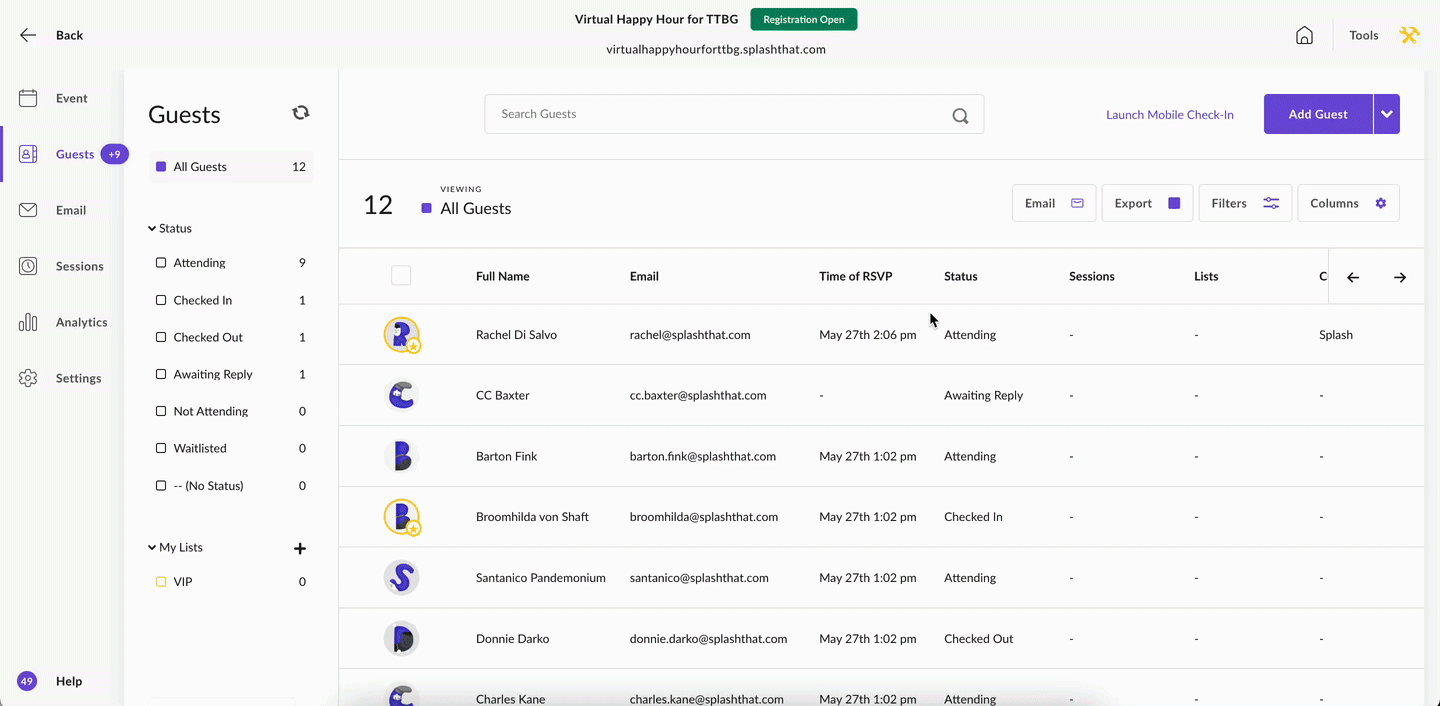 Contacts Manager
First, go to the Contacts Manager and click on the Lists tab.
Then, click on the list that you would like to add and remove guests from.
In this window, you'll see all of your guests with check boxes next to them. You can remove guests by checking the boxes next to their names and clicking the red Remove button. Alternatively, you can add guests to the list by clicking the gray Add Contacts button.