How do I mark a guest as a VIP? Follow
There are several convenient ways to mark guests as VIPs in Splash. They'll shine like stars in your guest list, mobile check-in, and contacts manager.

First, from the Guests Tab:
1. By clicking the checkbox next to a guest's name and using the Make VIP action, you're able to mark a select guest or group of guests as VIP.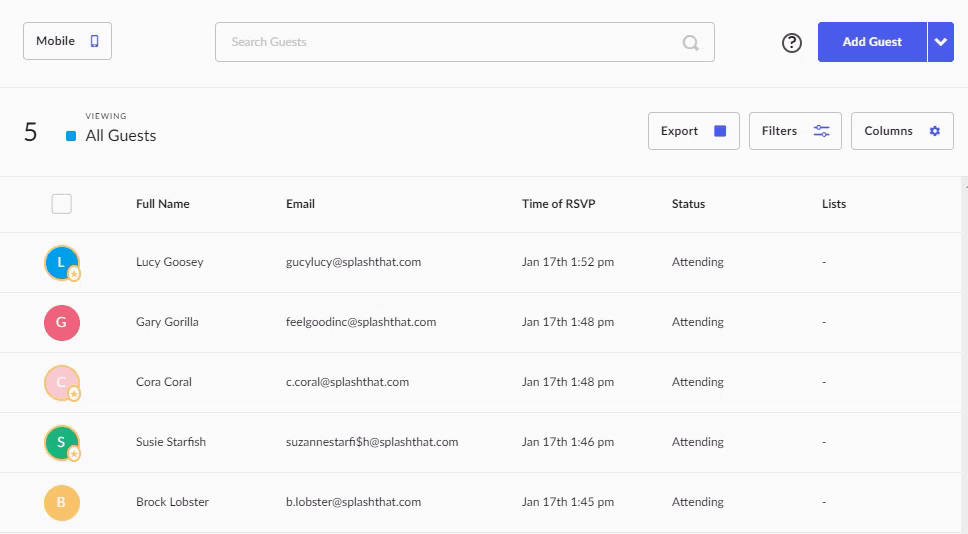 2. You can also make a guest a VIP directly from his or her contact card.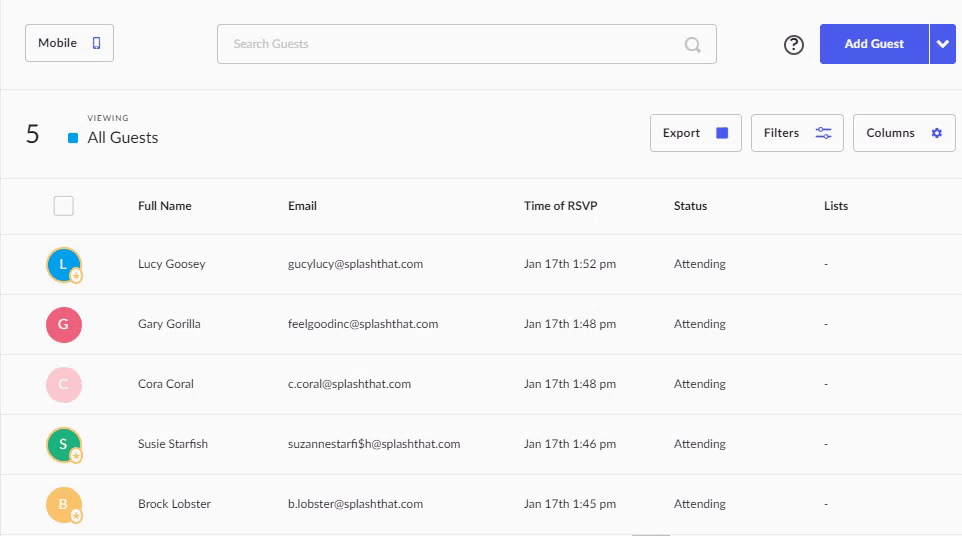 And you can remove the VIP status at any time!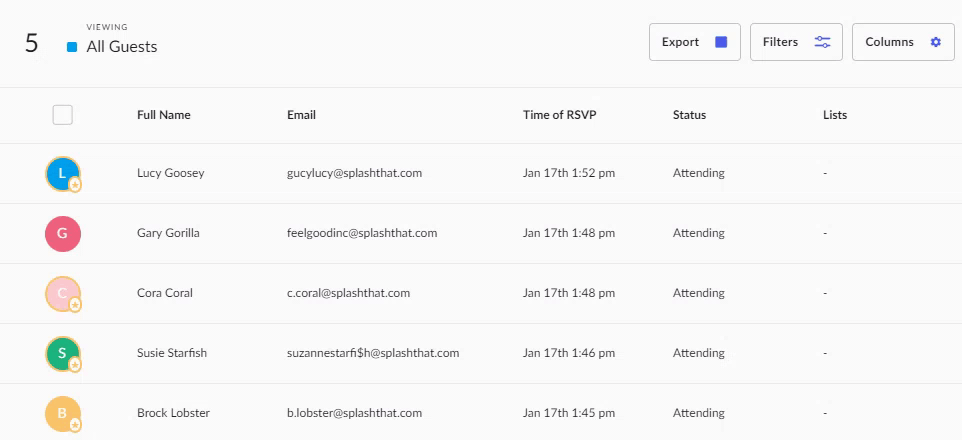 As a heads up, this VIP star doesn't automatically add a VIP tag or place guests on a separate list. We're working on this! For now, you can filter by VIP status to add your own tags and lists.
Disclaimer: The VIP Star is a contact level status! This means that no matter what event you add your guest on, it will automatically be marked as a VIP. If you prefer to have your guest as a VIP for one event, you can place guests on a list within your event and title it VIP instead.
Using the Contacts Manager
1. Go to the Contacts tab of your dashboard.
2. You'll see a gray star to the left of each contact's name; just click on the gray star to turn it gold, marking the guest as a VIP. 
3. Click the star one more time if you want to revoke the guest's VIP status.