How do I mark a guest as a VIP?
There are several convenient ways to mark guests as VIPs from different tabs in Splash.

First, from the Guests Tab:
1. By clicking the checkbox next to a guest's name and using the Make VIP action, you're able to mark a select guest or group of guests as VIP.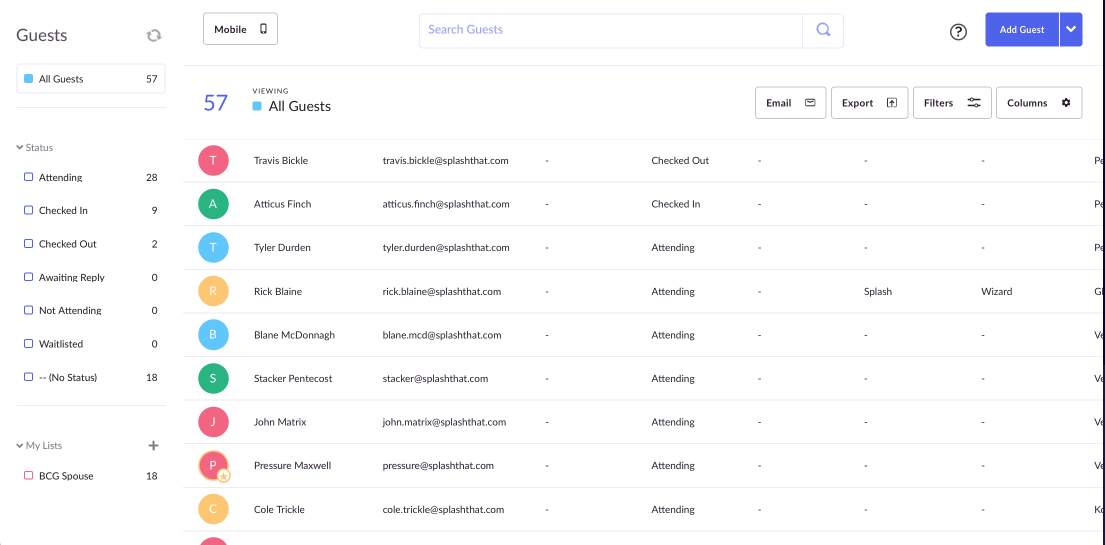 2. You can also make a guest a VIP directly from his or her contact card.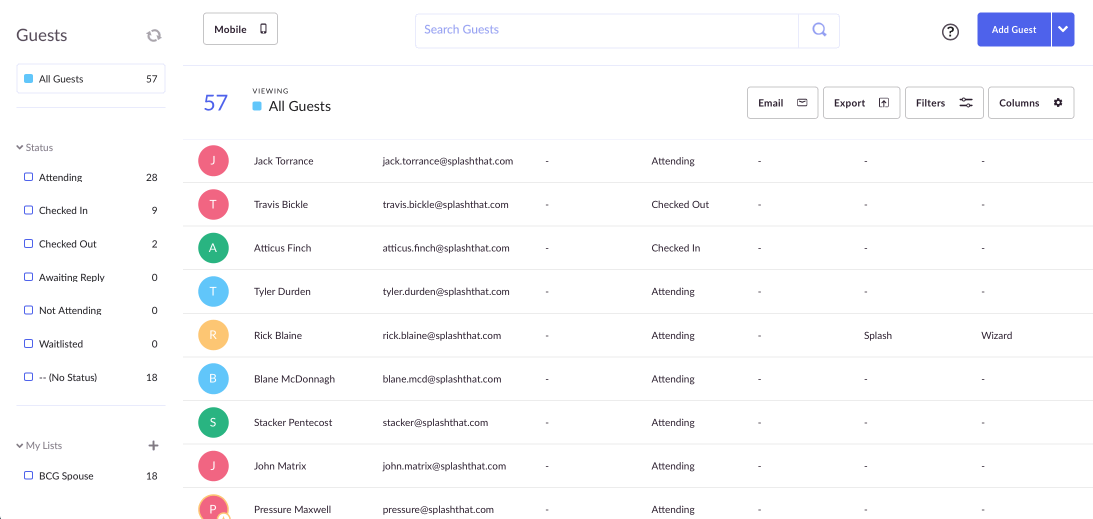 And you can remove the VIP status at any time!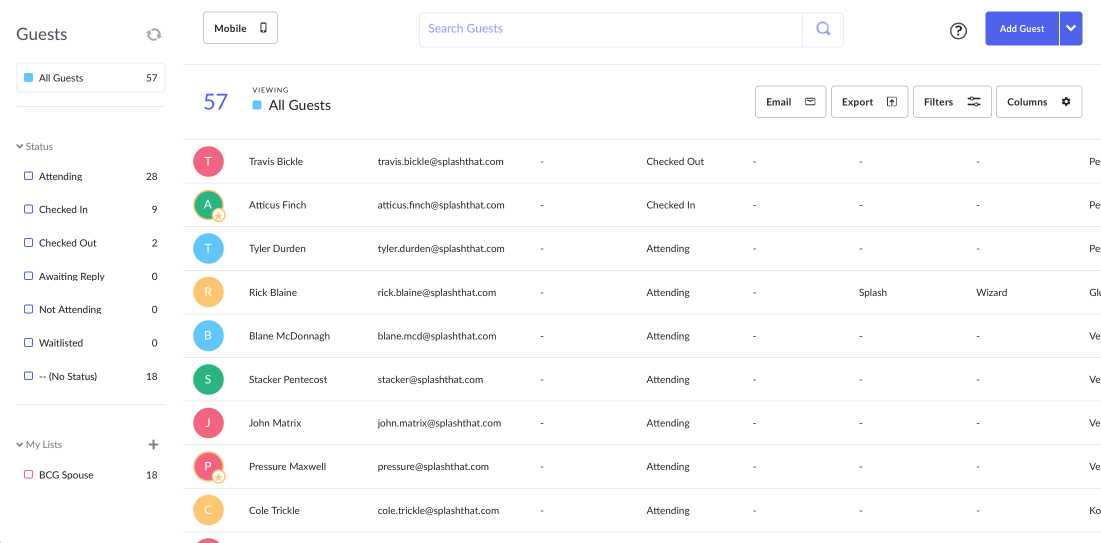 Using the Contacts Manager
1. Go to the Contacts tab of your dashboard.
2. You'll see a gray star to the left of each contact's name; just click on the gray star to turn it gold, marking the guest as a VIP. 
3. Click the star one more time if you want to revoke the guest's VIP status.