How do I export my guest list?
Splash is a super tool that allows you to collect and organize information about your guests. It also allows you to seamlessly export this information in a .CSV file. To export your guest list, just follow the steps below.
1. Head to the Guests tab on your page's editing toolbar.
2. Click on the Export button at the top of your guest list.

3. In the Export Guest List window, select whether you'd like to export your currently visible columns or all the columns from your event. In the Column Preview box, you'll be able to see what columns will show up in your export.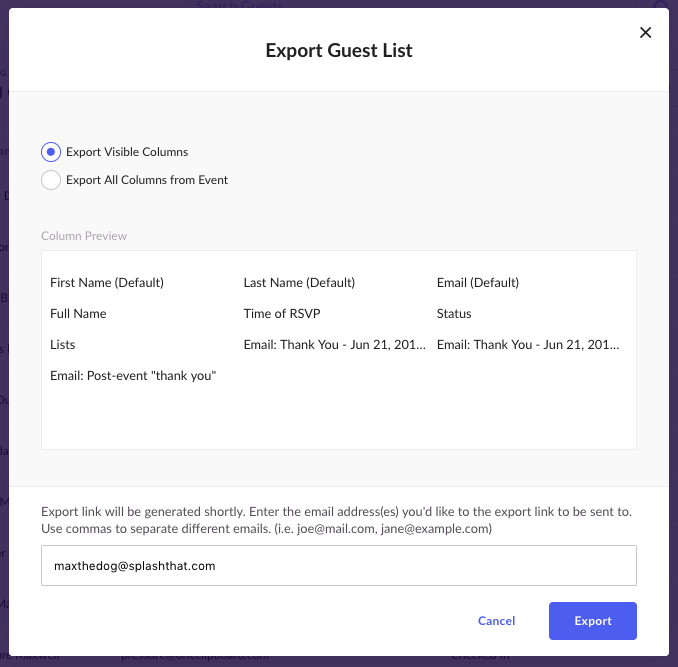 4. Enter any additional email addresses that you'd like us to send the list to.
5. Finally, hit the Export button and you'll be good to go!