How do I export my guest list?
Splash is a super tool that allows you to collect and organize information about your guests. It also allows you to seamlessly export this information in a .CSV file. To export your guest list, just follow the steps below.
1. Head to the Guests tab on your page's editing toolbar.
2. Click on the Export button at the top of your guest list.

3. In the Export Guest List window, select whether you'd like to export your currently visible columns or all the columns from your event. In the Column Preview box, you'll be able to see what columns will show up in your export. Then click Export.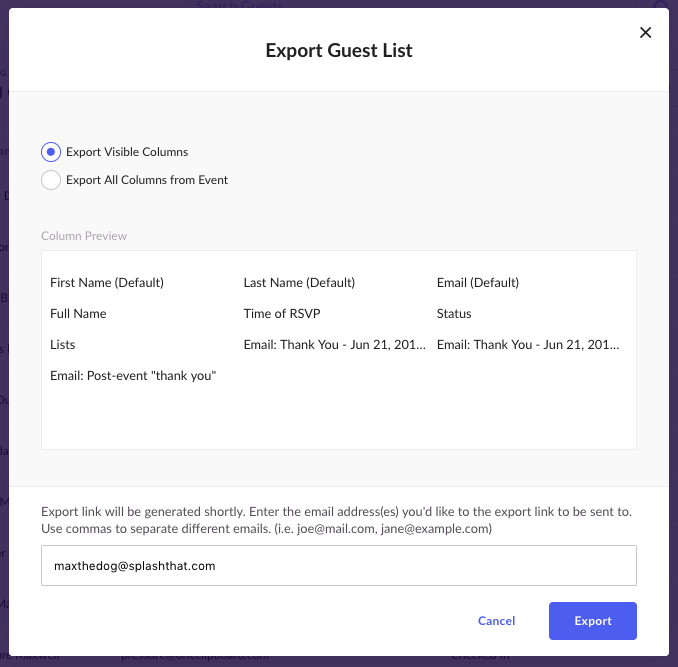 Remember: What you are viewing in your Guests tab is what you will be exporting.
Advanced Export Options:
Export by Status
On the left-hand side, you can choose any event Status to export.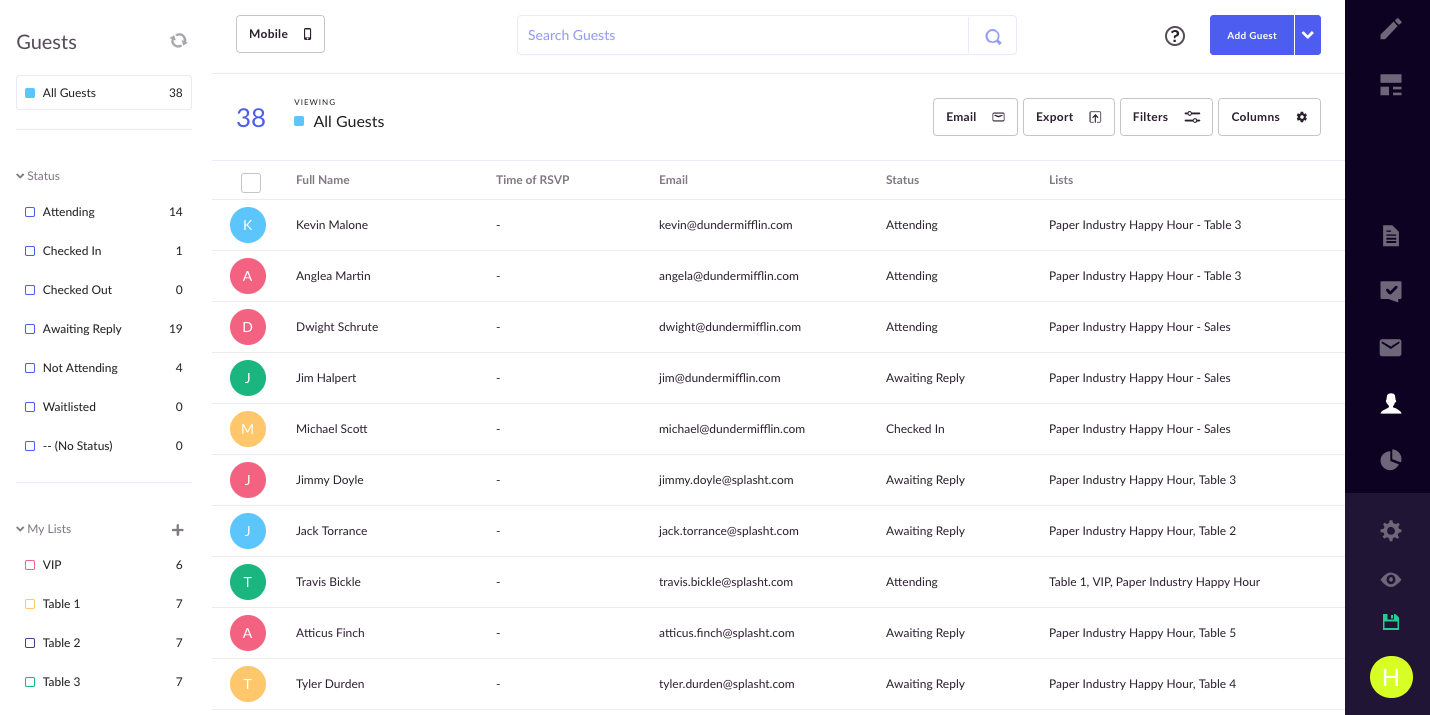 Export by List
Choose any List or multiple Lists to export from.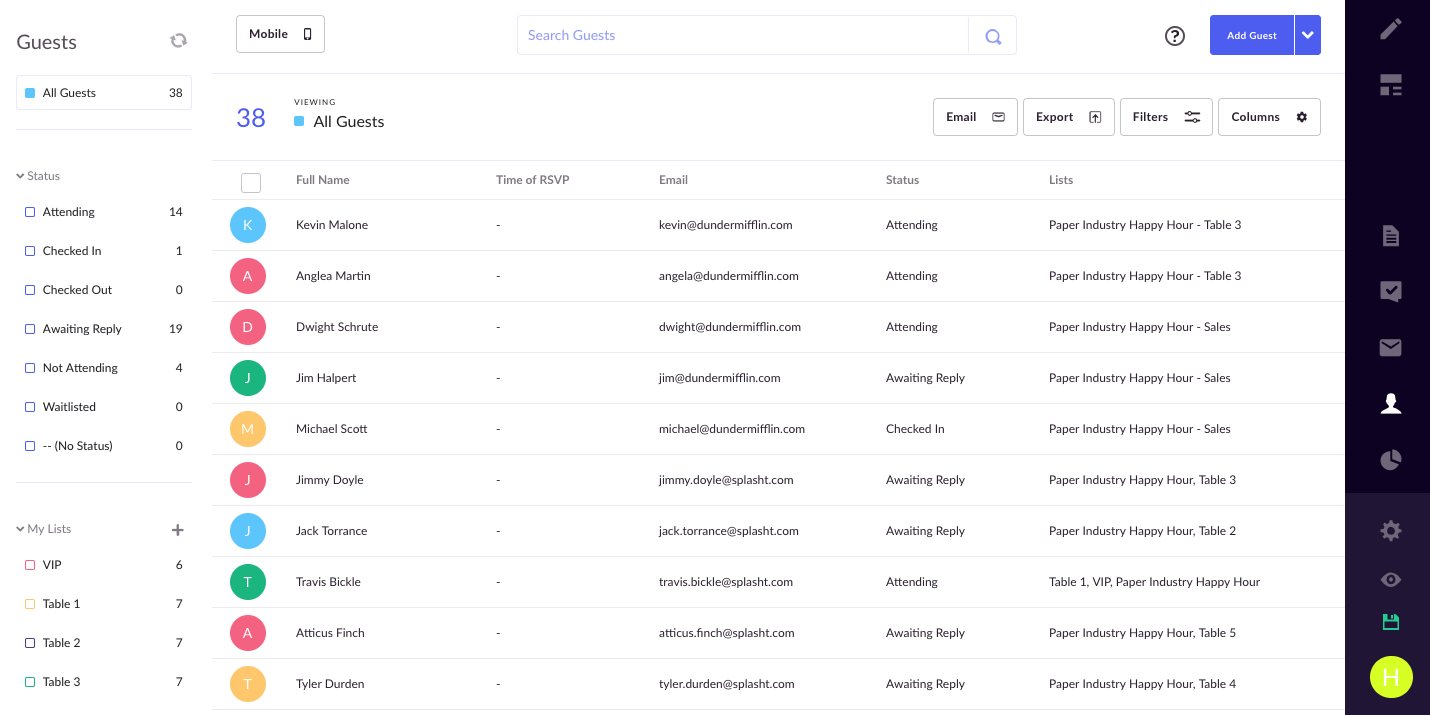 Export with Filters
Filter your guests by Company, Title, Tags and more before you export, so you can see exactly who you want.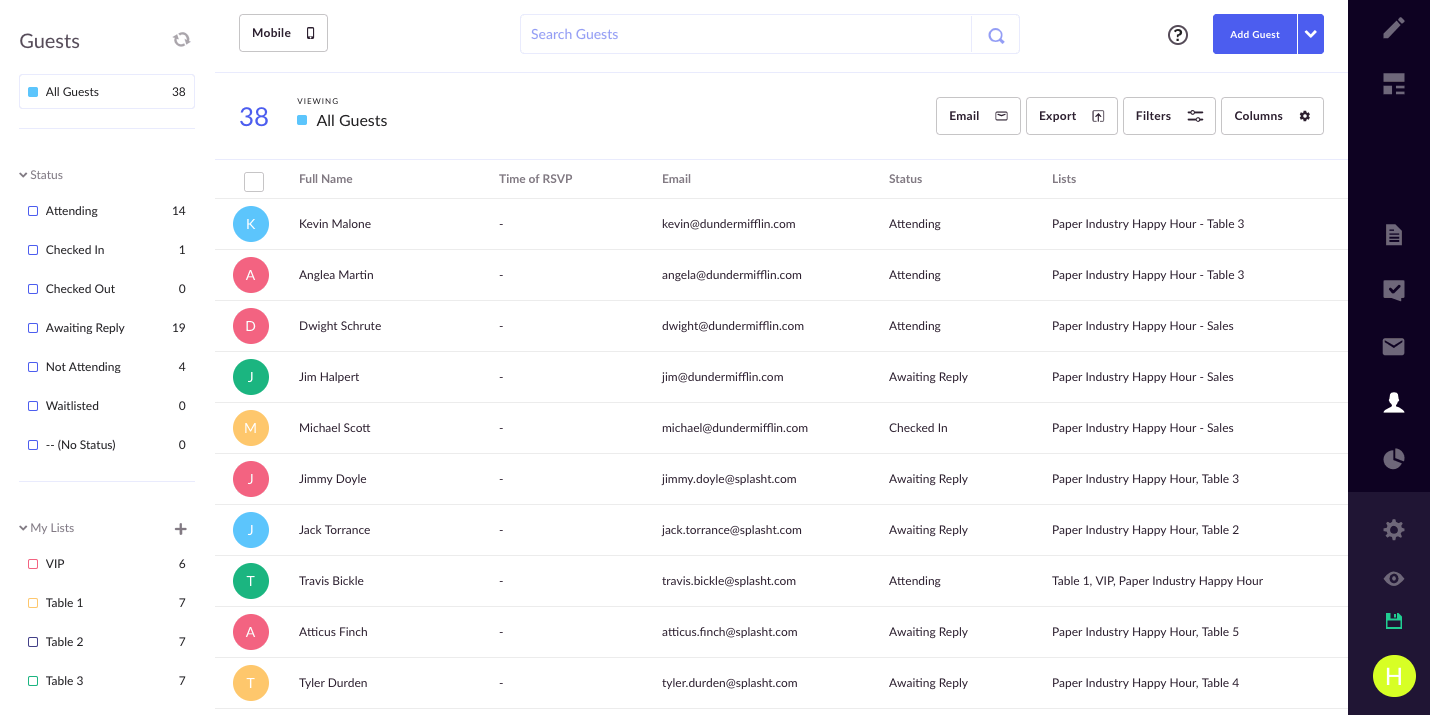 Export with multiple Columns 
Add Columns to your guestlist of more attendee information, status from your other events and previous custom questions.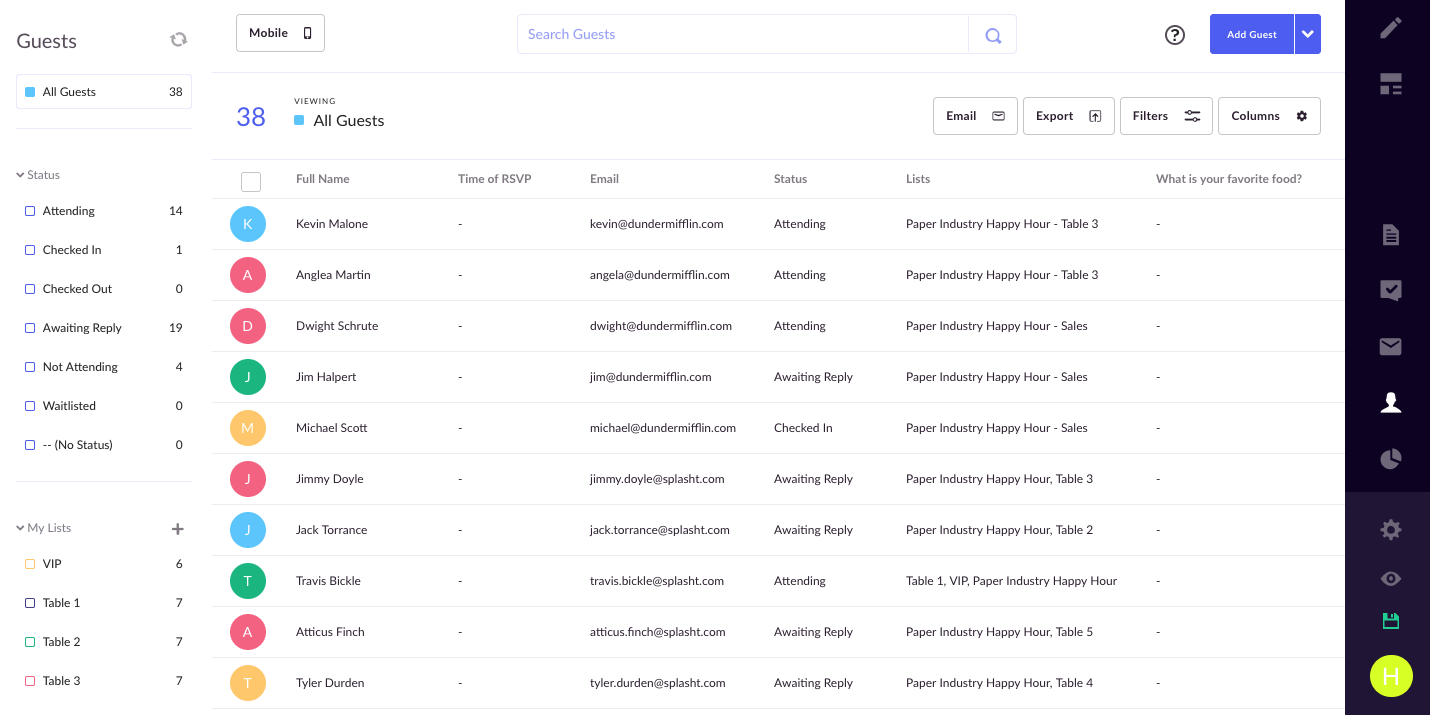 Don't forget to clear your unwanted filters by clicking Clear All.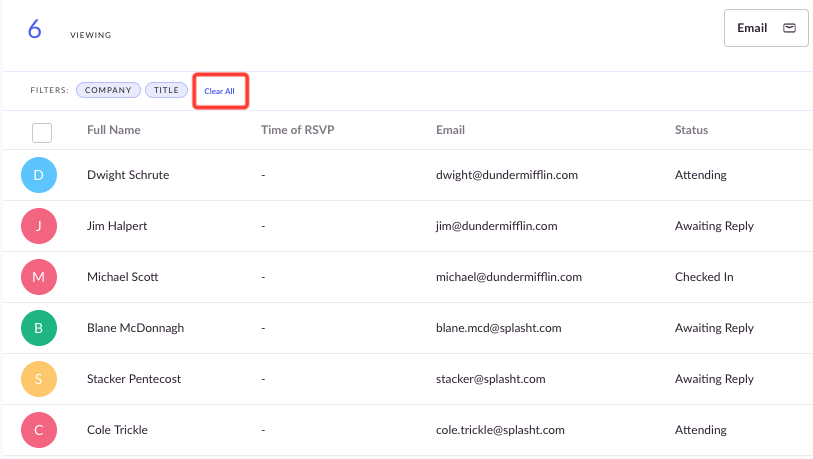 Pro Tip: Combine all of these features before you export to create your perfect guestlist!