How do I send an email to guests by tag?
Tags help you categorize your guests, but you can also use them to complete important tasks like sending out an email. To send an email to guests who have certain tag(s), follow the steps below.
1. Click the Filters button in your Guest List.
2. In the By Guest Info row, select the Tags filter.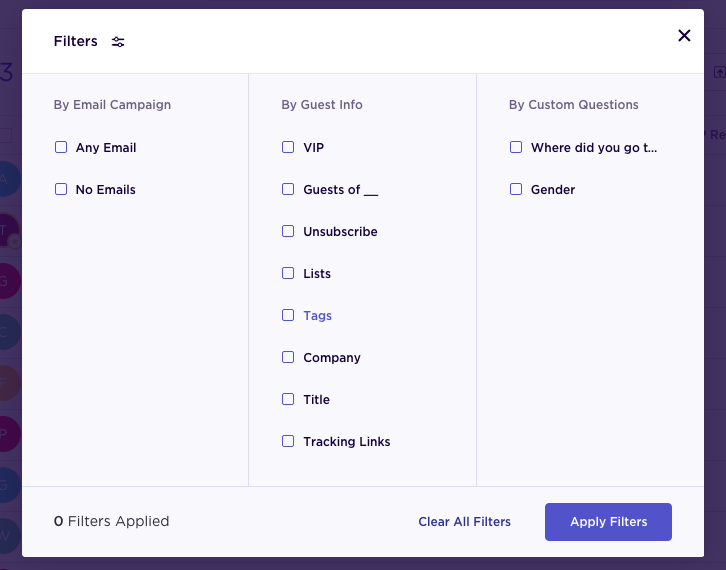 2. Edit the filter by selecting which tags you'd like to include. Then, click Save and then the Apply Filters button.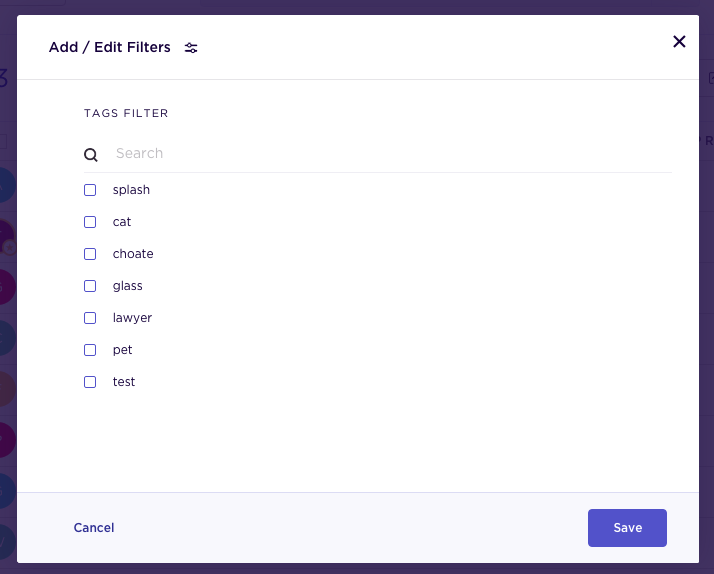 3. In your Guest List, you will now see the filtered guests. Select all of these guests by checking the checkbox in the top row.
4. Once your guests are selected, click the Email button in the action bar. A new window will open to add these guests to an existing or new email draft.