How do I add guests to an email draft? Follow
The Splash Guest List and Email Sender work hand-in-hand. Follow the steps below to add guests to an email draft right from the Guest List tab on your toolbar.
1. To select a guest, hover over his or her circular profile icon and click on the checkbox that appears. If you want to add guests from a specific group, use Filters, Statuses, orLists to show only certain guests.
2. Then, click on the white square on the top row to select all guests on view.
3. Once you've selected your desired guests, click on the purple Email button. Then, you will have the option of adding the selected guests to an existing or a new email draft.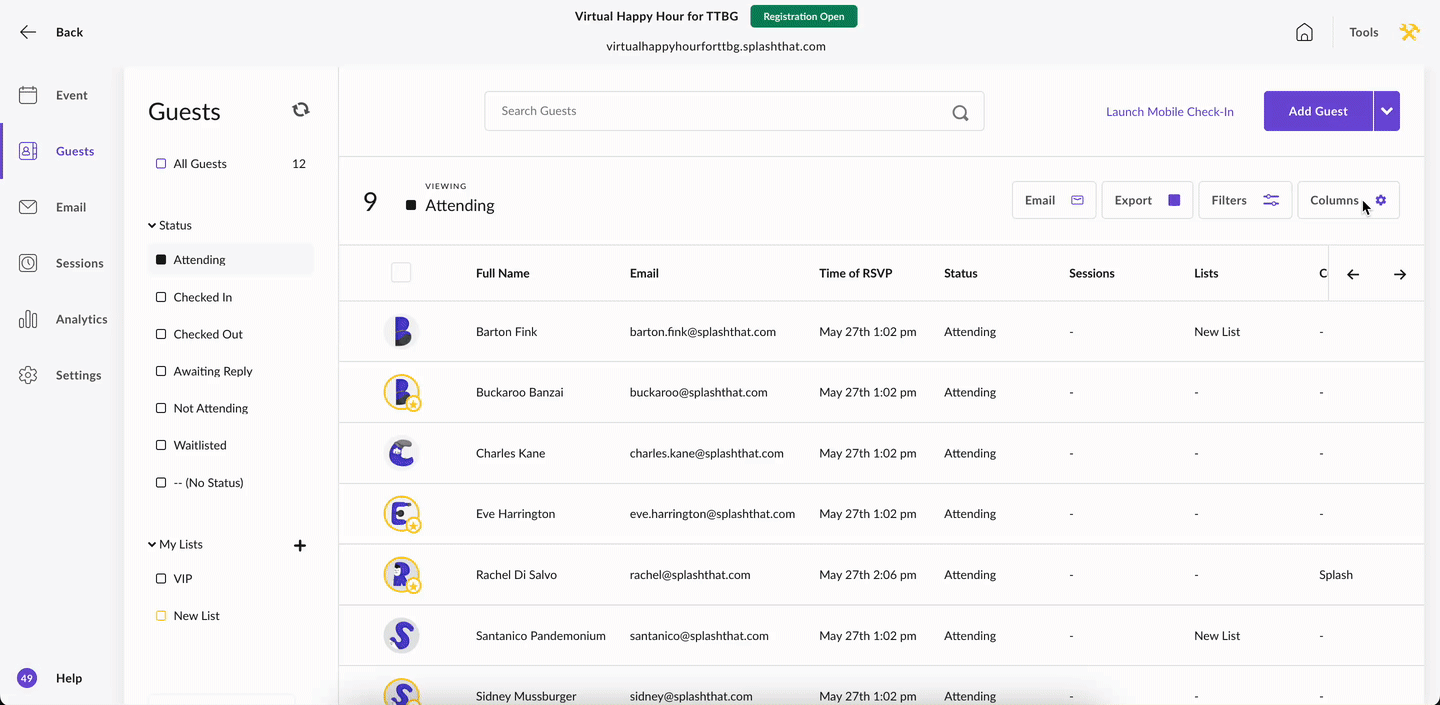 Alternatively, you can automatically add all of your guests to an email by clicking the white Email button.

This will open another email window that allows you to either add the guests to an existing email draft or a new draft.
You can also add guests to an email draft with the Email Sender.
1. In the Email Sender tab, click Add More in the email you would like to add more recipients too.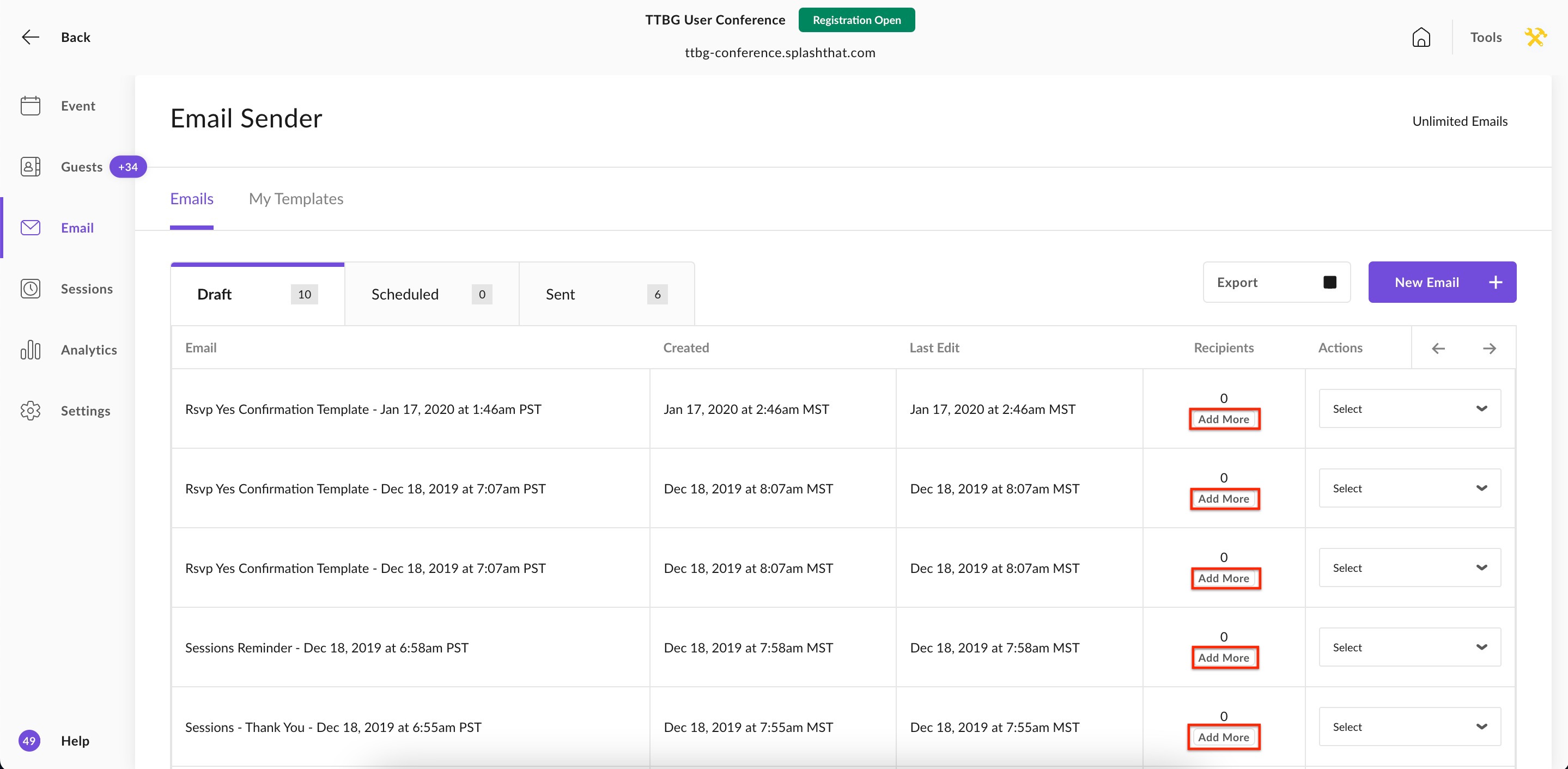 Here you can add recipients by Quick List; Status and previously attended events, or Add Recipients one by one, .CSV, Lists, Tags and more!
2. Once you've reviewed your email to confirm everything is correct, your email is ready to send.