Where do I view the answers to my RSVP questions?
All of your event's RSVP information - including responses to your RSVP form questions - can be found in your Splash page's Guests tab in the right-side toolbar.
If you want to make one of your custom questions into a column, click on the Columns button and select the custom questions from your event. Every RSVP question column will be preceded by the word Custom.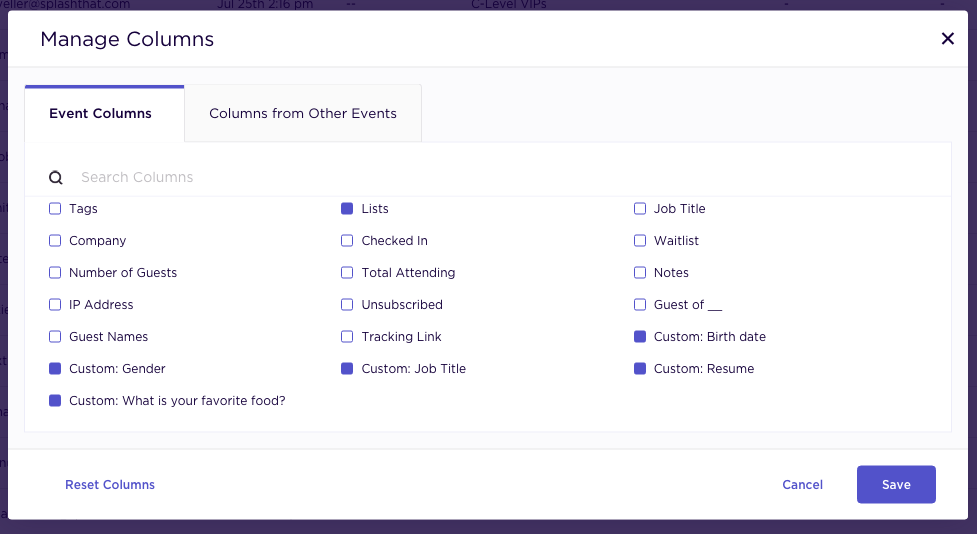 Another cool thing about Splash's Columns feature is the ability to add columns from other events. If your guests have attended some of your previous events and answered questions on other RSVP forms, you can also access this information in the Guests tab.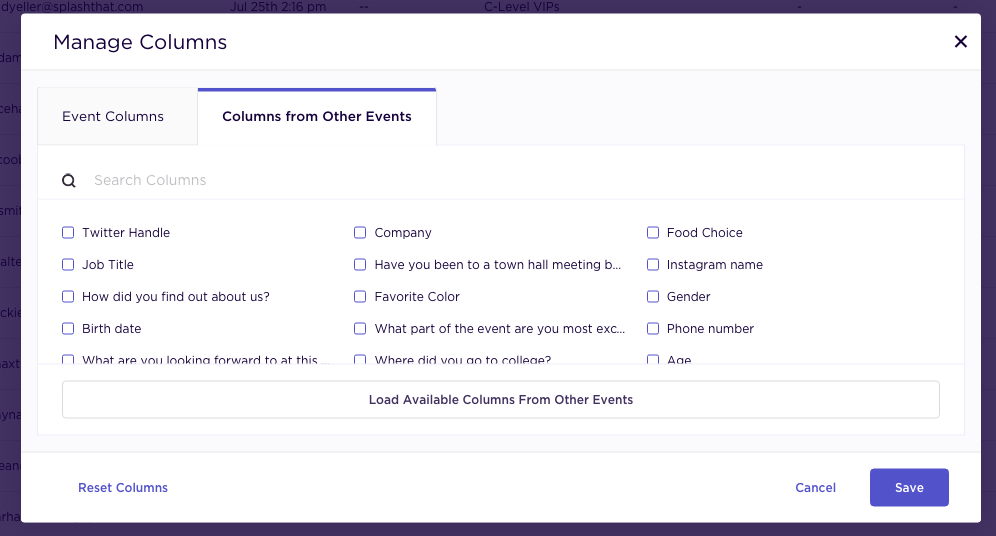 You can also filter your guests by their responses to your RSVP questions. Just click on the Filters button and select the appropriate question and filter.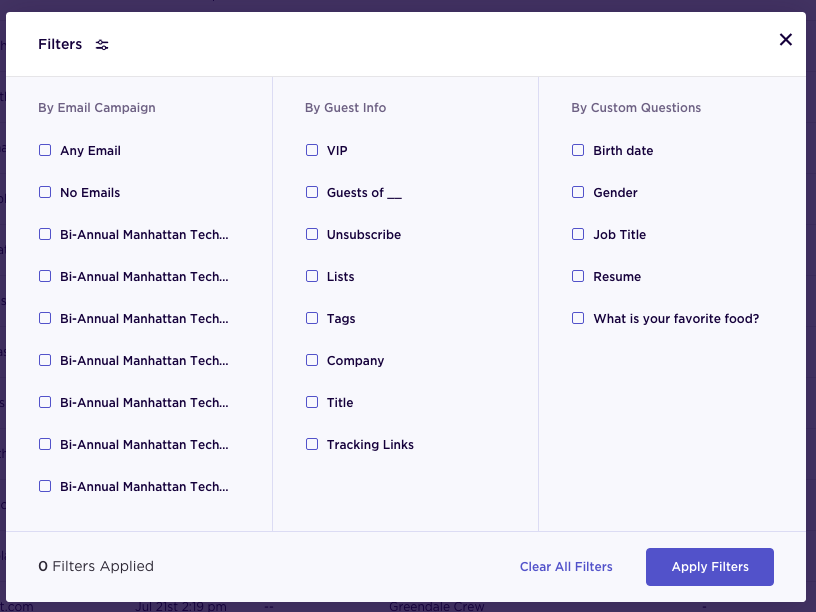 Another option is to export your guest list. Click on the Export button and select Export All Columns from Event. All of the answers to your event's RSVP questions will be compiled into a .CSV file.