3. Accessing Your Salesforce Integration Settings Follow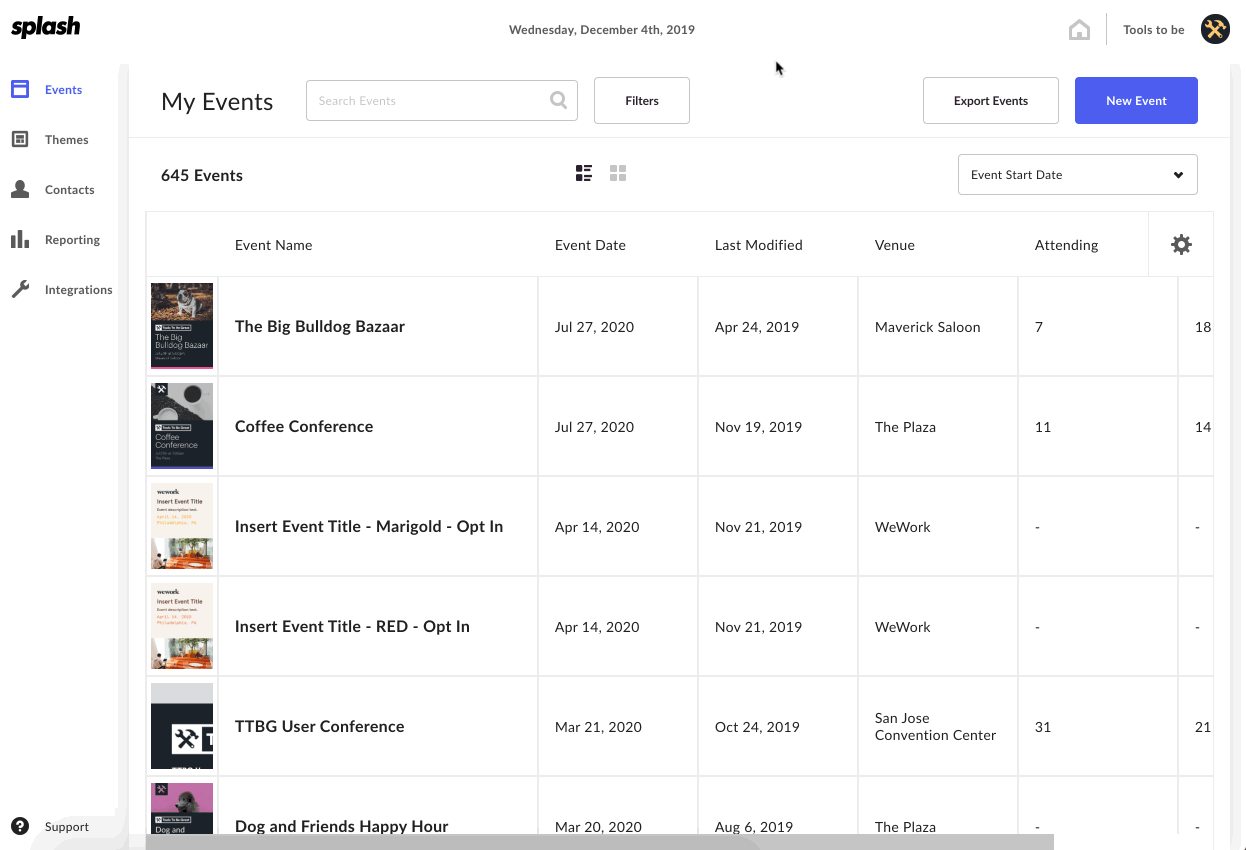 Now that we know you meet all of the Salesforce requirements, let's begin our walkthrough of finding and implementing your Salesforce integration.
1. From your Splash dashboard, head to the Integrations tab.
2. Click into Salesforce Sales Cloud.
3. To get started, click into Splash + Salesforce Settings, which opens a dropdown where you can add and edit the Salesforce account's username, password, and security token. Once entered, these values are saved and hidden the next time this page is visited.
Please refer to Salesforce's Help Center for instructions on getting a security token.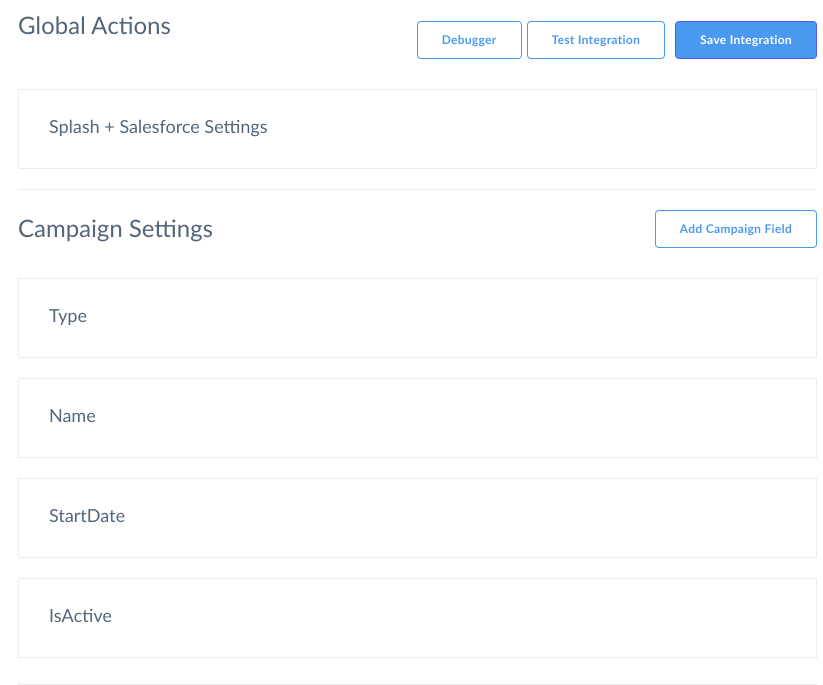 Continue on - Setting up Global Actions