3. Accessing Your Integration Settings
Now that we know you meet all of the Salesforce requirements, let's begin our walkthrough of finding and implementing your Salesforce integration.
1. Go to your Splash profile page, which can be accessed anytime by going to splashthat.com/profile.
2. Click the Salesforce tab.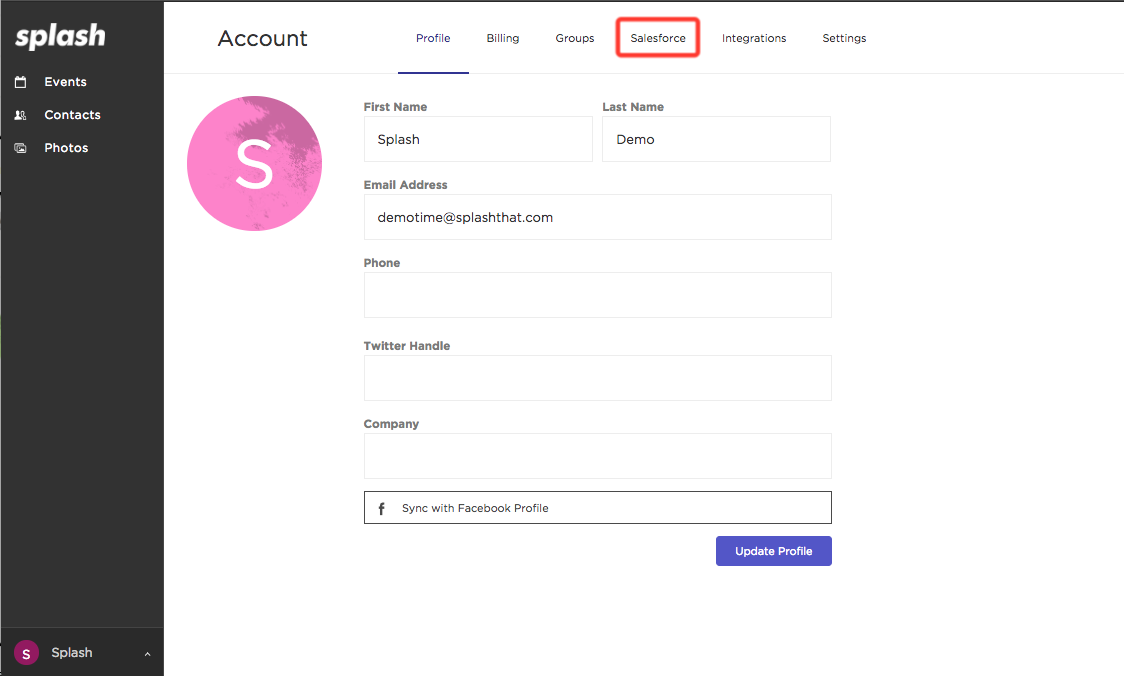 3. To get started, simply select Splash + Salesforce Settings, which is where you can edit your username, password, and security token.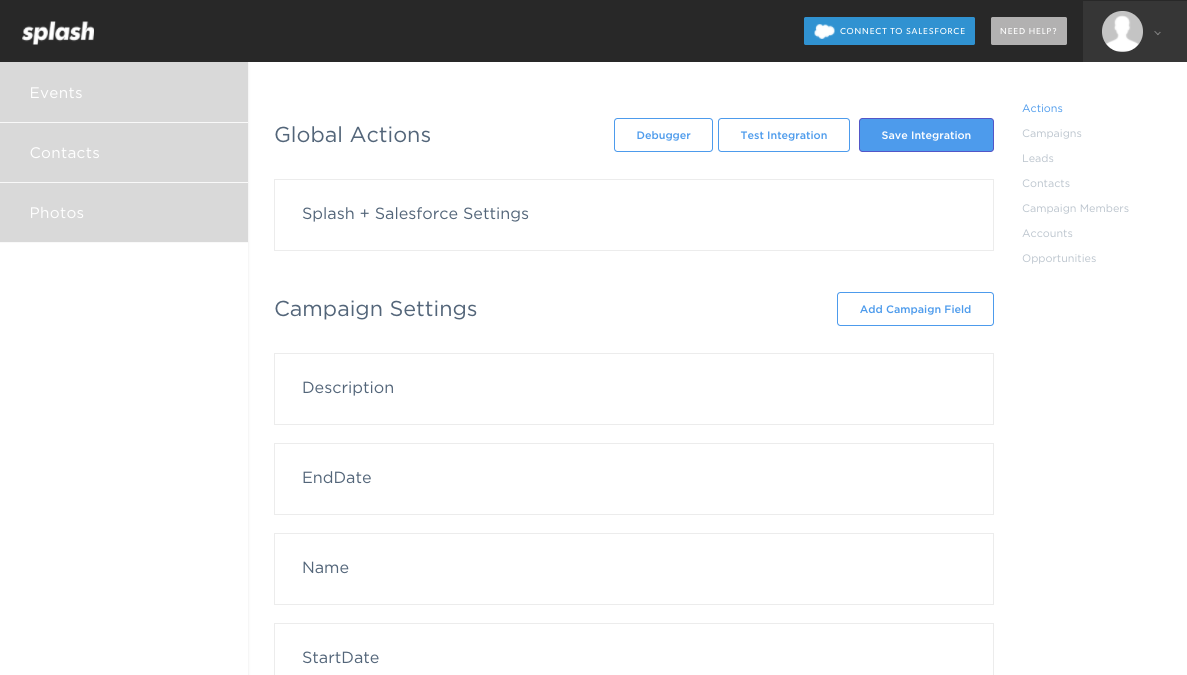 Continue on - Setting up Global Actions