How do I change my page from Accepting Subscribers to Accepting RSVPs? Follow
After adding a Hub element to your Splash site, your event is automatically updated to an Event Hub page. Hub pages are landing pages that showcase a calendar of your featured, upcoming, and even past events.
For these sites, event pages collect subscribers instead of RSVPs so that you can send email updates to a targeted subscriber list.
If you created a hub page by accident and need to switch back to an RSVP site, you will need to remove the Hub element from your page.
To delete an element:
Click on the element you'd like to delete, in this case, the Hub element.

Next, you can either go to the Layout tab (as illustrated in the animation below) and click the trash icon, or stay moused over the element and hit the appearing "X" icon.

Save your changes to finalize the action.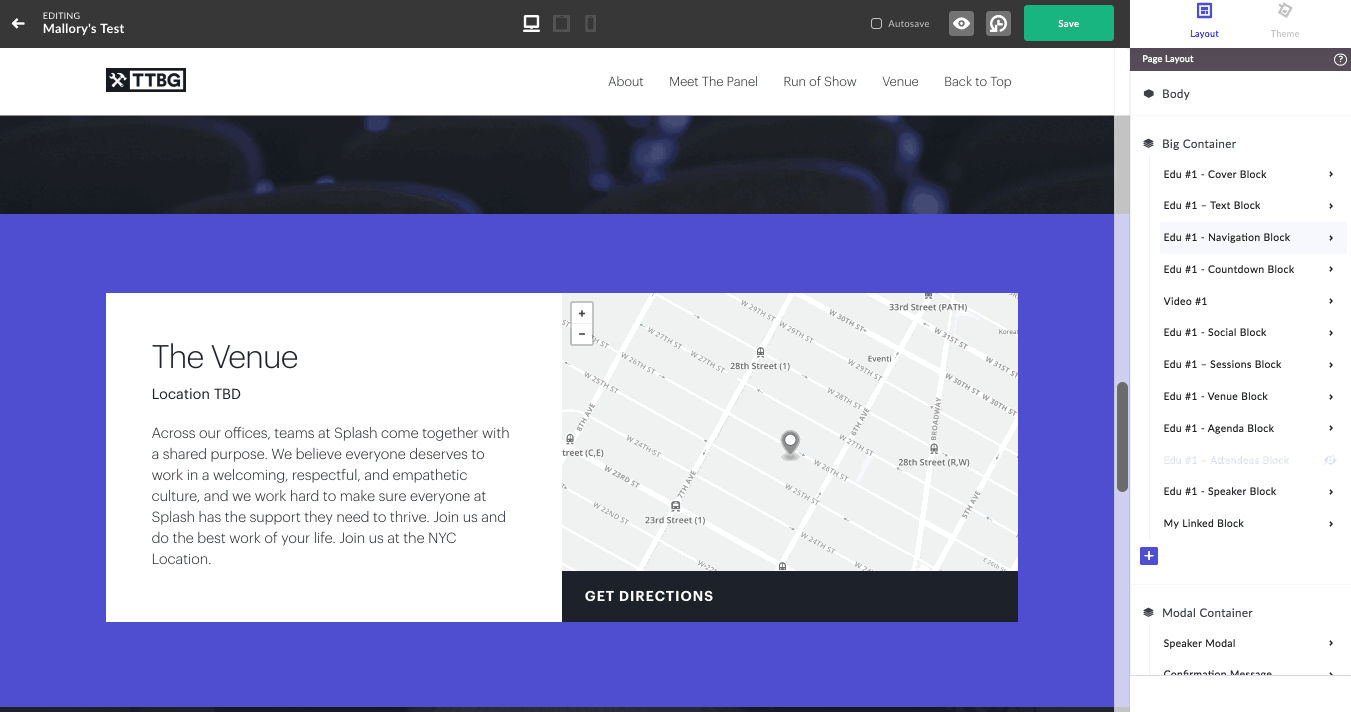 Now you are back to collecting RSVPs!
Don't see the Registration Type dropdown? Not all event program have this option, depending on your Enterprise agreement. Contact us to make the change - we'll get right on it!