Looking to turn off Splash's automatic confirmation emails?

There are certainly use-cases for it, most commonly being to disable an email when a guest responds "No" or if your Splash page is used for a post-event survey.

Note: Turning off automated confirmations is easy, but it's not recommended for traditional RSVP events, because it could lead to confusion, as your attendees will have no physical record for their response. If you opt to disable the confirmation, you may want to manually send one out at a later date.


To turn off automatic confirmation emails for RSVP events:

1. Head to the Confirmations tab in your event's right-side toolbar.
2. Once you're on the Confirmations dashboard, just click the ON switch to turn off automatic confirmation emails. 

You have the option to turn the confirmations On or Off for each type of RSVP, such as a waitlist or a "No" response.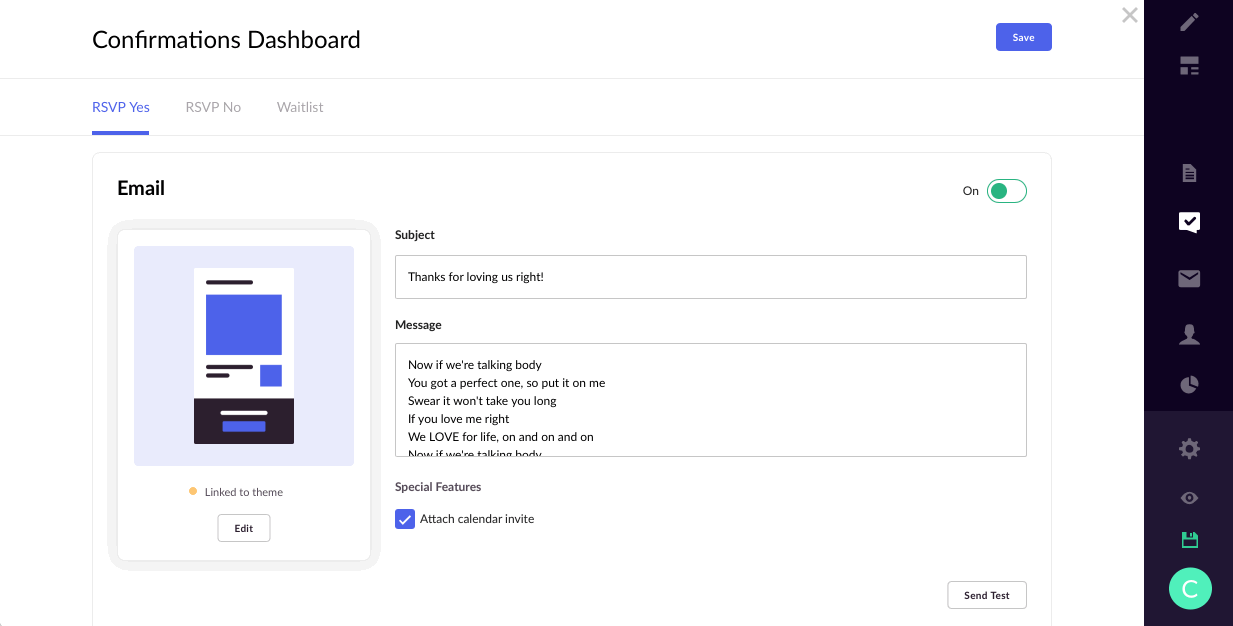 When you're done, be sure to hit the Save button!