How do I upload and edit images in Splash?
Splash's image uploader allows you to add imagery from several different sources to your event page and emails.
Whenever you open the image uploader, a corresponding set of positioning and customization tools will open in the Layout tab, allowing you to edit your image and view your changes in real time.
Changing an image element
Click directly on an image to select it, and then click again to launch the image uploader.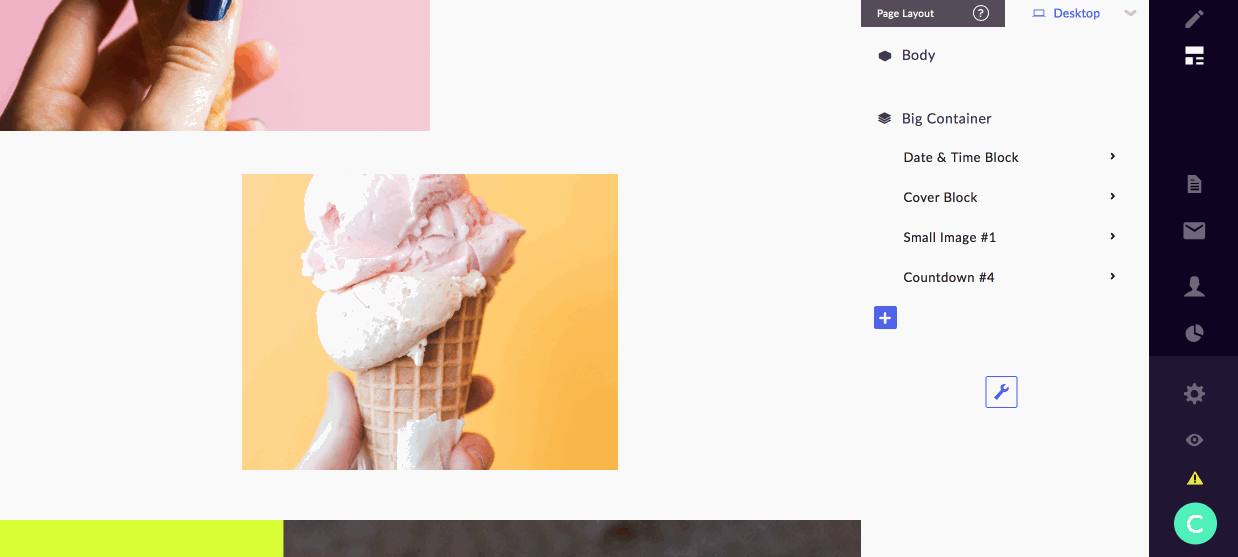 Once you've selected to upload a new image, you have three options:
Upload: Add images from your computer
Stock: Search through a virtually endless array of high-quality stock images 

Giphy: Explore our Giphy integration for hilarious animated photos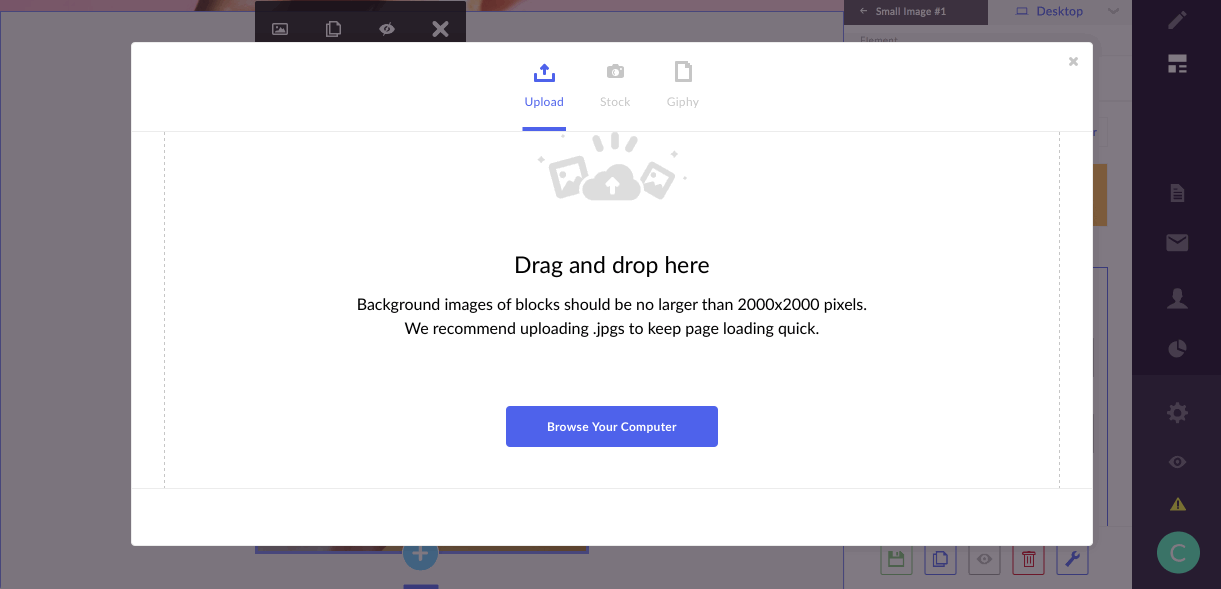 Image editing features are conveniently located on the editing toolbar, in the Layout tab. Clicking on an image opens up its settings.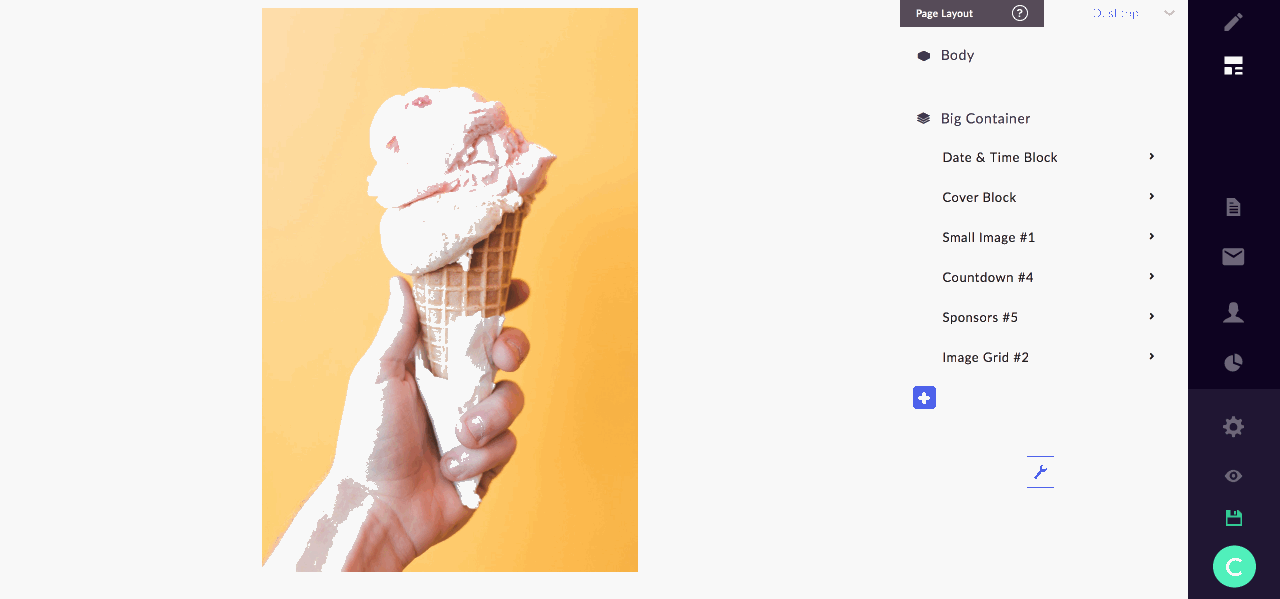 Pro tip: Use the Alt Text field to create a custom image description, which helps optimize it for search engine discovery.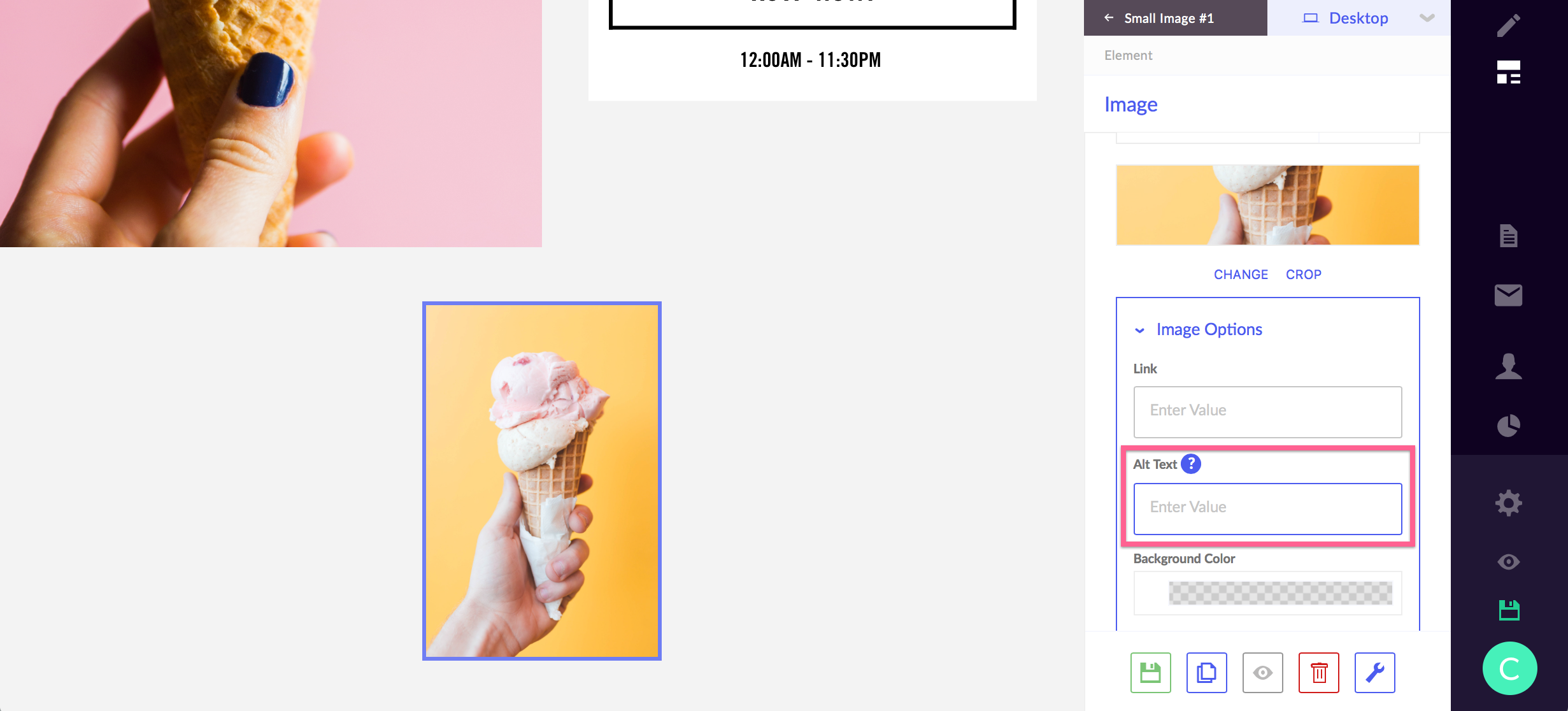 Changing a background image
Background images are classified a bit differently than general image elements, but editing and uploading them follows a very similar process.
To change a background image, you can click on the Edit Image button that appears atop the button; this is seen most often on header or cover blocks.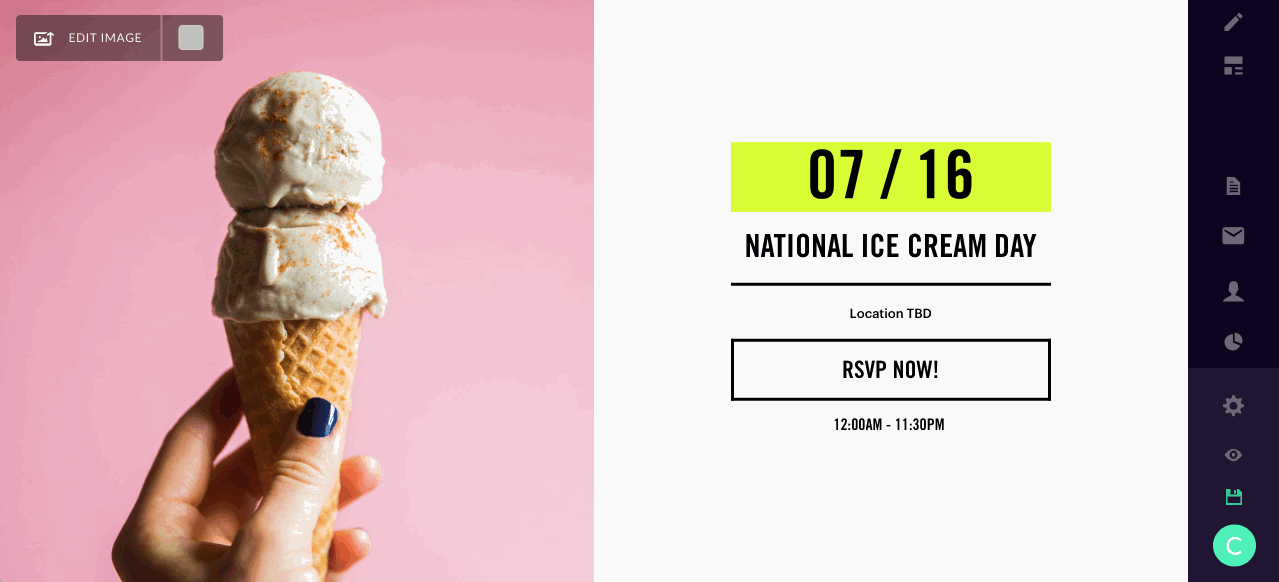 You also have the option to navigate to where the image has been uploaded in the Layout tab. Within the block or element's Background tools, you'll be able to Change, Remove, or Crop the image, as well as fine tune its Size, Position, and more.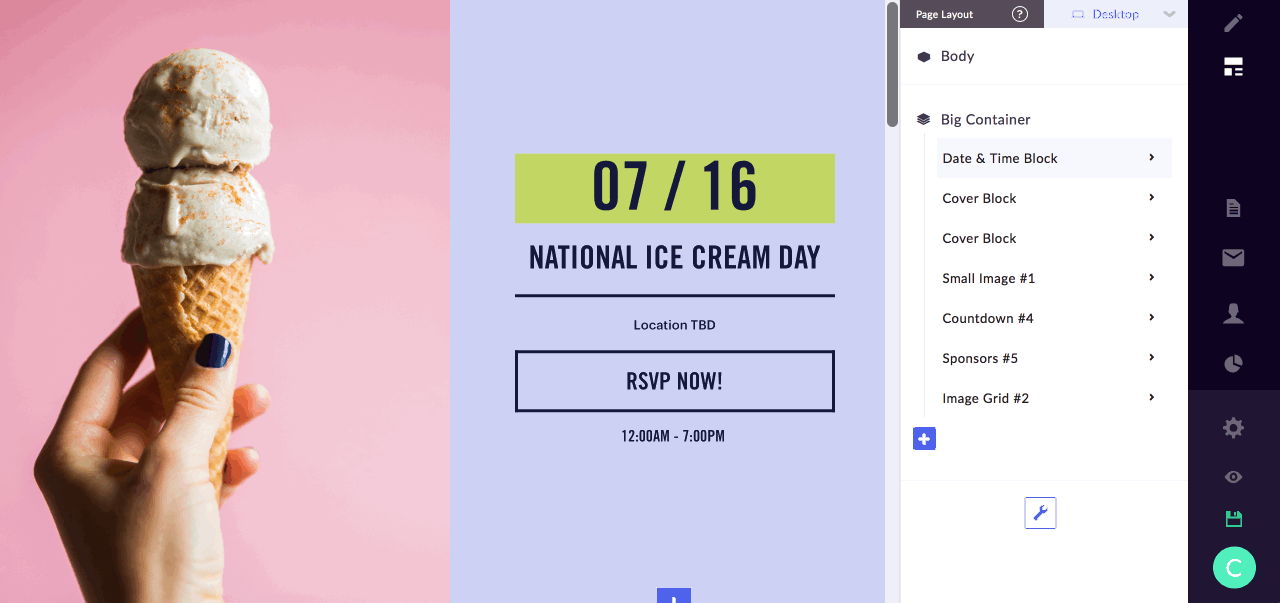 BONUS
For a more advanced lesson on the differences between the 3 main types of imagery in Splash (Image Element, Square Element, and Background Image), take a look at the link below:
The 3 Types of Imagery In Splash
Please note: 
File upload limit via RSVP form is 100 MB
File upload limit limit via the CMS is 10 MB, but we recommend against it because of load time implications