How do I see analytics for all of my events? Follow
Essential KPIs are available for your events, available at a glance in your Splash Dashboard. To view them, log in to your Splash environment, and in the Events tab change your view to List.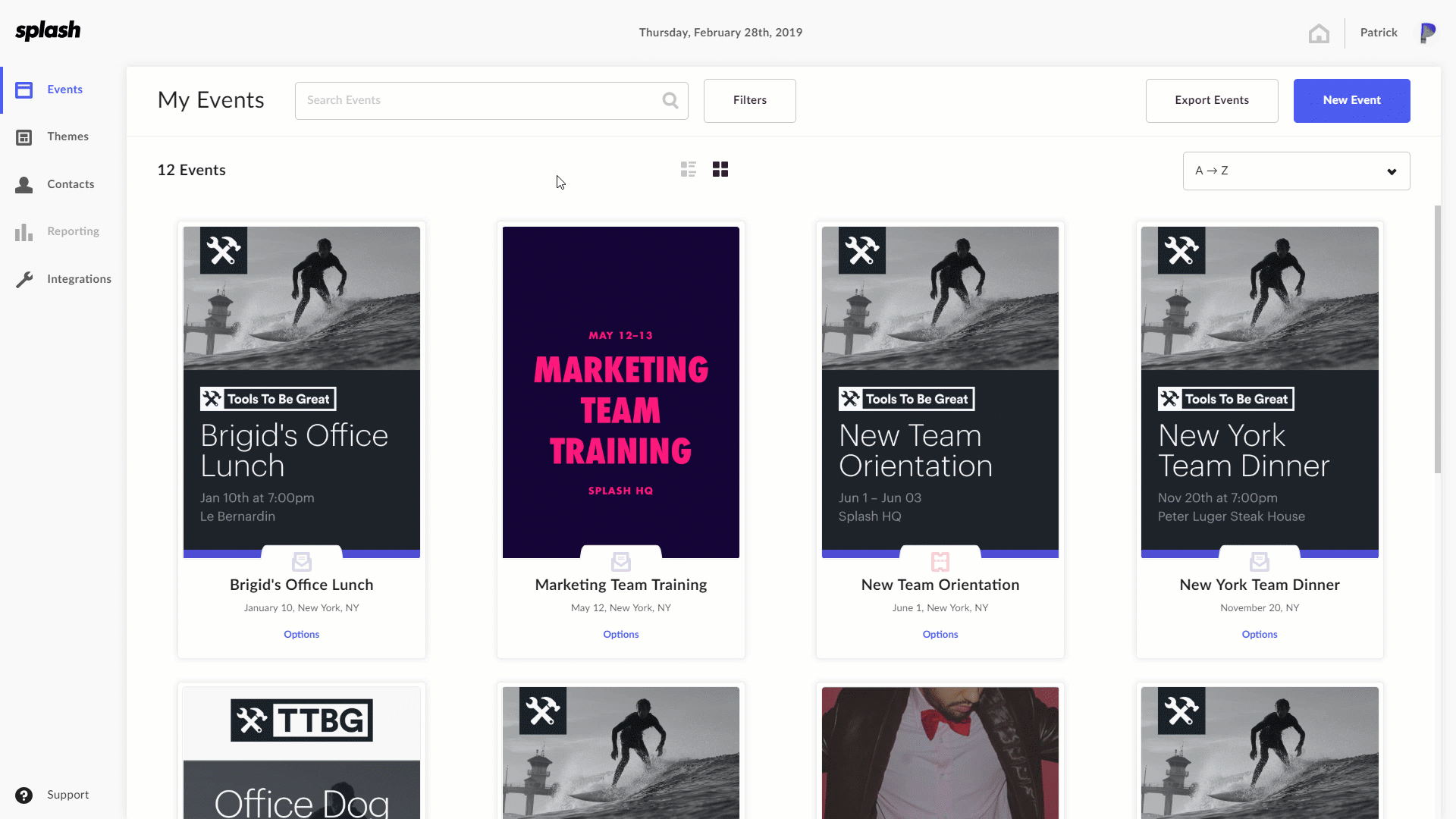 Next, click on the gear icon at the top right of the table. In this popup check off the boxes of the stats you would like to keep an eye on, such as Event Owner, RSVPs, and more.