How do I view my event page's web analytics? Follow
To view an individual event's analytics, head to the event page in editing mode from your Events Dashboard.
Click on the Analytics tab in the toolbar on the left side.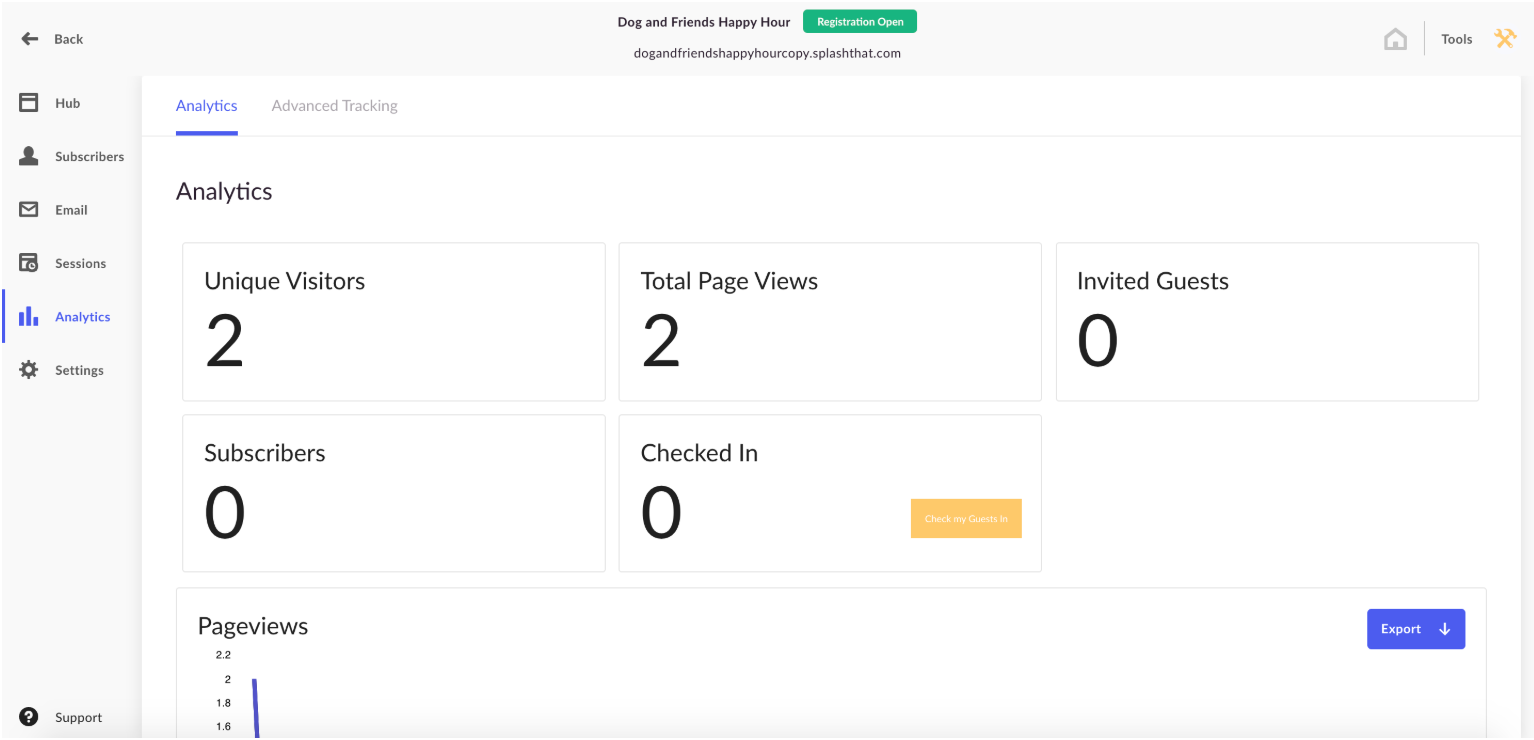 Here you'll see the aggregate and daily number of page views to your site, as well as information on the number of invited guests, RSVPs, and checked in guests.
Daily page views populate based on Eastern Time. Analytics update once every 24 hours and end two (2) weeks after your event's end date.
Analytics will continuously update for events without a listed start or end date (i.e. events marked as TBD).

To stop analytics for a TBD event, uncheck the TBD box in your Event Settings and enter a start or end date.
To continue collecting analytics after an event has ended, set the event date at some point in the future or set the date and time as TBD. Analytics will start populating again within 24-48 hours. If you run into any trouble trying to collect analytics past an event's end date, submit a case to our team and we'll help.
| | |
| --- | --- |
| | Note: Using a custom Google Analytics snippet may override Splash's ability to track analytics for a given event page. |
To view analytics across all of your events, head to the Reporting tab on the left side of your Events Dashboard.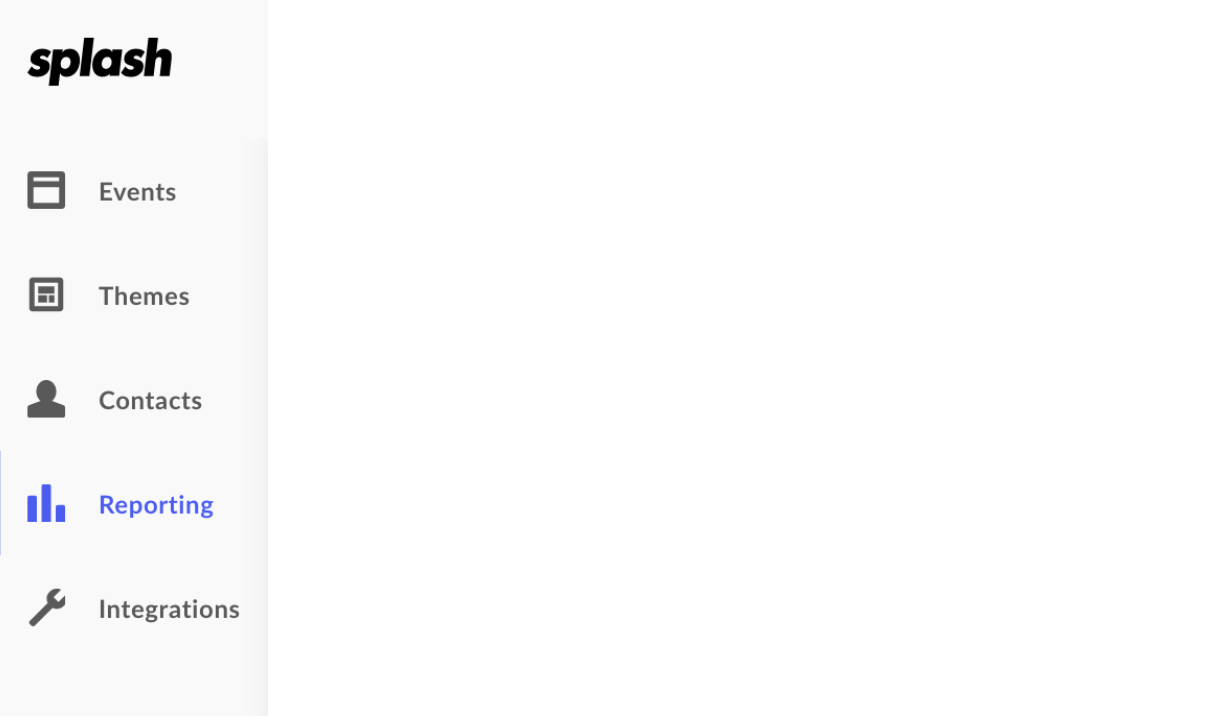 Don't have a custom dashboard set up yet? Contact your Customer Success Manager to create one.
Analytics are currently available with a paid Splash plan.