How do I view my event page's web analytics? Follow
To view an individual event's analytics, head to the event page in editing mode from your Events Dashboard.
Click on the Analytics tab in the toolbar on the left side.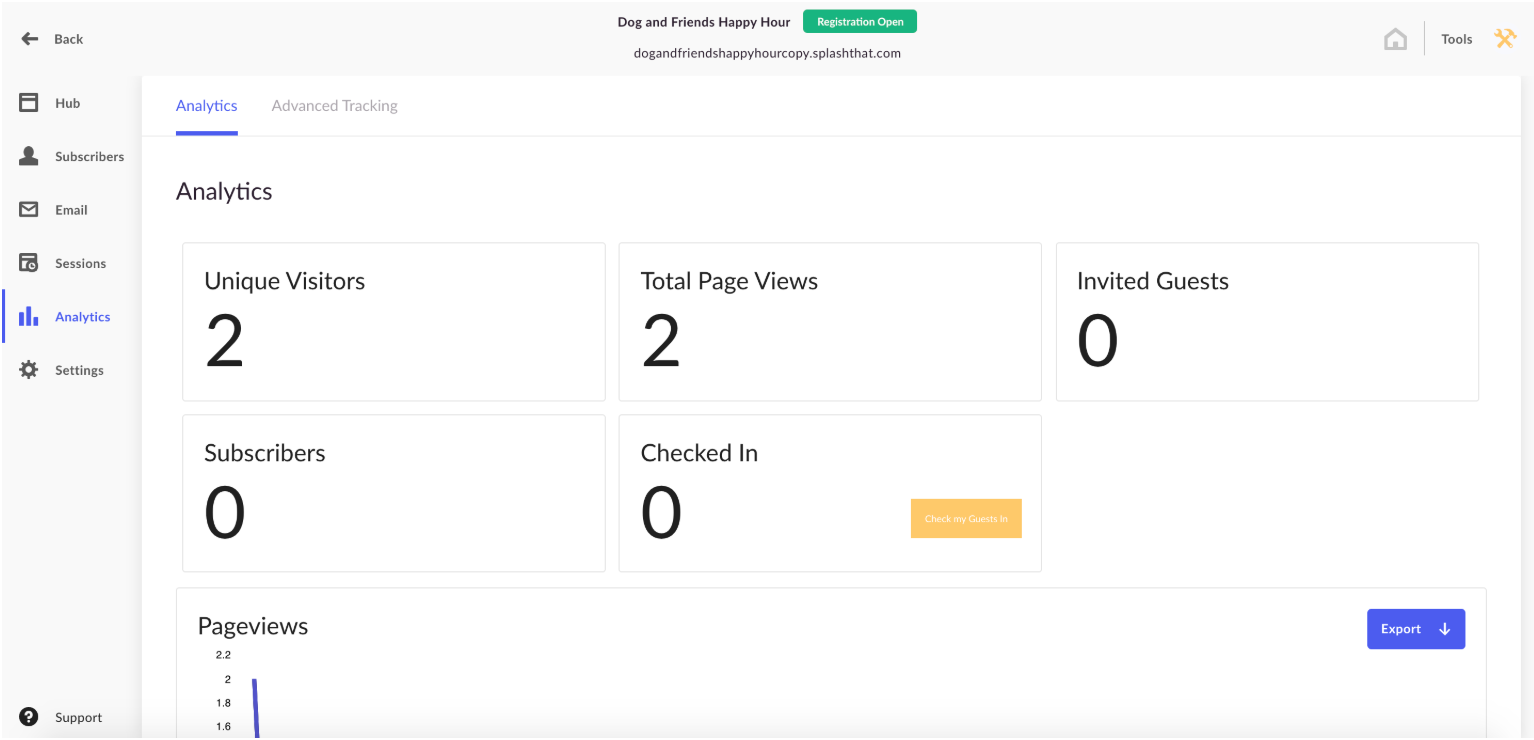 In this tab, you'll be able to see the aggregate and daily number of page views to your site, as well as information on the number of invited guests, RSVPs, and checked in guests
Please note that daily page views are based on Eastern Time. Analytics update once every 24 hours and end two (2) weeks after your event's end date. If you need analytics past this date, send us a note!
For analytics across all of your events, head to the Reporting tab on the left side of your Events Dashboard.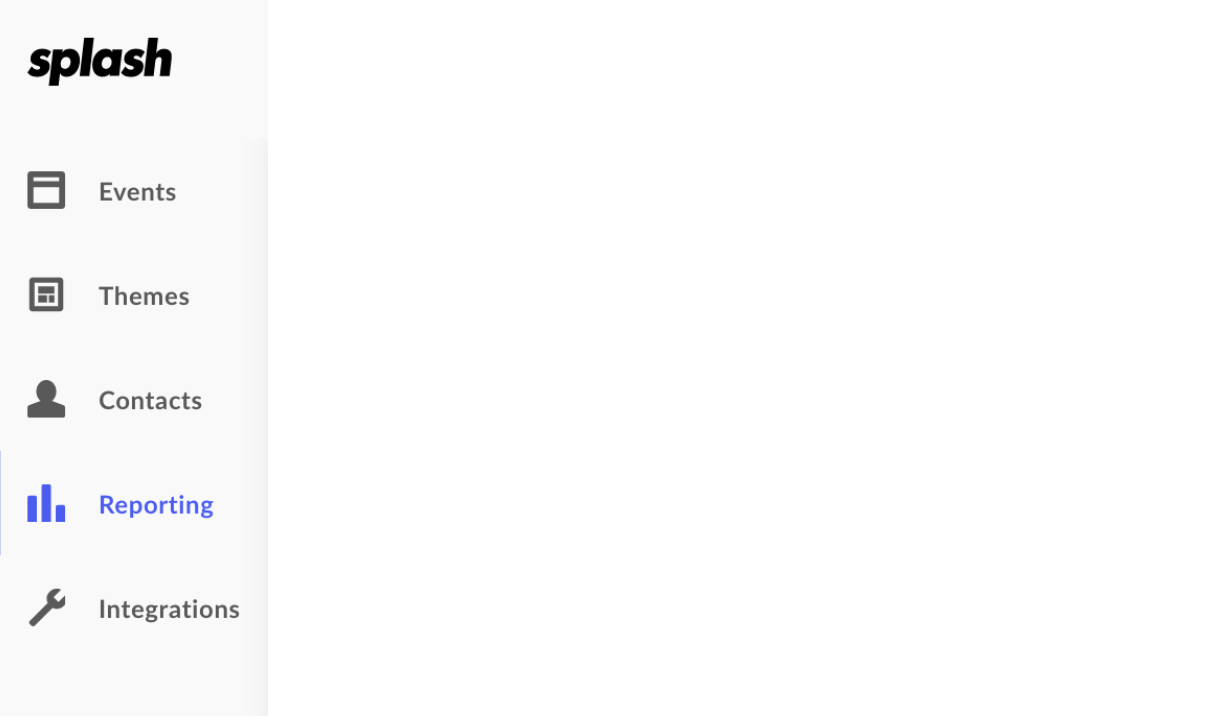 Don't have a custom dashboard set up yet? Contact your Customer Success Manager to create one.
Analytics are currently available with Splash Enterprise licenses.