How do I add guests to my event?
Contacts can be added to your guest list in a number of different ways:
1. First, click on the purple Add Guests button to get started. 

P.S. Click Add Guest to add guests one-by-one or click the drop down for more options. 
2. Upload your guests through any of the below options.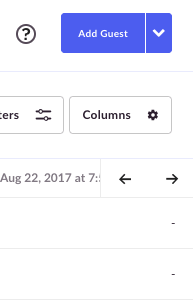 3. Then you can choose to assign a status or send them a confirmation email, click Confirm & Save.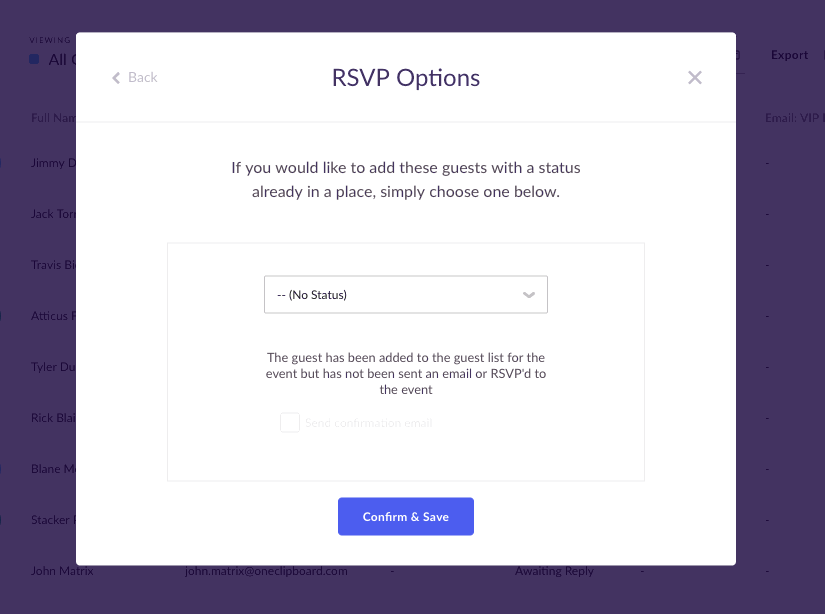 Pro tip: If you're managing a large guest list, it's important to organize your contacts at this stage so that you can target and filter them later on in your event planning process. You can add your contacts to Lists or Tag your contacts for future reference (e.g. New York, Splash employee, vegetarian). 
 To add to a List: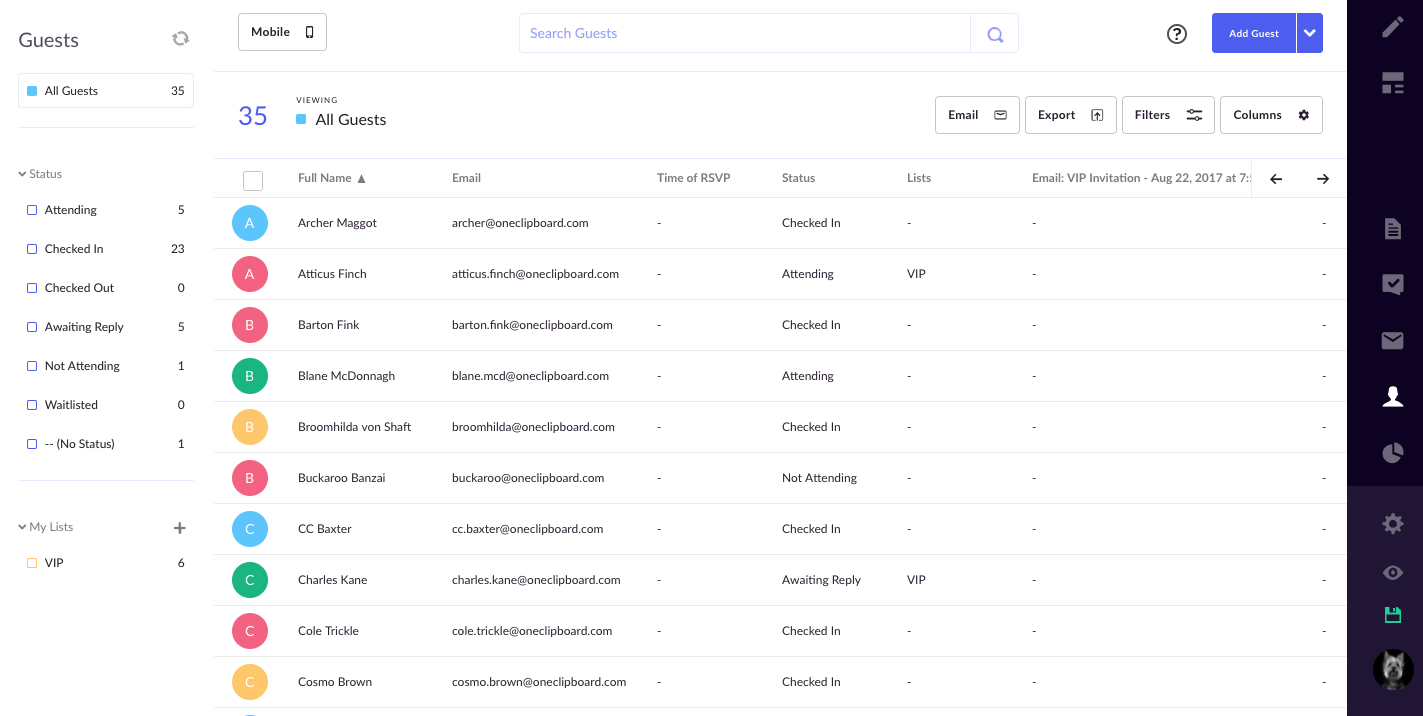 To add Tags: