How do I add my own questions to the RSVP form or ticket check-out?
Limiting RSVPs to only a select "guest list" of people includes two parts:
1. From the Form tab in your right-side toolbar, check off the box for "Only my invite list can RSVP.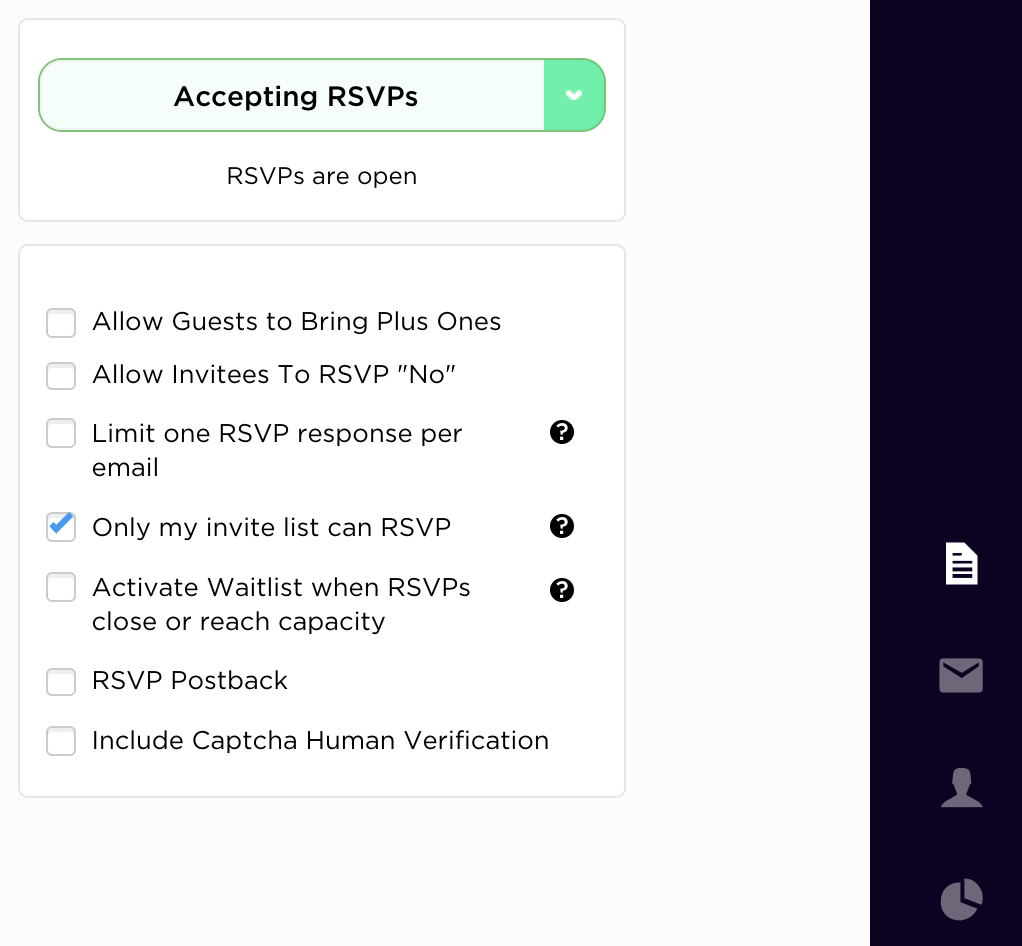 2. To validate your emails for this invite list, check out the steps here.
NOTE: This feature validates guests based on the email address you uploaded to the email. If the guest enters the same name but a different email, he or she will not be able to RSVP.
For example, if you put an invitee's personal email address on the guest list but he or she submits the RSVP using a work email address, the RSVP will be rejected.