How do I add my own questions to the RSVP form or ticket check-out? Follow
Okay, first things first! Are you collecting RSVPs or selling tickets?
Next, is the question that you want to ask your guests already in our selection of pre-made questions, or is it a custom question?
Let's have a look at how to handle each of these cases.
RSVP Forms
First, open the event that you want to change the RSVP questions for. Then, find the Registration Form Editor.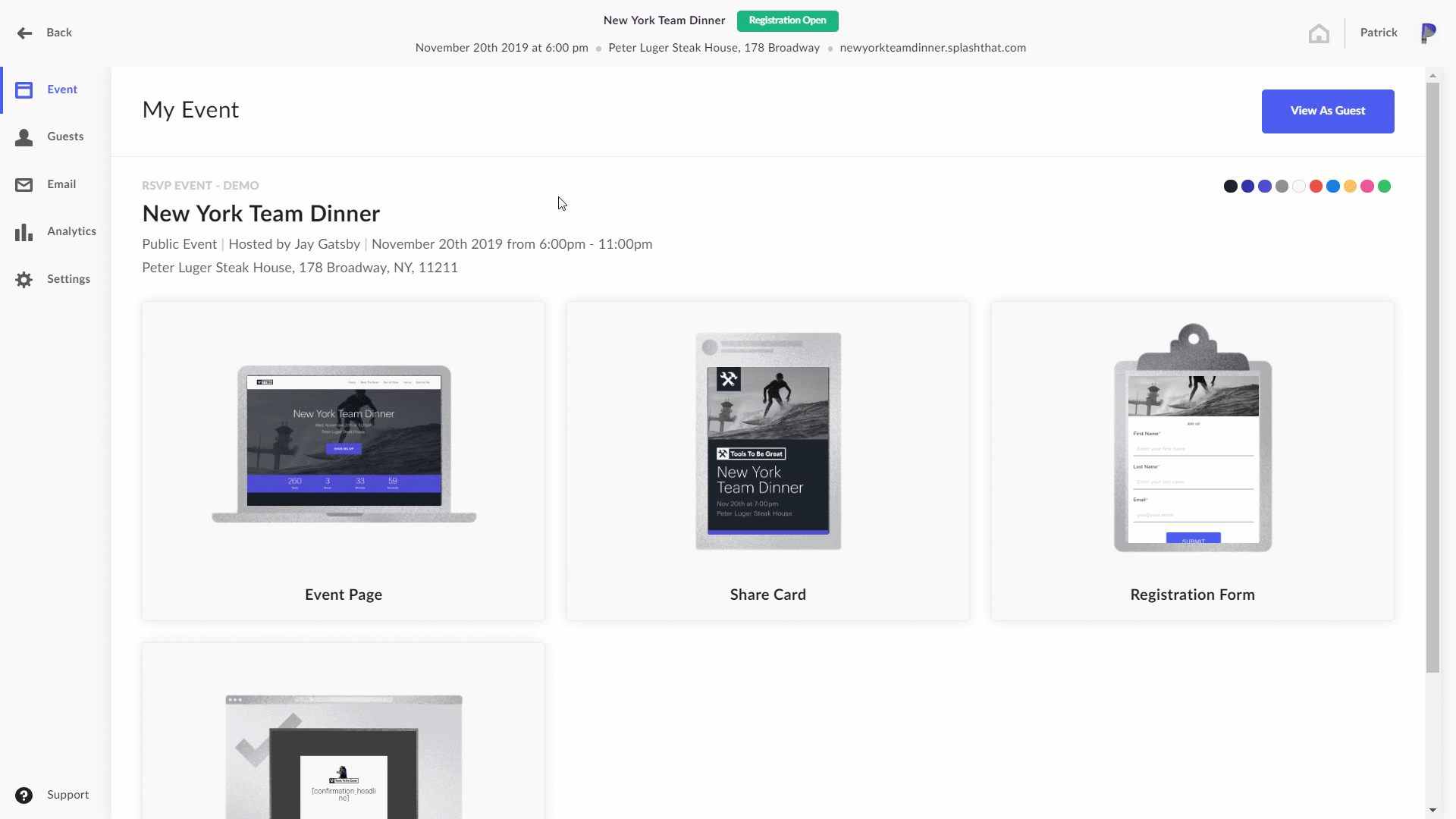 Welcome to the Form Editor - your one-stop-shop for all your RSVP form needs! In the Questions tab on the right, click on the blue Add Question button. In this pop-up, you can choose from our list of the most commonly used form questions. Select it, and click Add to Form.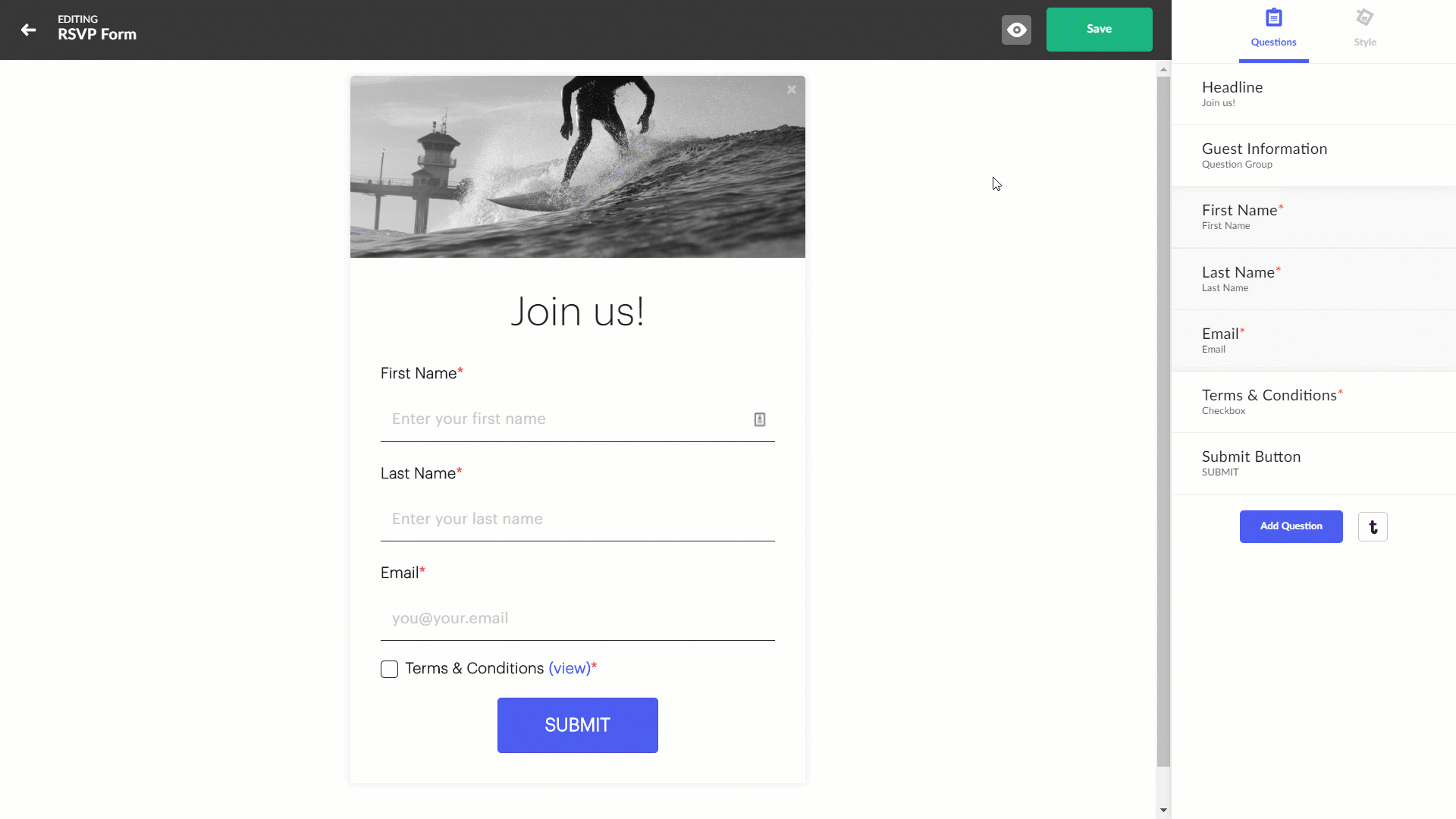 Got a question we haven't accounted for? Not a problem! At the top, find the Create New tab. Click on the type of information you would like to collect with this question, and then Add to Form.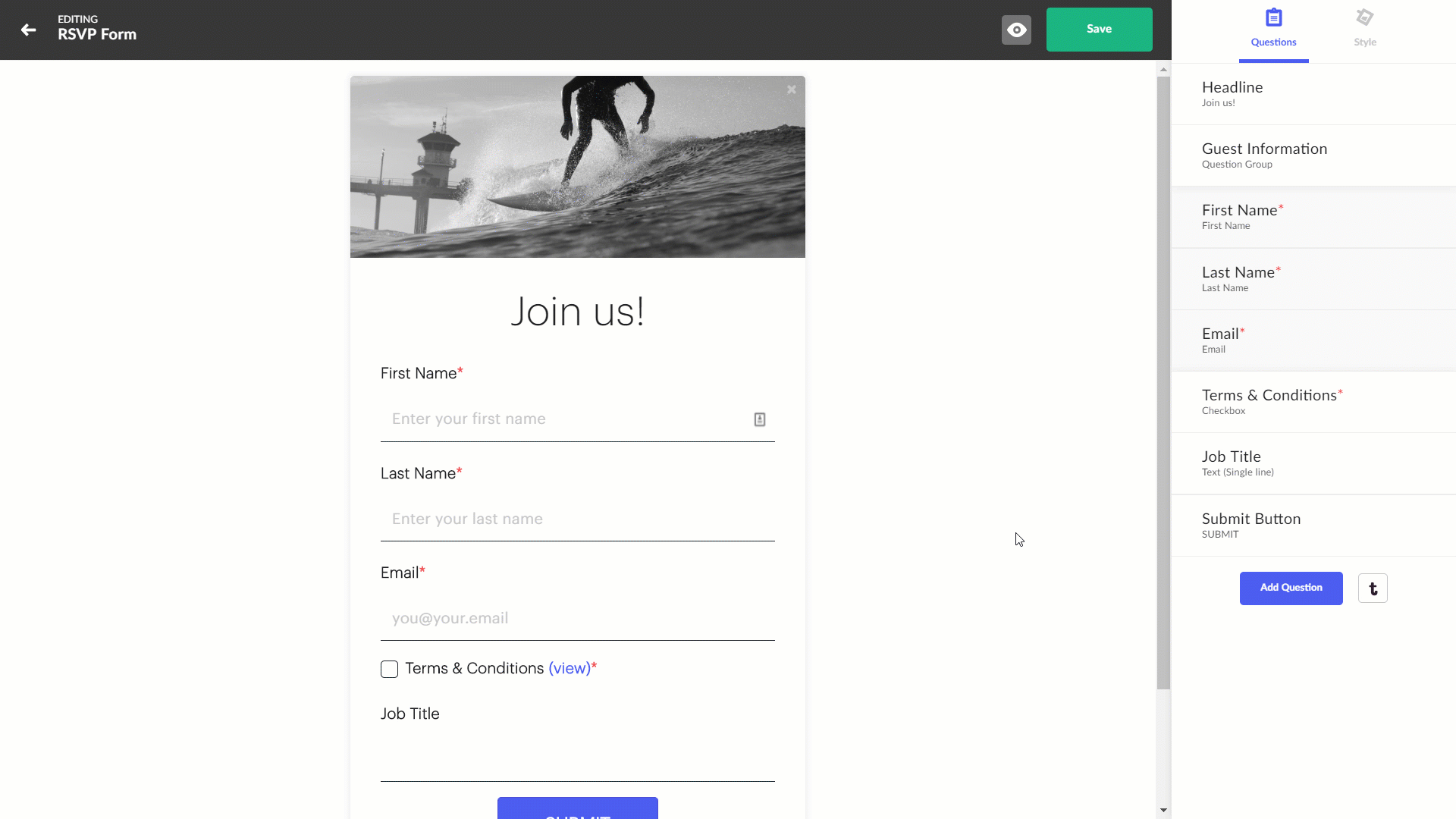 Once you've done either of these, you can see the menu on the right change, and the options to set up your question: its label, type, and more. Once you have your question set up how you'd like, click on Save at the top.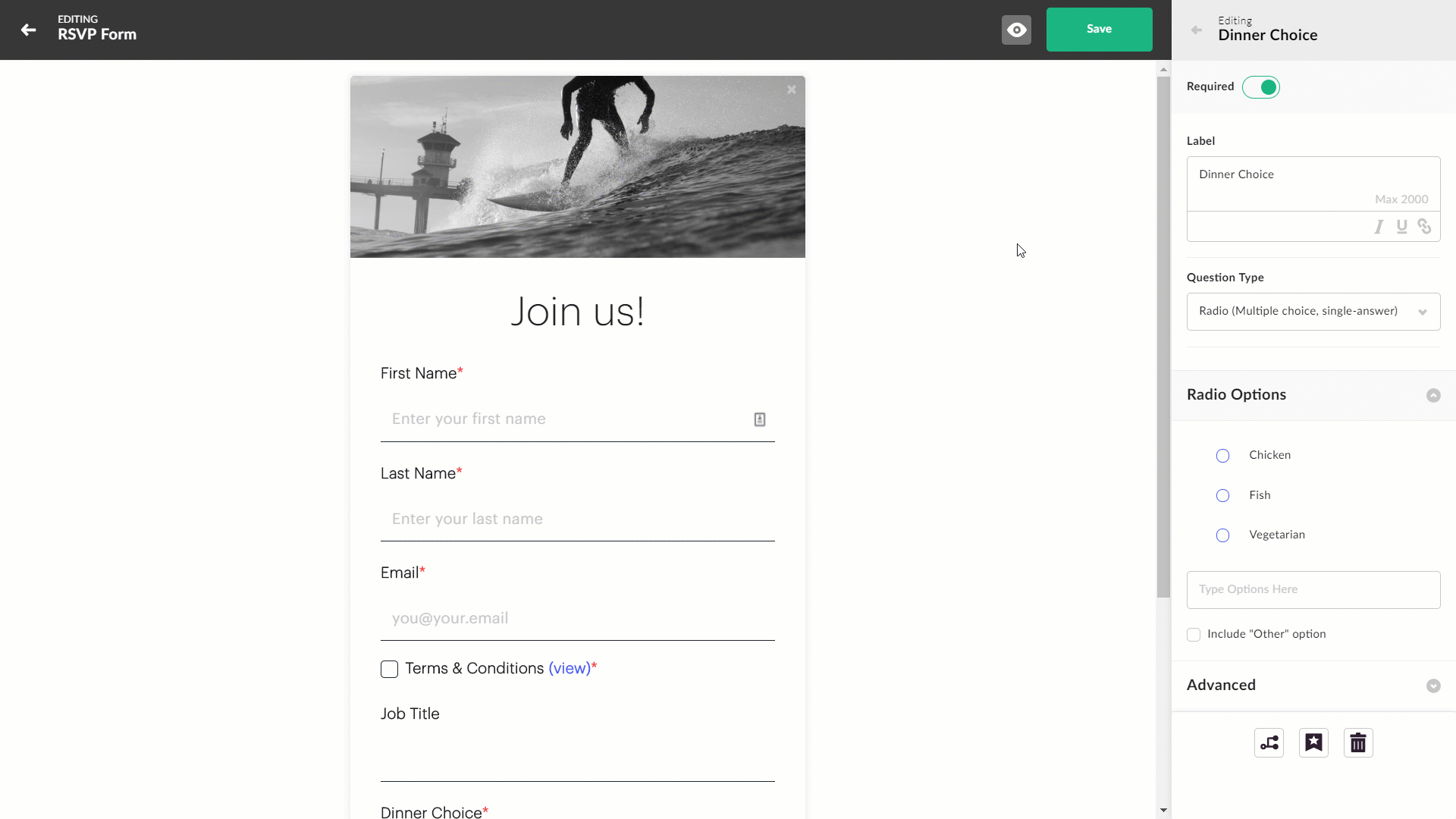 Ticket Forms
Ticket forms will work a little bit differently. In your ticketed event, start by going to your Tickets tab. Each ticket will have its own form, so find the one with the form you would like to alter. Scroll down and you'll find the Order Form Questions section.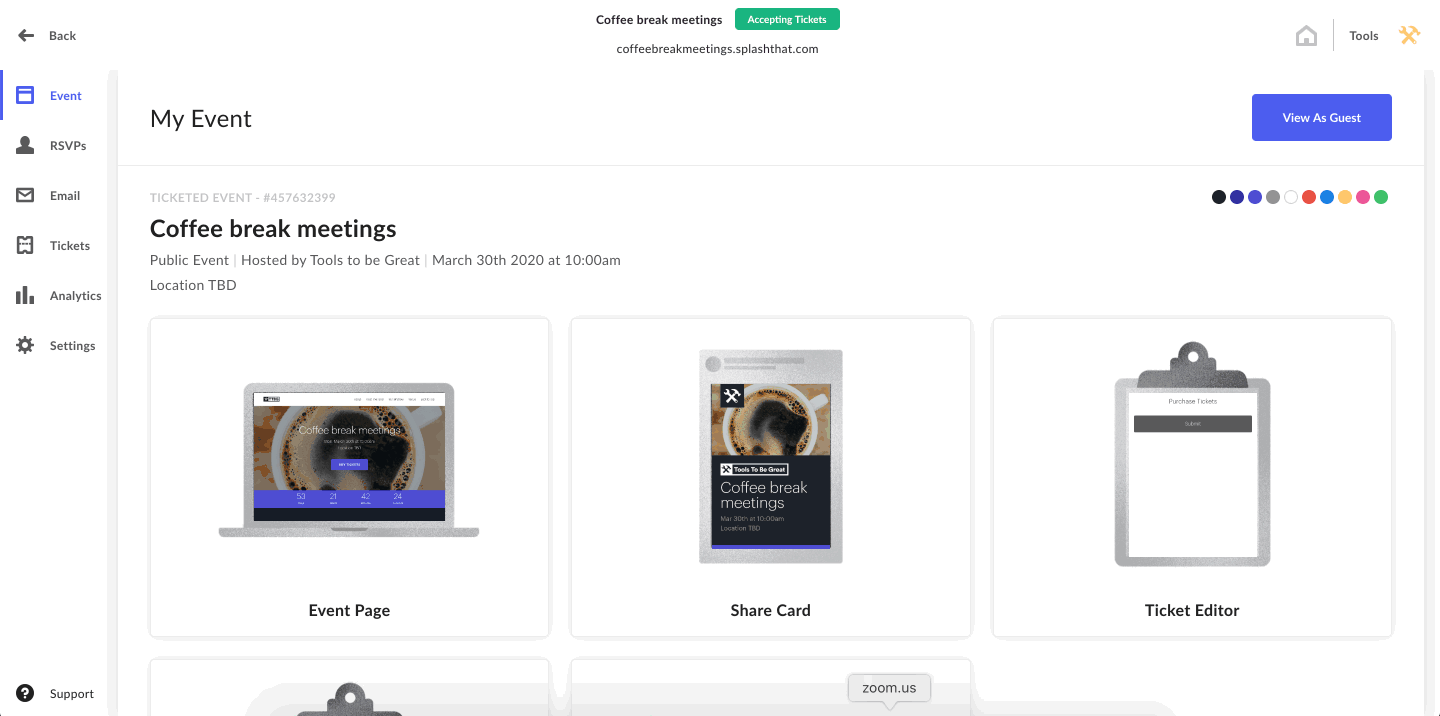 Select Add Question. In this pop-up you have three tabs, letting you choose between Template questions, the questions you've saved, and creating a new one.
When you select a question and click "Add to Form," the question will be added and the question editor will be opened. Here you alter a question's answer options, set it to be required, change its label, or even edit the helper text that will appear when the field is empty, in the Advanced section! To exit the editor, click on the Back arrow next to the question's name.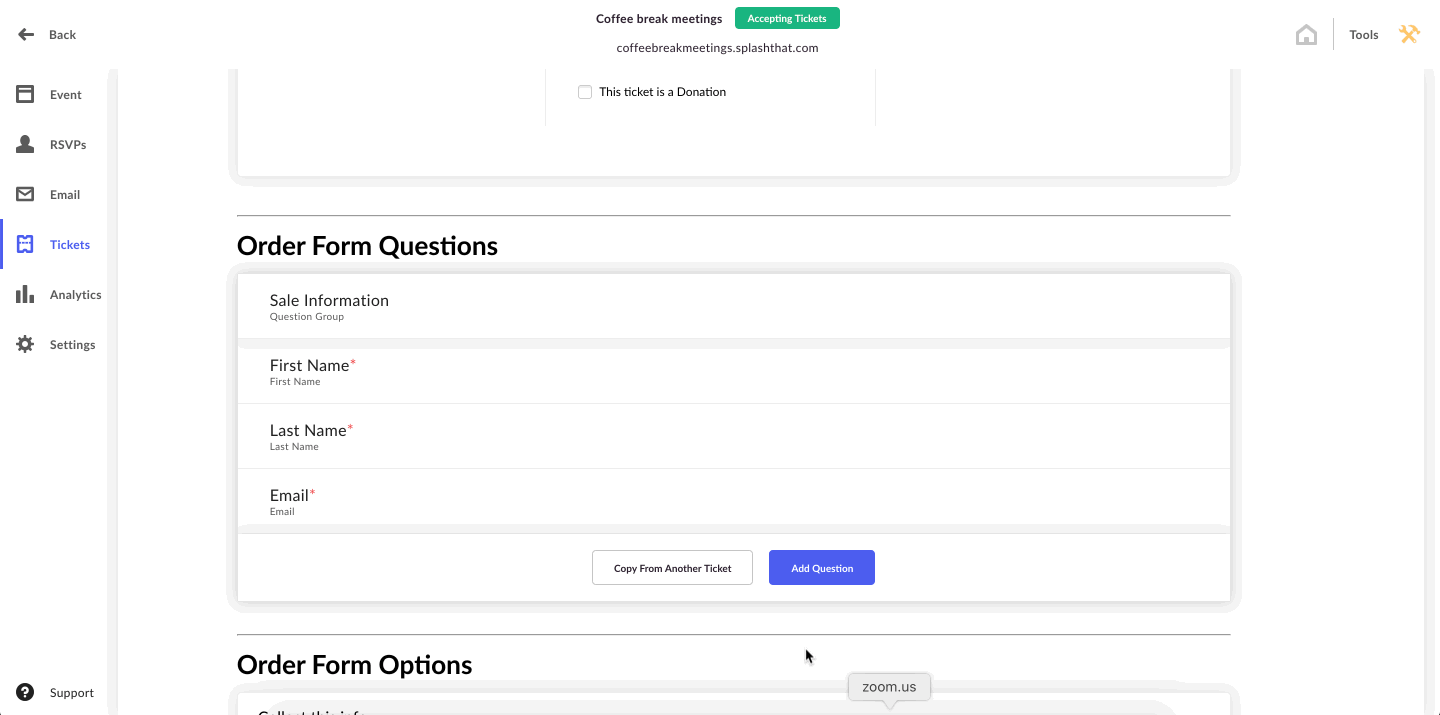 Much like with the RSVP form, custom questions can be added. In the new question pop-up, pick the option at the bottom, "Add Question." Give it a label, set the response type you would like, and configure any other remaining options.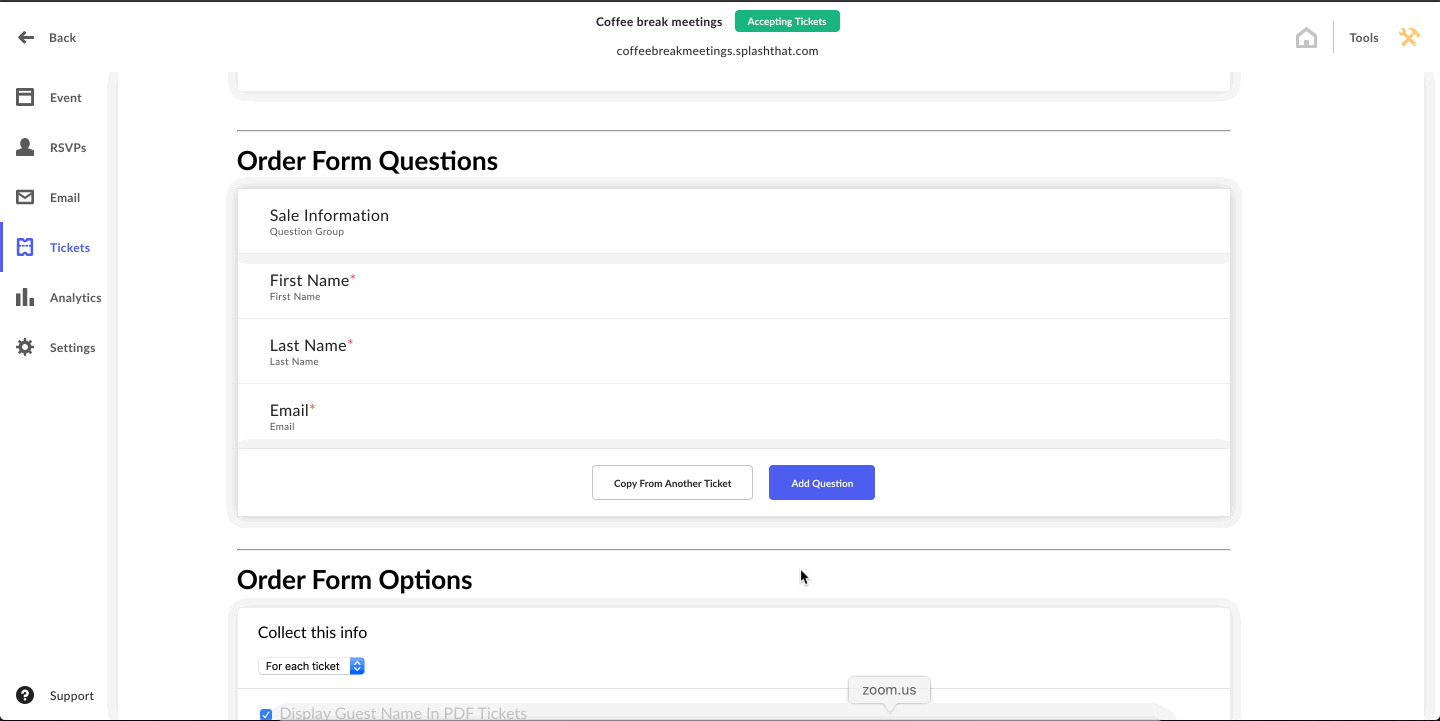 Once you have the Order Form questions added, click Save at the top.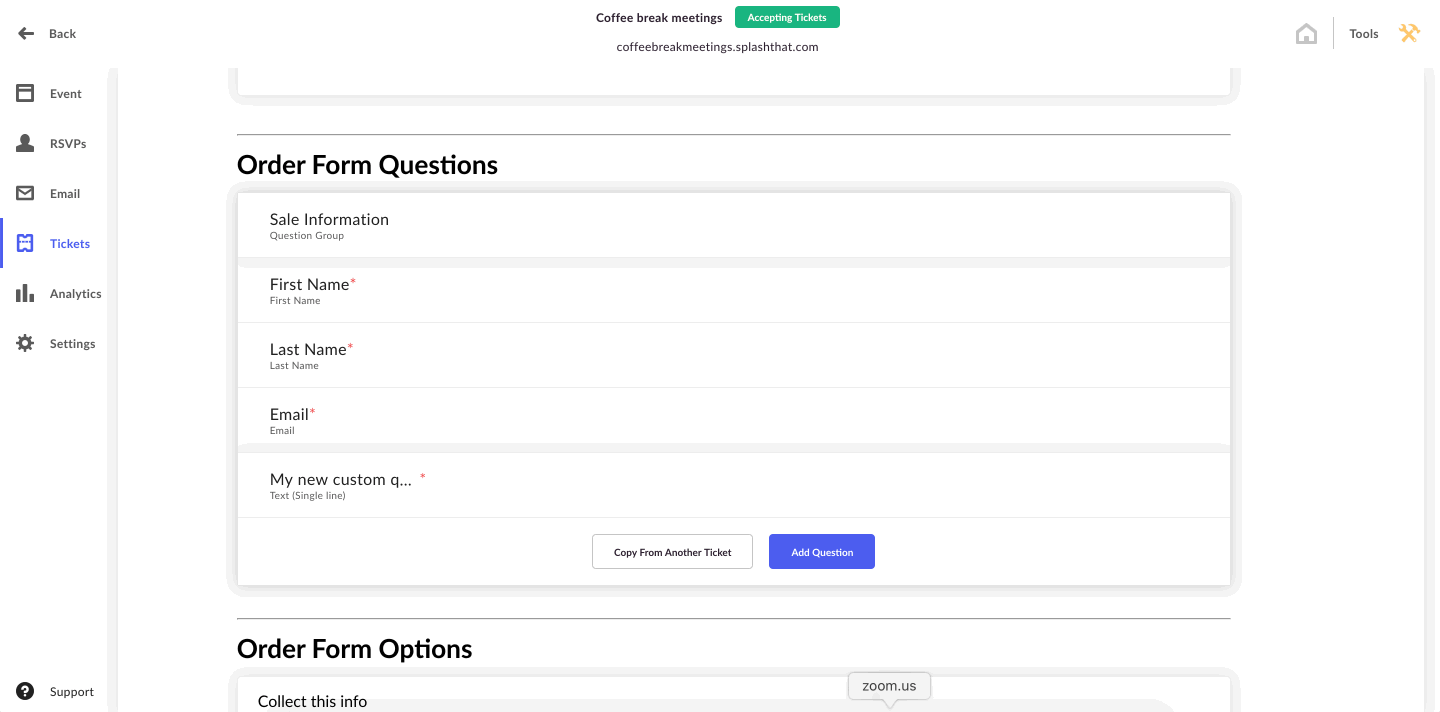 Bonus: The ticket checkout page will be automatically translated for users who have their browsers set to the following languages: English, Polish, Czech, German, Spanish, French, and Italian.