How do I create and access backup versions of my page? Follow
Just like how the site defaults to automatically save your edits, your page also automatically creates backups of your saved work every so often. Even so, it is still a best practice to manually create backups before making any drastic changes to your page. Better safe than sorry, right? Let's walk through how to create, preview, and restore backups that preserve your design work.
Watch a video
Follow the steps
1. Starting out in the Event Page Editor, look up to the grey bar at the top of the page and find the rewinding clock icon to the left of the Save button.
2. Clicking on this will open a popup in the Backup section of the Theme Settings.
3. From here you will have access to all of your backed up versions of the event page, as well as a button to manually create a new backup.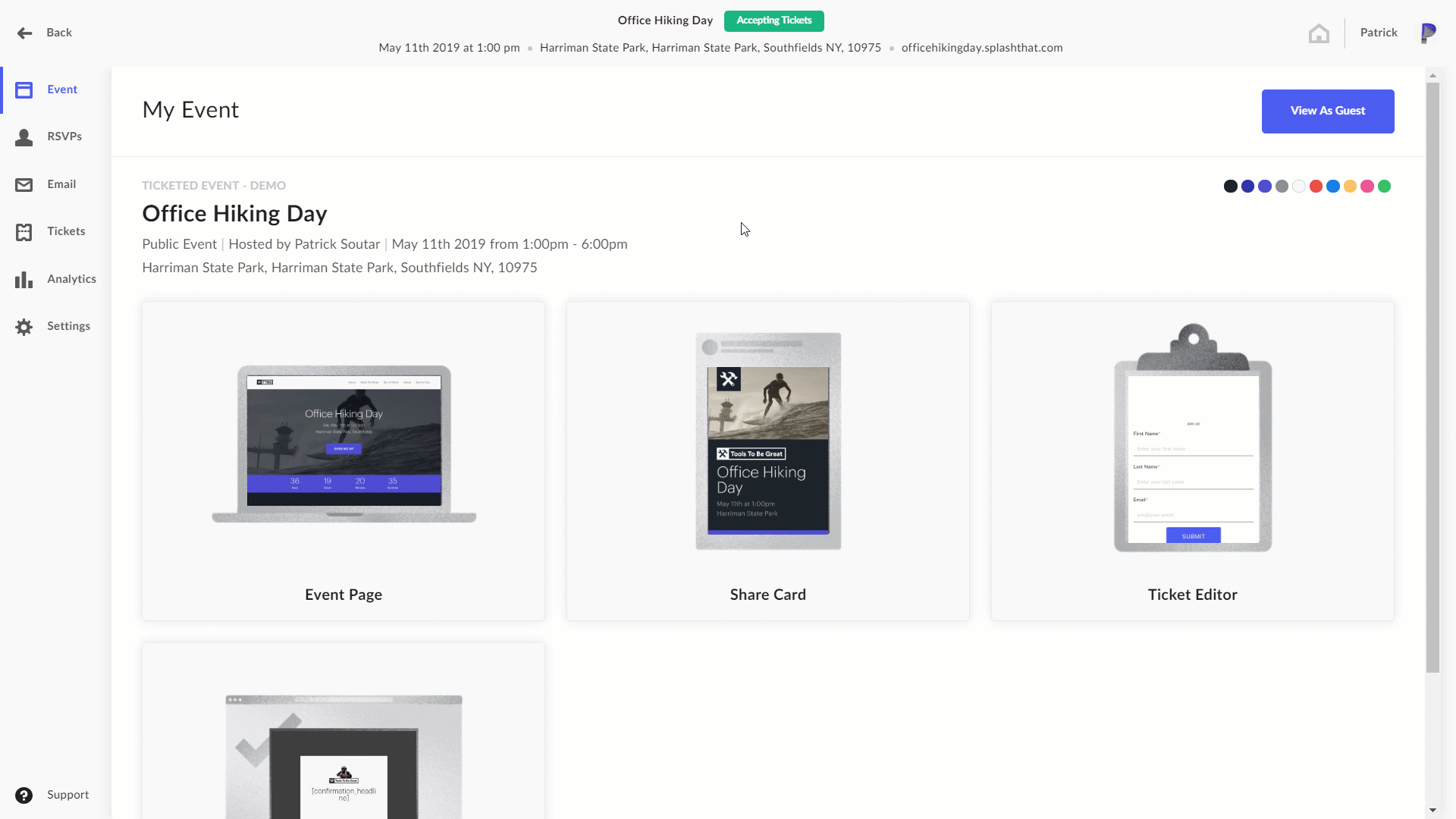 You can "Preview" past backups, and then either select "Publish" once you find one that reflects your desired page status or "Exit" to revert back to the currently saved work.
| | |
| --- | --- |
| | Warning: If you edit text on a backup, it will be changed on live across all other backups or stages. This goes for any text element on the page, because they are dynamic. Only design and structural changes within the CMS are compatible with backups. However, any changes made to your RSVP form will not be updated when publishing a backup. In this sense, the RSVP form is completely separate from the CMS. |