Manually, by adding guests one-by-one
Uploading a spreadsheet (Check out how to format the .CSV file)


| | |
| --- | --- |
| | Note: Your .CSV list must contain less than 30,000 rows per import. An error will occur if you try to import a list containing more than 30,000 rows. |

Copying and pasting a list of email addresses
Importing from another platform like Gmail, Outlook, LinkedIn, or Yahoo!
Click the Add Contacts button in the top right: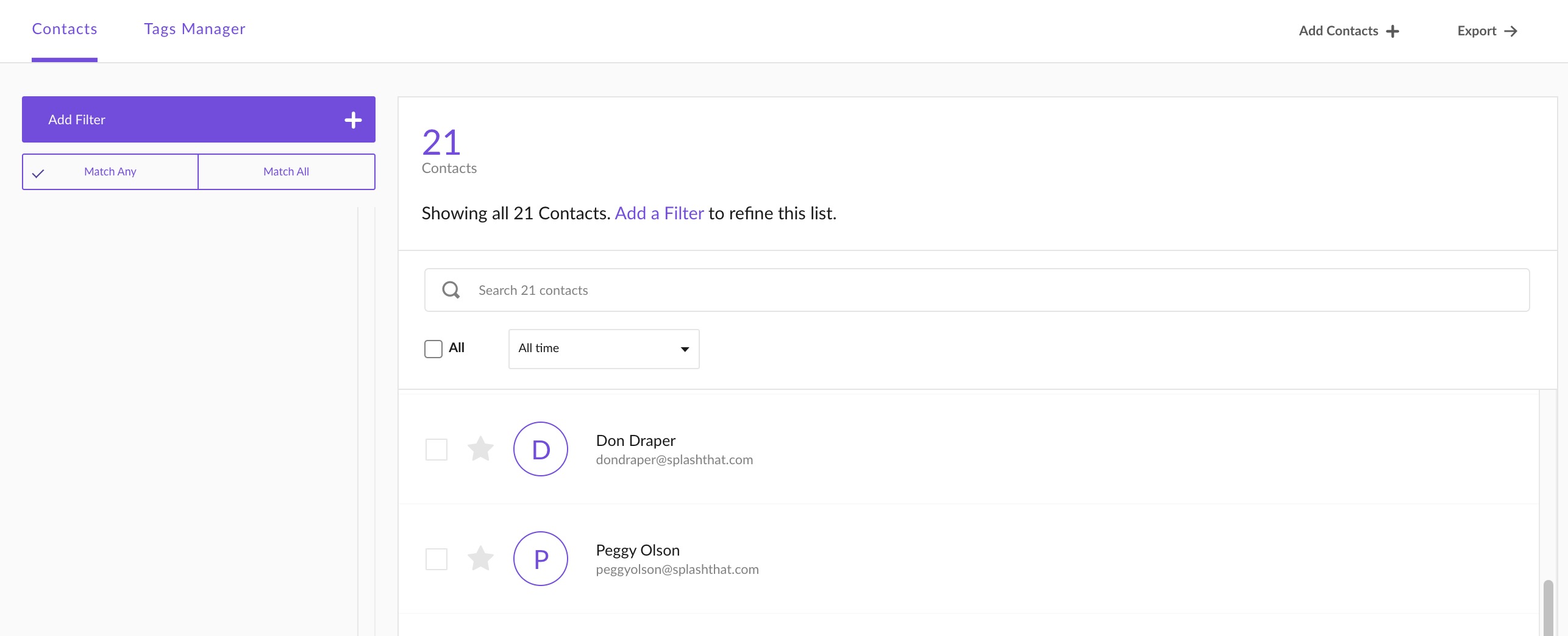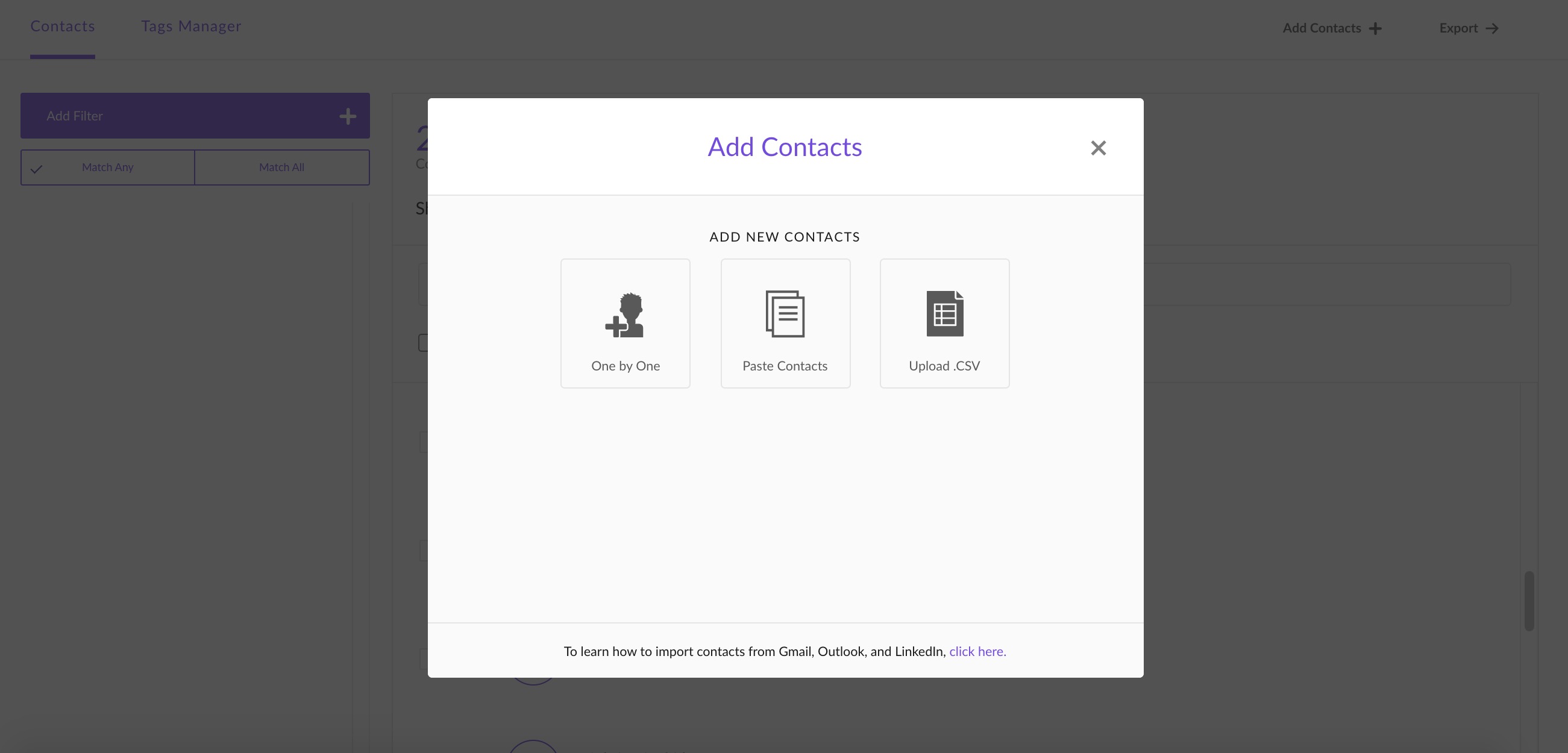 Choose the option you want to use and follow the on-screen instructions.