[Element Name] doesn't have a responsive font size. Follow
Font size units should be REM. If you used Pixels, mobile styles should have been modified.
The REM unit is better for mobile optimizations. If Pixels are used for font sizing, it will give your text a fixed size; this will always fail when validating your theme.
Solution:
When you're looking at the element in your layout panel, select Font and simply change your font size unit to REM. Depending on the value you set the font size, it may get smaller or larger.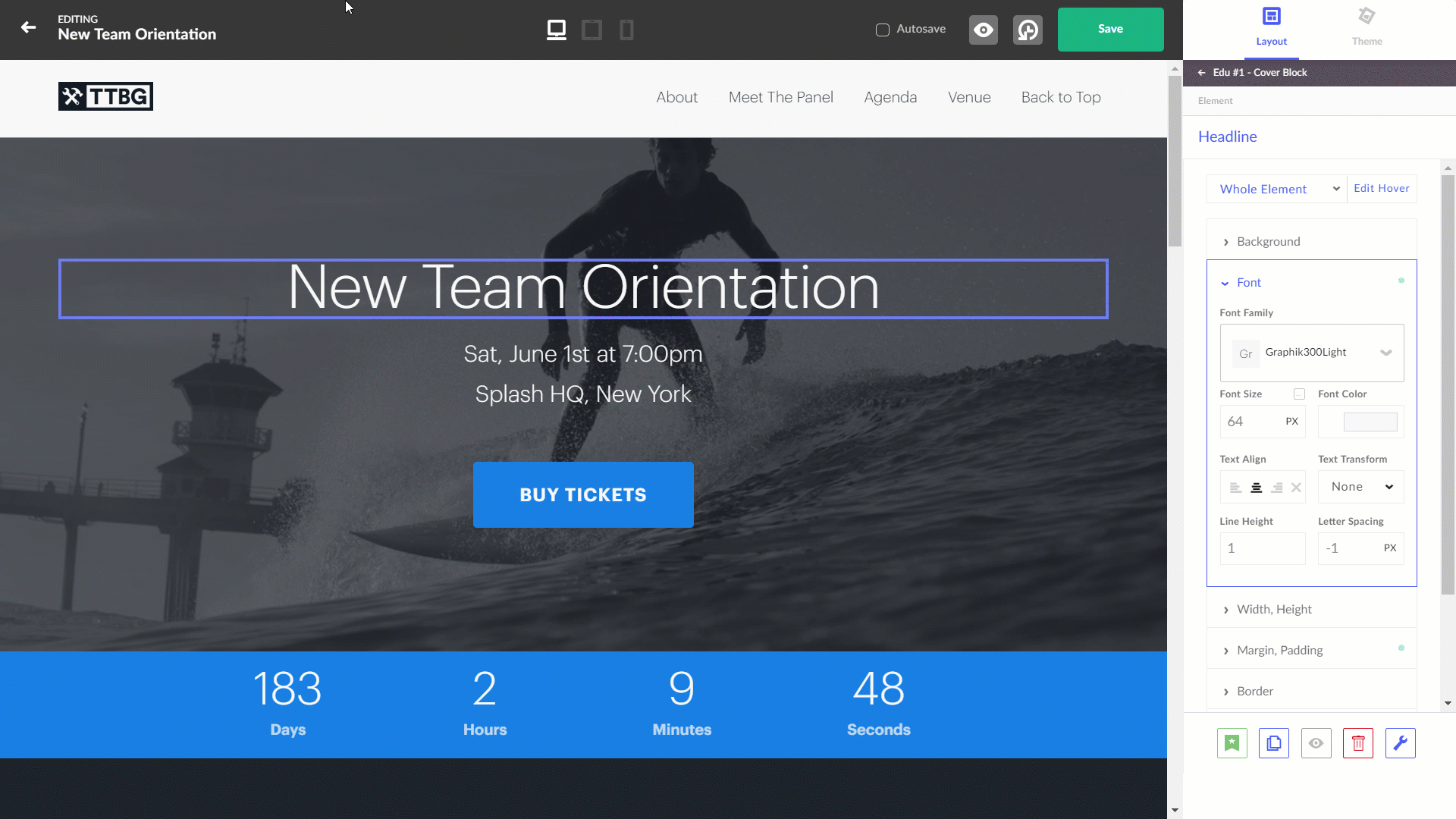 Be sure to change it accordingly to make it consistent with the rest of your page's content. Below is a Pixel to REM conversion chart for your convenience.
| | |
| --- | --- |
| 10px | 0.625rem |
| 11px | 0.6875rem |
| 12px | 0.75rem |
| 13px | 0.8125rem |
| 14px | 0.875rem |
| 15px | 0.9375rem |
| 16px | 1rem |
| 17px | 1.0625rem |
| 18px | 1.125rem |
| 19px | 1.1875rem |
| 20px | 1.25rem |
| 21px | 1.3125rem |
| 22px | 1.375rem |
| 23px | 1.4375rem |
| 24px | 1.5rem |
| 25px | 1.5625rem |
| 26px | 1.625rem |
| 27px | 1.6875rem |
| 28px | 1.75rem |
| 29px | 1.8125rem |
| 30px | 1.875rem |
| 31px | 1.9375rem |
| 32px | 2rem |
| 33px | 2.0625rem |
| 34px | 2.125rem |
| 35px | 2.1875rem |
| 36px | 2.25rem |
| 37px | 2.3125rem |
| 38px | 2.375rem |
| 39px | 2.4375rem |
| 40px | 2.5rem |
| 41px | 2.5625rem |
| 42px | 2.625rem |
| 43px | 2.6875rem |
| 44px | 2.75rem |
| 45px | 2.8125rem |
| 46px | 2.875rem |
| 47px | 2.9375rem |
| 48px | 3rem |
| 49px | 3.0625rem |
| 50px | 3.125rem |
| 51px | 3.1875rem |
| 52px | 3.25rem |
| 53px | 3.3125rem |
| 54px | 3.375rem |
| 55px | 3.4375rem |
| 56px | 3.5rem |
| 57px | 3.5625rem |
| 58px | 3.625rem |
| 59px | 3.6875rem |
| 60px | 3.75rem |
| 61px | 3.8125rem |
| 62px | 3.875rem |
| 63px | 3.9375rem |
| 64px | 4rem |