How do I add confirmed attendees? Follow
Already know who's coming to the event and just need to add them to the confirmed list for check-in? Easy.
1. Head to the Guests tab on your page's editing toolbar.
2. Click on the purple Add Guests button to get started.

3. Add your guests through any of the below options.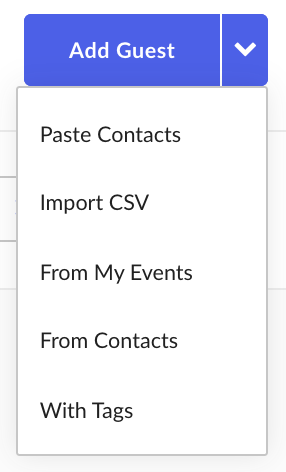 3. Once you've added the guests, change their status to Attending, and choose whether to send them a confirmation email.
One by One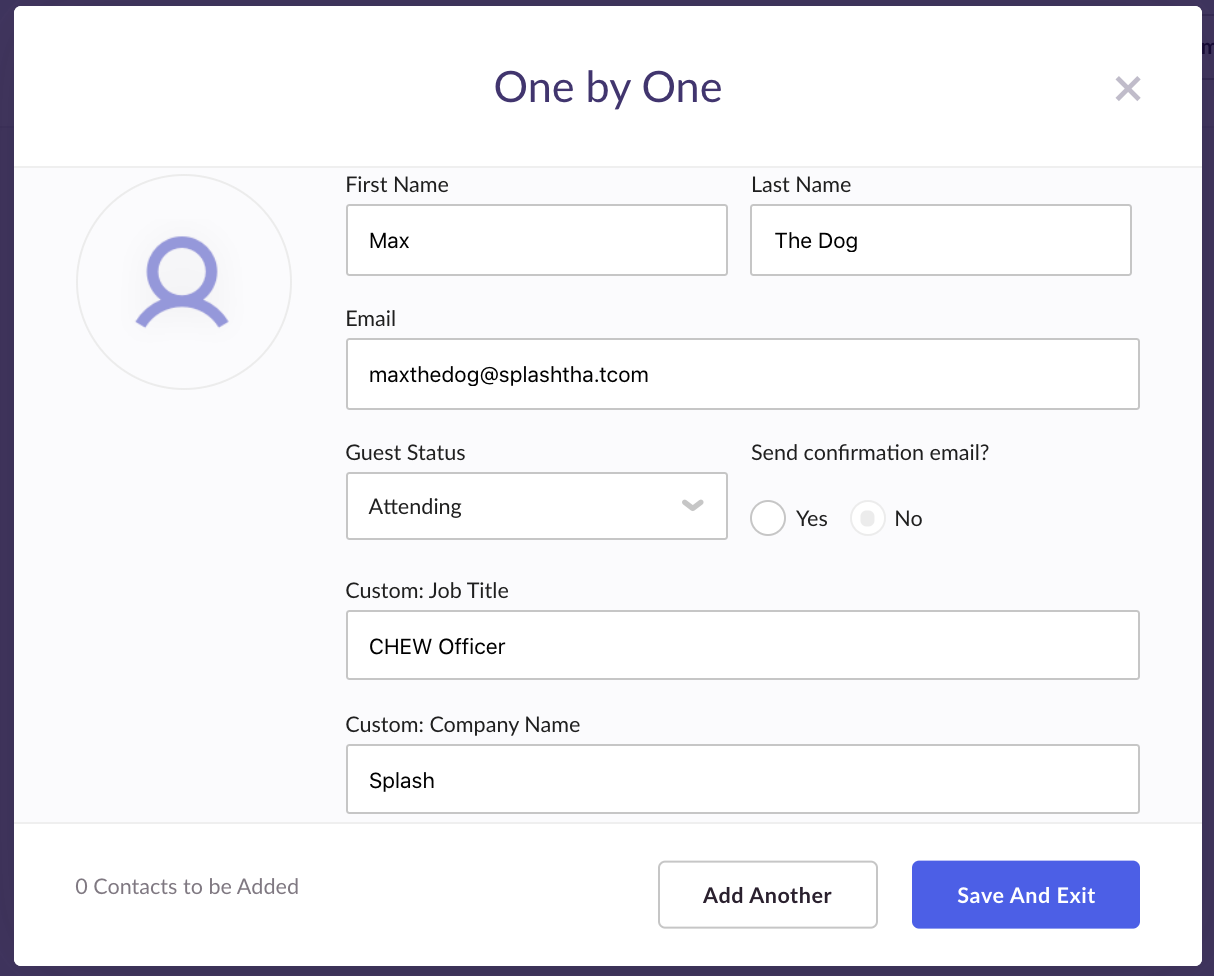 Upload .CSV File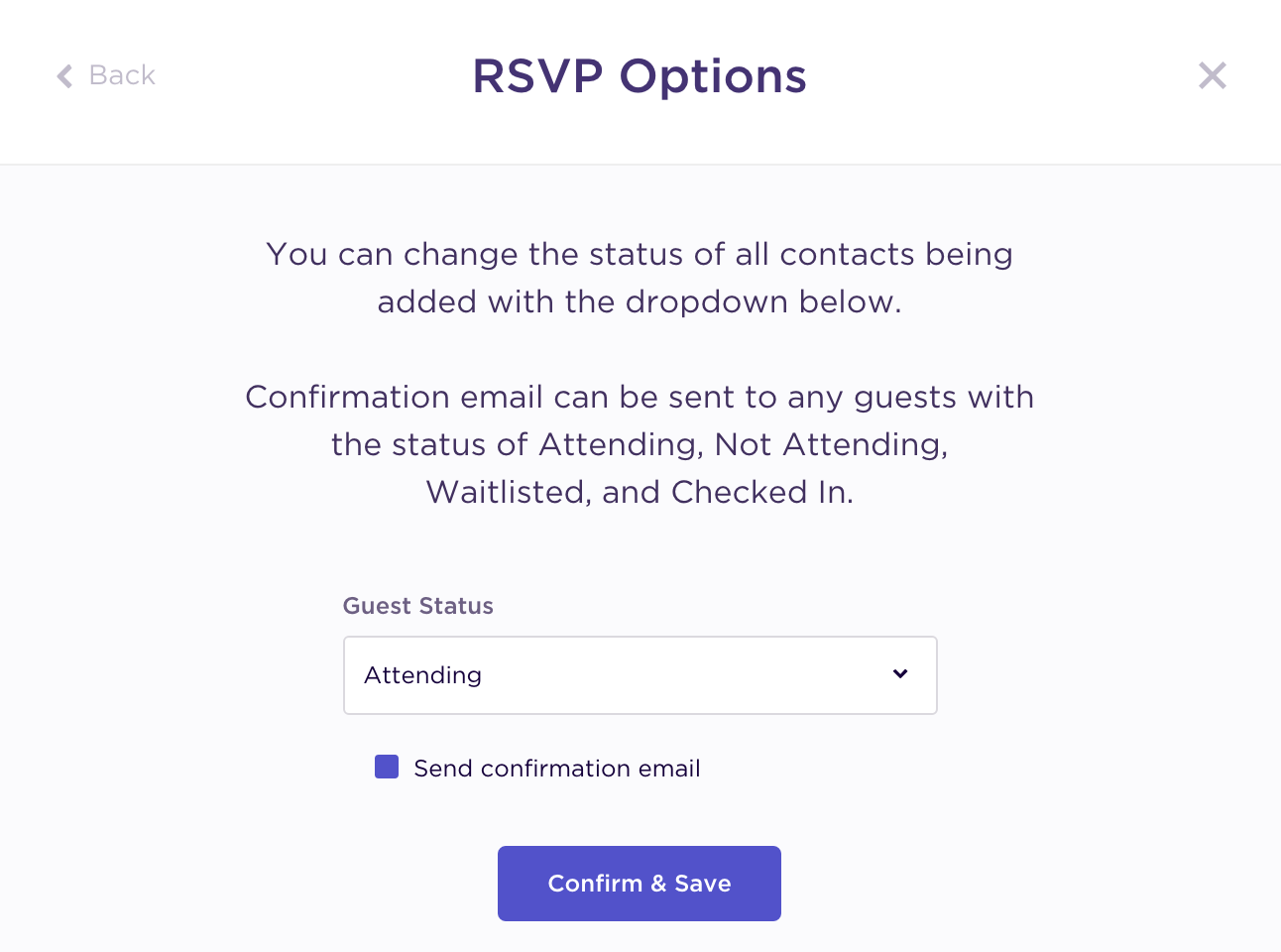 4. Then click Continue to review your additions.
5. Click Organize Contacts to save these guests as a List you can reach out to later (recommended!), or Save & Exit.
Pro tips:
Each guest must have a valid email address to be added to your event. This allows you to send confirmation emails, use email Quick Lists, and create invite lists for future events.
Splash automatically removes duplicate email addresses from your guest imports to keep your contacts clean and up to date.
In a pinch? If you need to just make sure a name is on the list but don't have an email, you can use a workaround option by adding a unique variation of an address for each guest, e.g. maxthedog+1@splashthat.com, maxthedog+2@splashthat.com. Note: if you use the same address more than once, contact info for those guests will become linked!
Avoid using an existing (or your own) email address to keep your Contacts manager updated with correct information.