How do I auto-populate the RSVP form for my guests?
All email invitations you send through Splash have a default setting to auto-populate the RSVP form with First Name, Last Name, and Email Address.

When a guest clicks on the RSVP button from your email and heads to the Splash page to RSVP, their information will be pre-populated.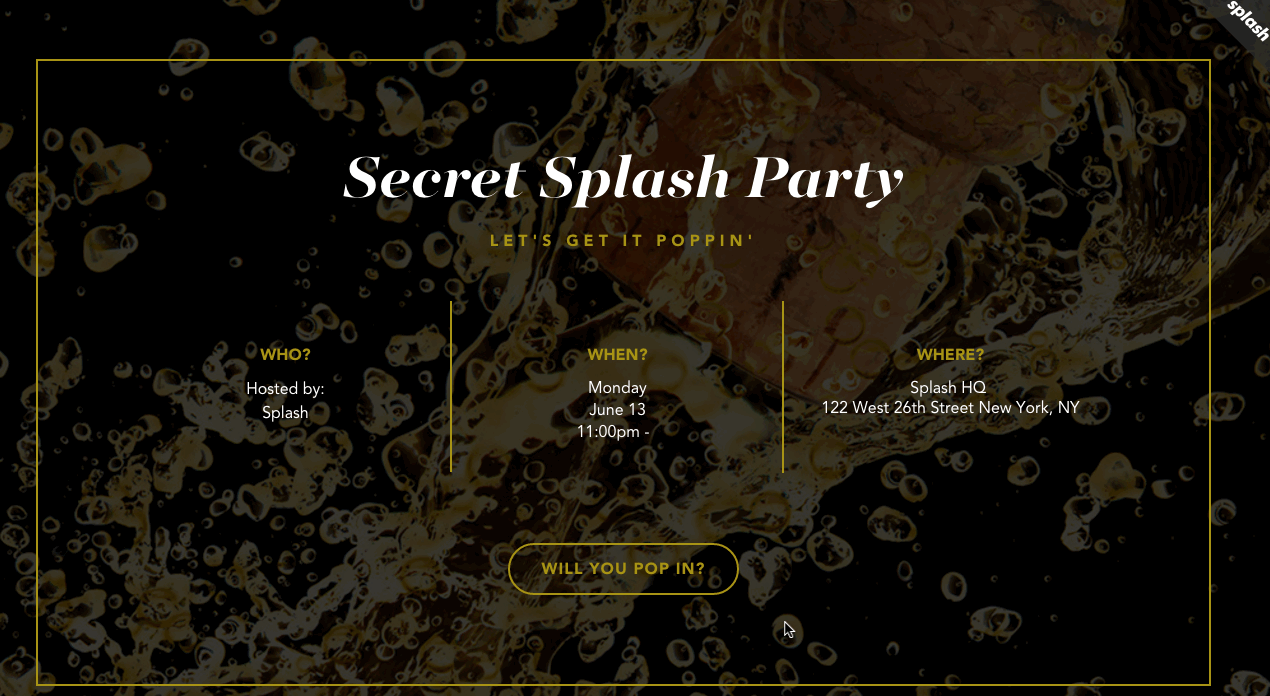 If you're interested in auto-populating additional fields of the RSVP form, this is possible within our Enterprise packages.
If you'd like to turn off the auto-populate feature, check out the steps here.