How do I tag contacts in bulk? Follow
Contact tagging is essential for all event planners to manage their guests. Luckily, we've made it easy to add these tags to multiple contacts at once to maintain consistency throughout all of your events. 
1. There are two different ways to target the contacts you'd like to tag:
By selecting all within a group
Selecting one-by-one
2. Once you've successfully selected the contacts you want to tag, you'll see a "More Options" button in the action bar that pops up above. Select the Add Tag option.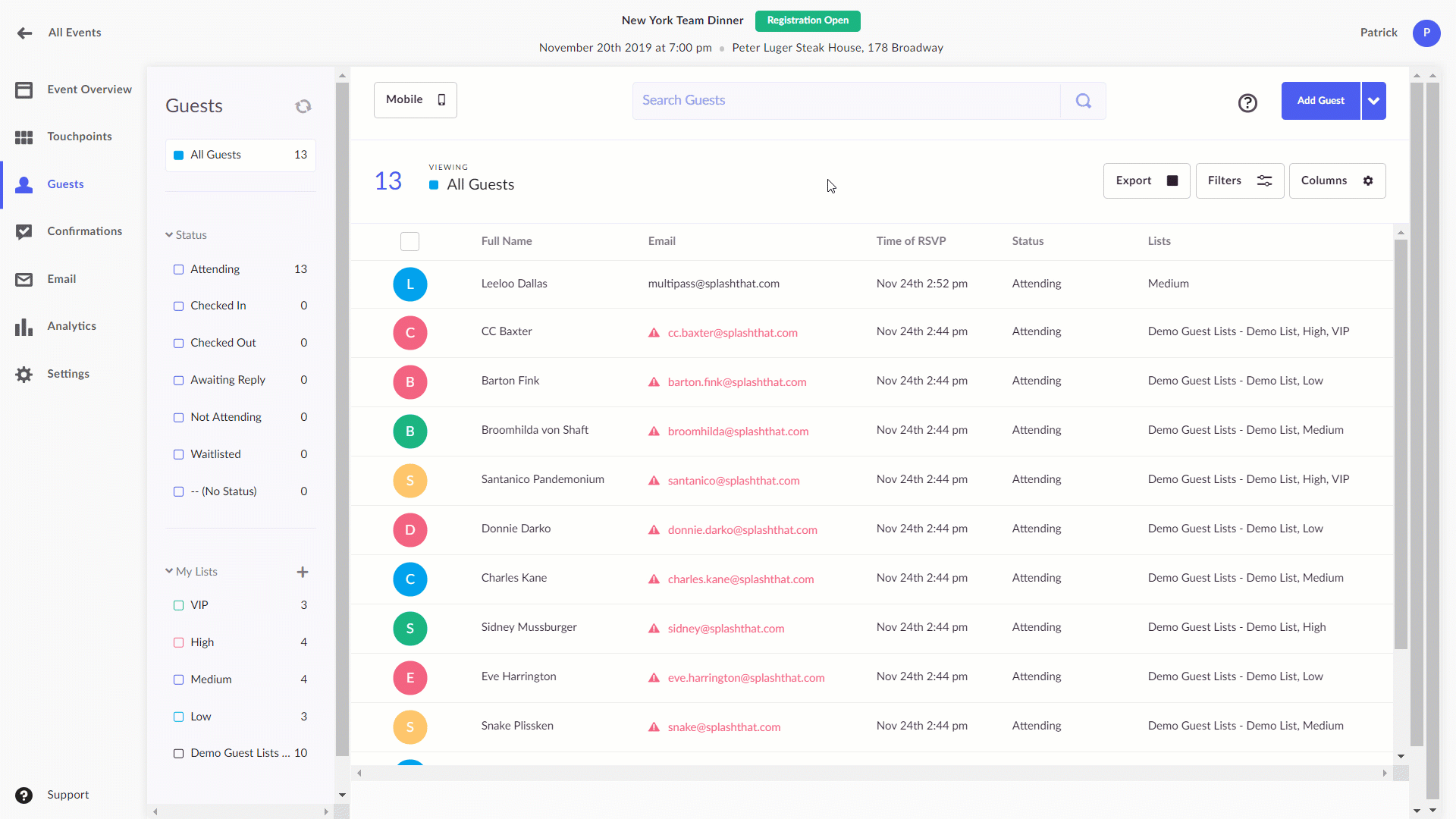 3. In the pop-up that opens, type in your desired tag name and hit Enter when finished. You will be able to continue adding tags after.
4. Click Save and Exit, and all of these tags will be added to your selected contacts.