How do I delete guests from an RSVP event?
If you need to remove guests from your invite or confirmed RSVP list, follow the below steps:
1. Head to the Guests tab on your page's editing toolbar.
2. Search or filter to find the guest you're looking for.
3. Hover over the guest's name and select the checkbox that appears. 
4. In the top bar that appears, click the More Actions button.
5. From the dropdown menu, select Remove From Event and confirm the deletion. Be Careful! You can't undo this action.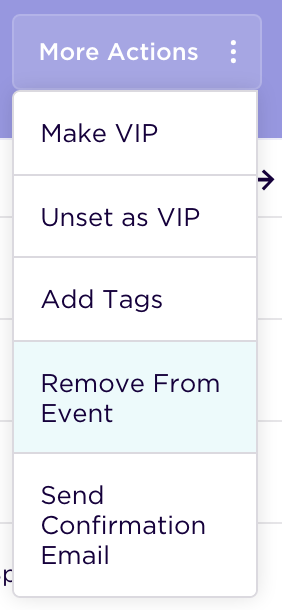 Pro tip: If someone RSVP'd who is no longer allowed to attend, you can also send them an email and changing his or her status to "No Status" to preserve their contact information. You can invite them to the next open event!