How do I add contacts to a list I've already created? Follow
Ok, so you've got this killer list and you need to expand it with more contacts? No problem. Head to the Guests tab of your event and click the list you want to work with.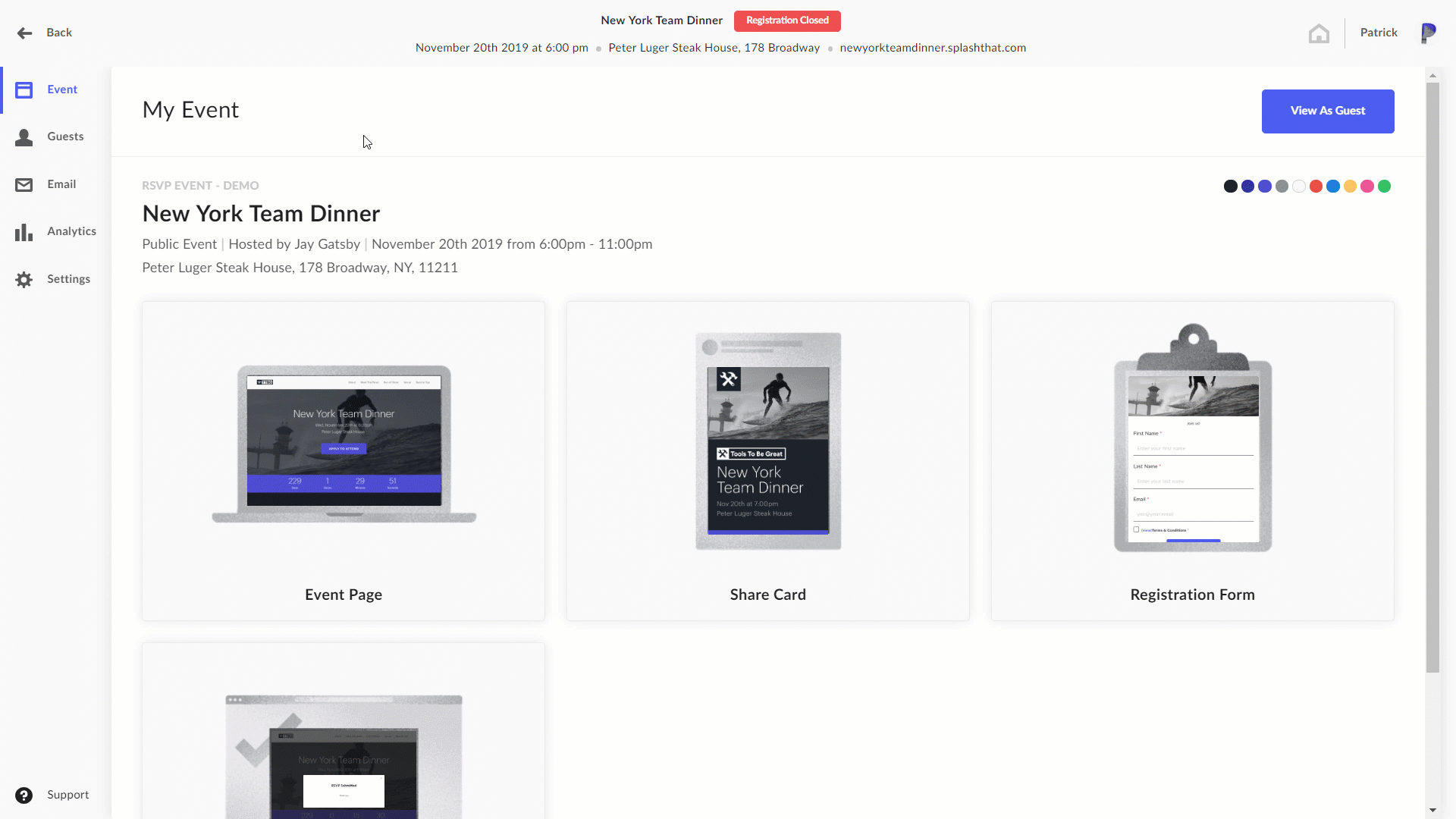 Once you're within your list, click "ADD GUEST" in the top right-hand corner. From there, you can determine which source (.CSV, Gmail, etc .) to add from.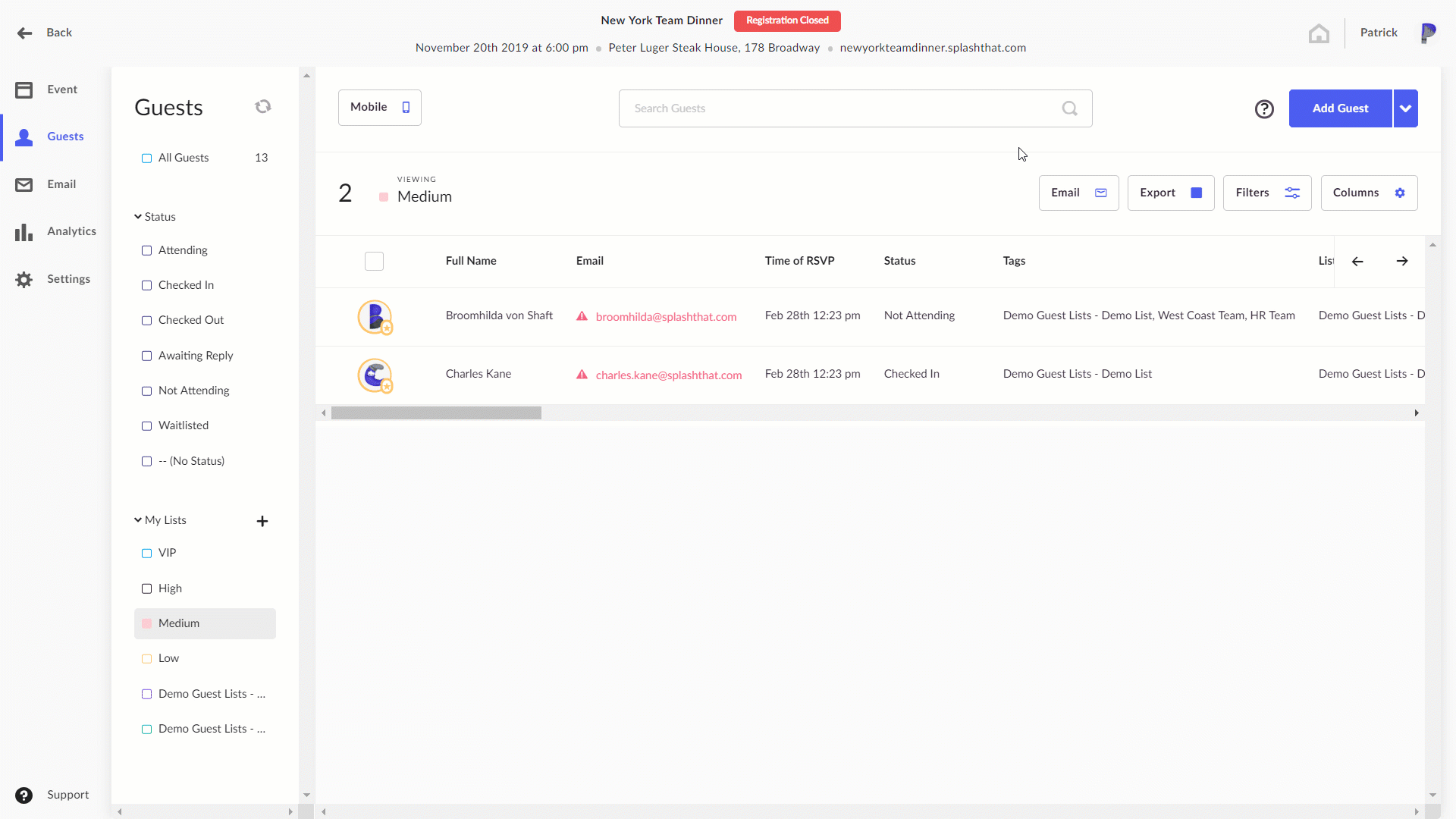 Just remember to hit Save and Exit, and watch your list expand.