I'm sending out a Save the Date, but my page isn't ready! How do I remove all hyperlinks from my email? Follow
If you're not ready to collect RSVPs or sell tickets yet, we recommend hiding your RSVP button on your Splash page but still driving to the site to spark audience engagement.
Spent too much time on GIPHY and didn't finish designing your page? If that email deadline is staring you in the face, you can still send out a Save the Date email without actually linking to your site.
1. Remove Calendar Attachment
Turn off the calendar attachment, as the description usually includes a link to your site.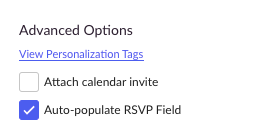 2. Remove Hyperlinks
If you're using our Save the Date template, there are two elements where hyperlinks need to be removed:
Main image
Direct hyperlink under "For updates, photos and more"
Check out the GIF showing how to edit and remove these elements.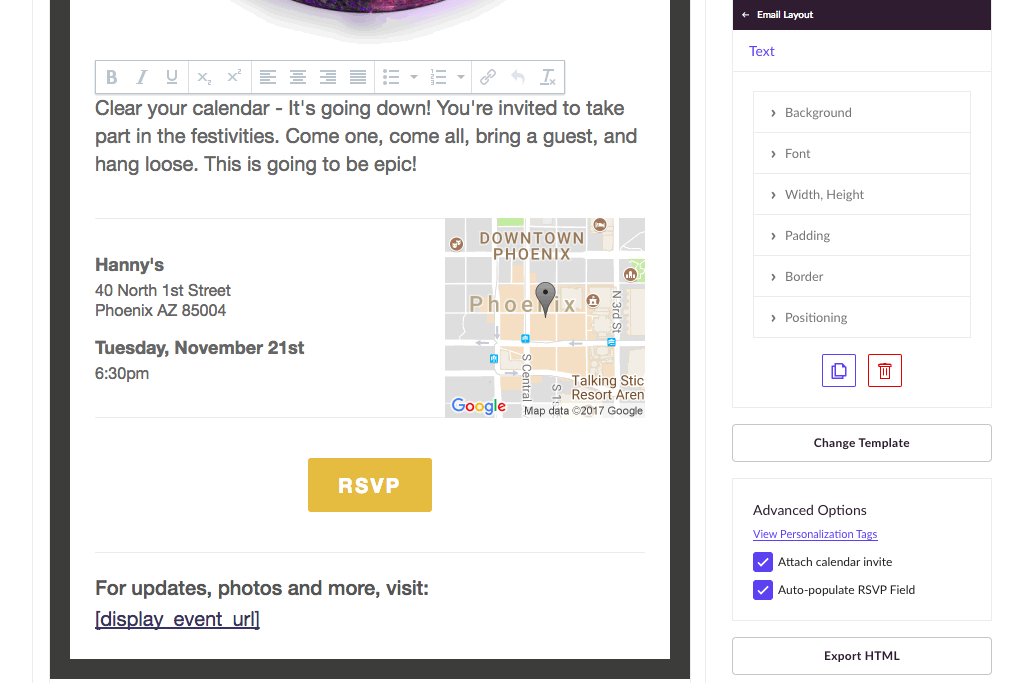 Heads up! The required Unsubscribe link in your emails will direct to a separate Splash Unsubscribe page that will only display the title of the event.