How do I edit or update a contact's information? Follow
Every contact you collect in Splash comes with a history of interactions.
History: Here you can see when the contact was added, events the contact has attended, the emails they've received and more.
More Info: This contains all the different questions the contact has answered, whether it be an RSVP or a Ticketed event.
Have some information about a Contact that needs updating? Let's go through how to edit a pre-existing contact.
First, from the Contacts Manager, click on the contact you want to modify.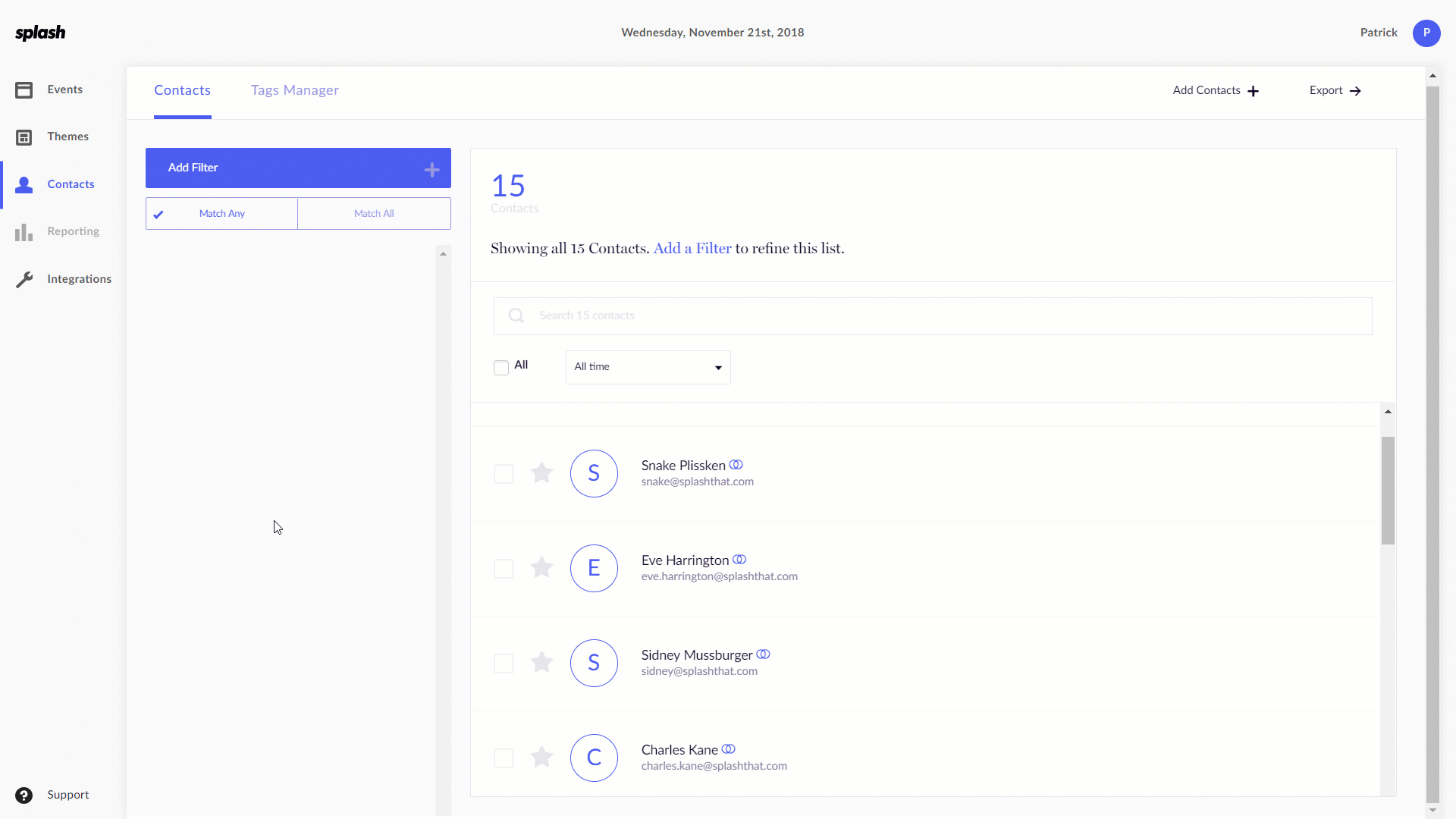 From here, we can edit and update all vital information about this contact.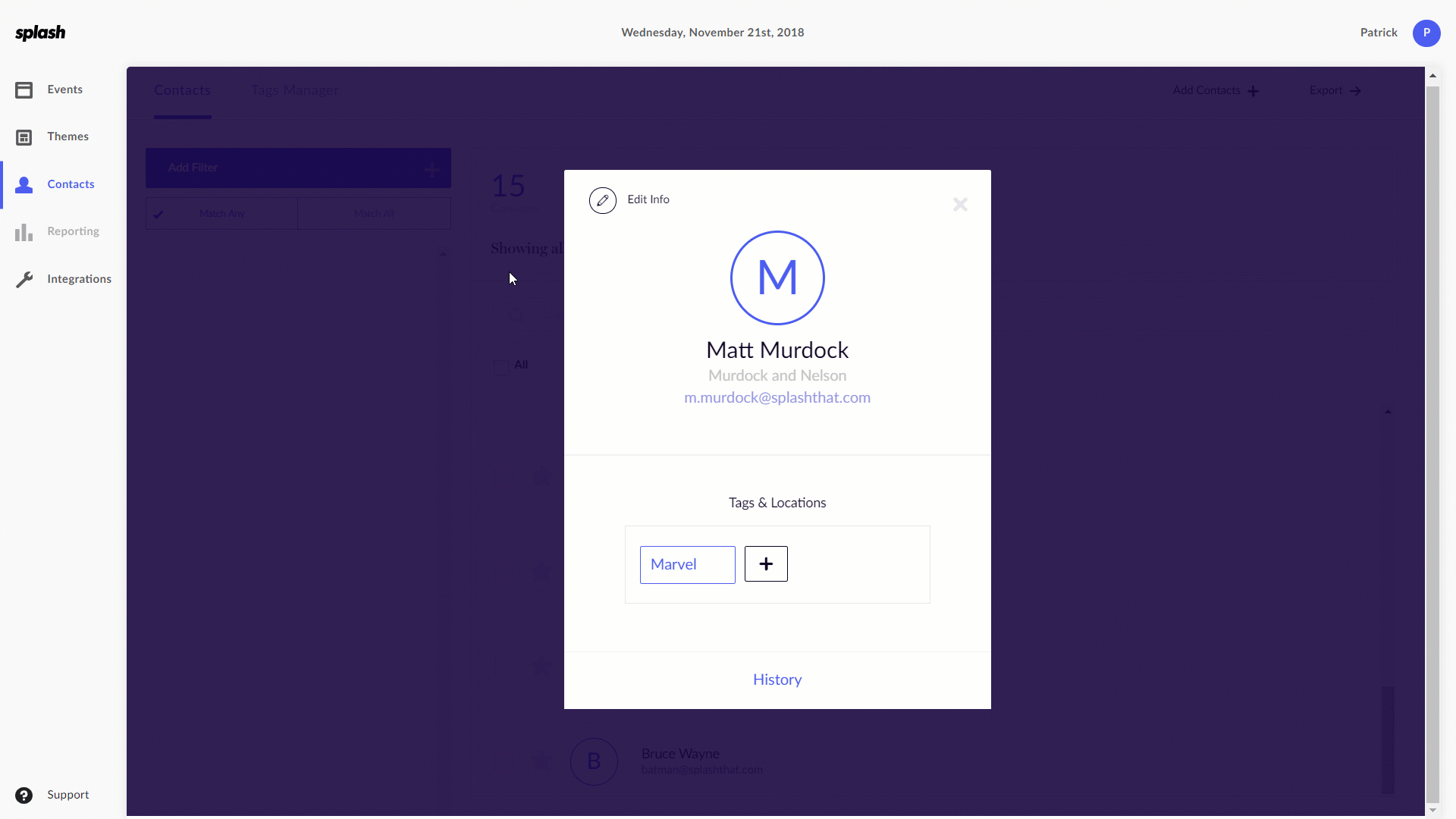 Remember to click Save!
Note: If a contact is labeled as shared, then it is currently "owned" by another team member and cannot be edited from your account. Shared contacts were originally added from another event, so the event owner on the original event will have the ability to edit the contact. Check out the contact's history to determine the first event the contact was associated with.

If you're looking to edit contacts from your organization and are not sure who the contact owner might be, reach out to our team and we'll be happy to look into it!