How do I edit or update a contact's information?
Viewing and Editing a Contact's History from Splash on Vimeo.
Have some information about a Contact that needs updating? Let's go through quickly how to edit a pre-existing contact.
First, from the Contacts Manager, click into the Contact you want to modify.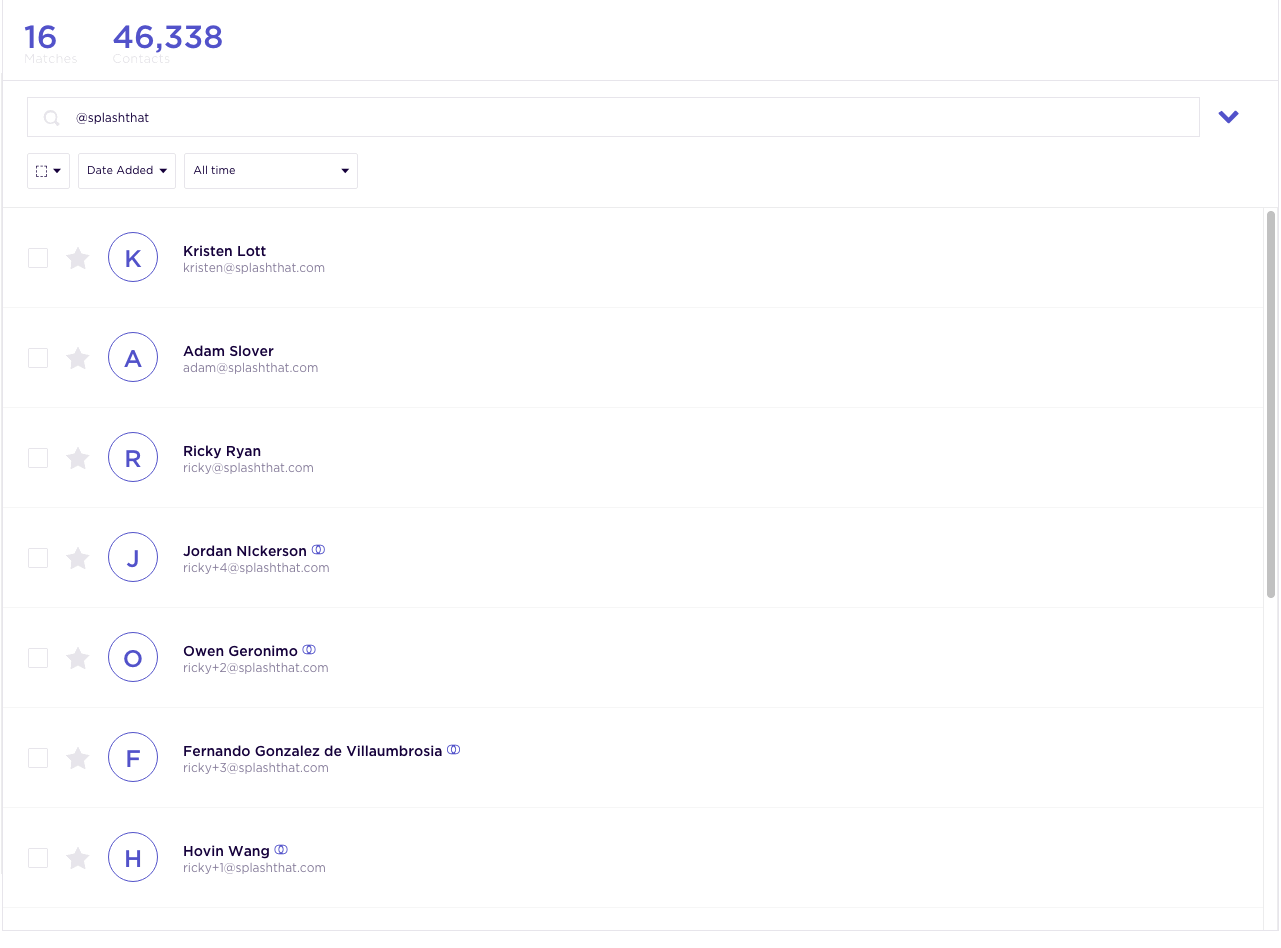 From here we can add and edit all vital information about this contact.  You can also view your contact's history: created, invited, events attended, and more.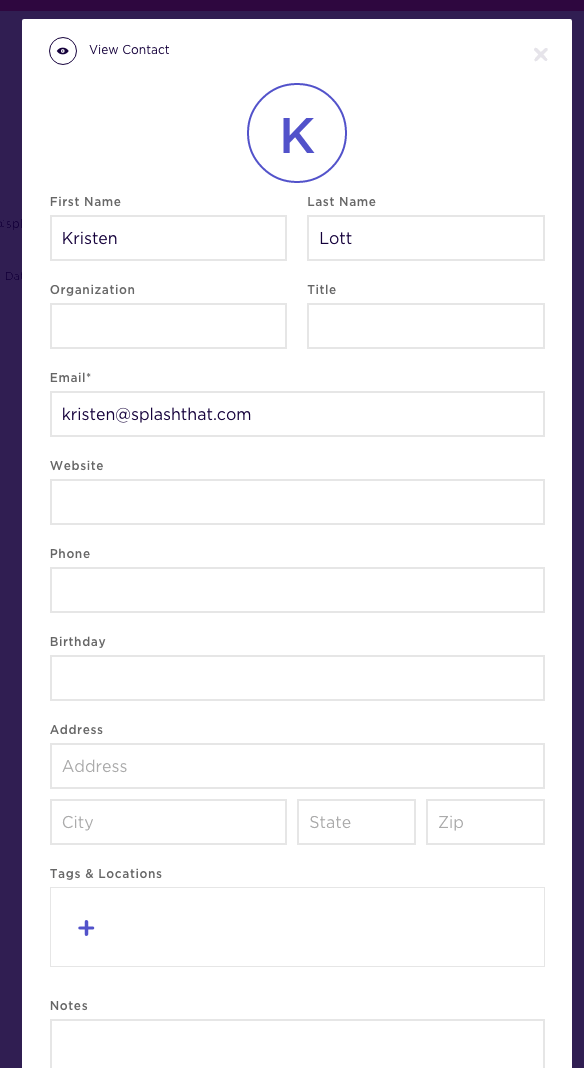 Remember to select save!