How do I add a calendar invitation to my emails?
When designing your email, check out the Advanced Options section below the right-side Layout panel. Here, you can choose to attach a calendar invite (.ICS file) with your email. This will automatically pull the details of your event--time, place, event description--into an easy invite for your guests.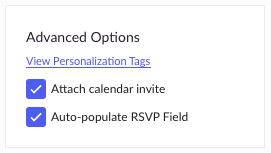 In the final Review step of sending out your email, you'll also see an option to add or remove the calendar invite to your email.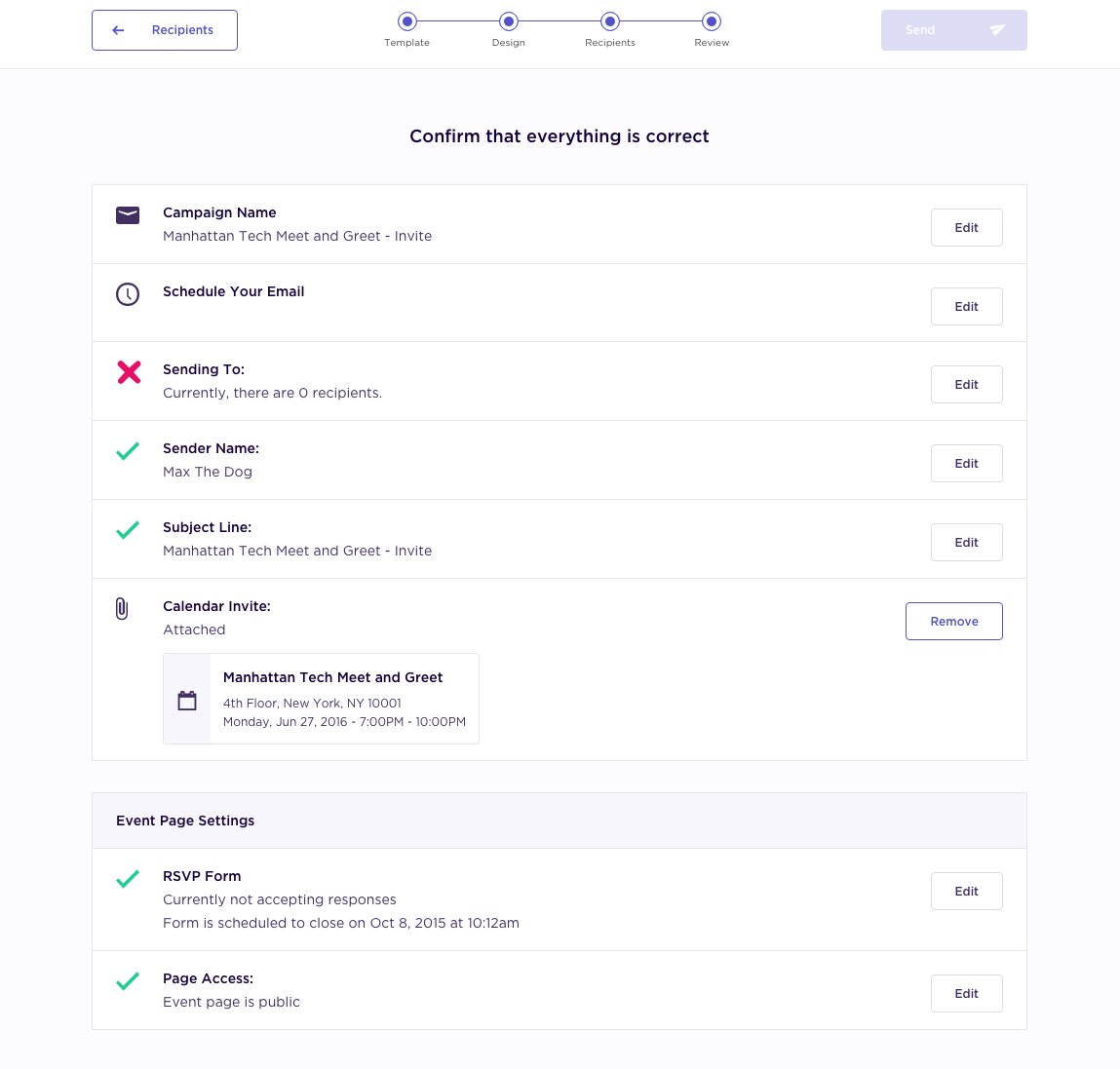 Just look out for a red warning banner in case you've changed your Event Settings lately. You wouldn't want to send out an invitation for the wrong date!