Where do I find my contacts? Follow
The Contacts Manager centralizes guest information collected across all of your events.
To view this information, navigate to the Contacts tab in your top-level navigation.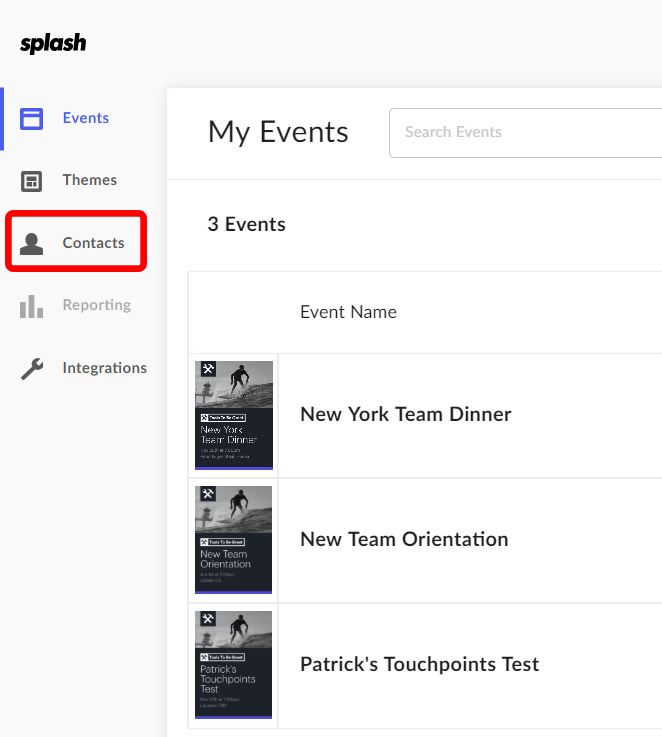 From here, you can use the search bar to locate a specific guest from one of your events.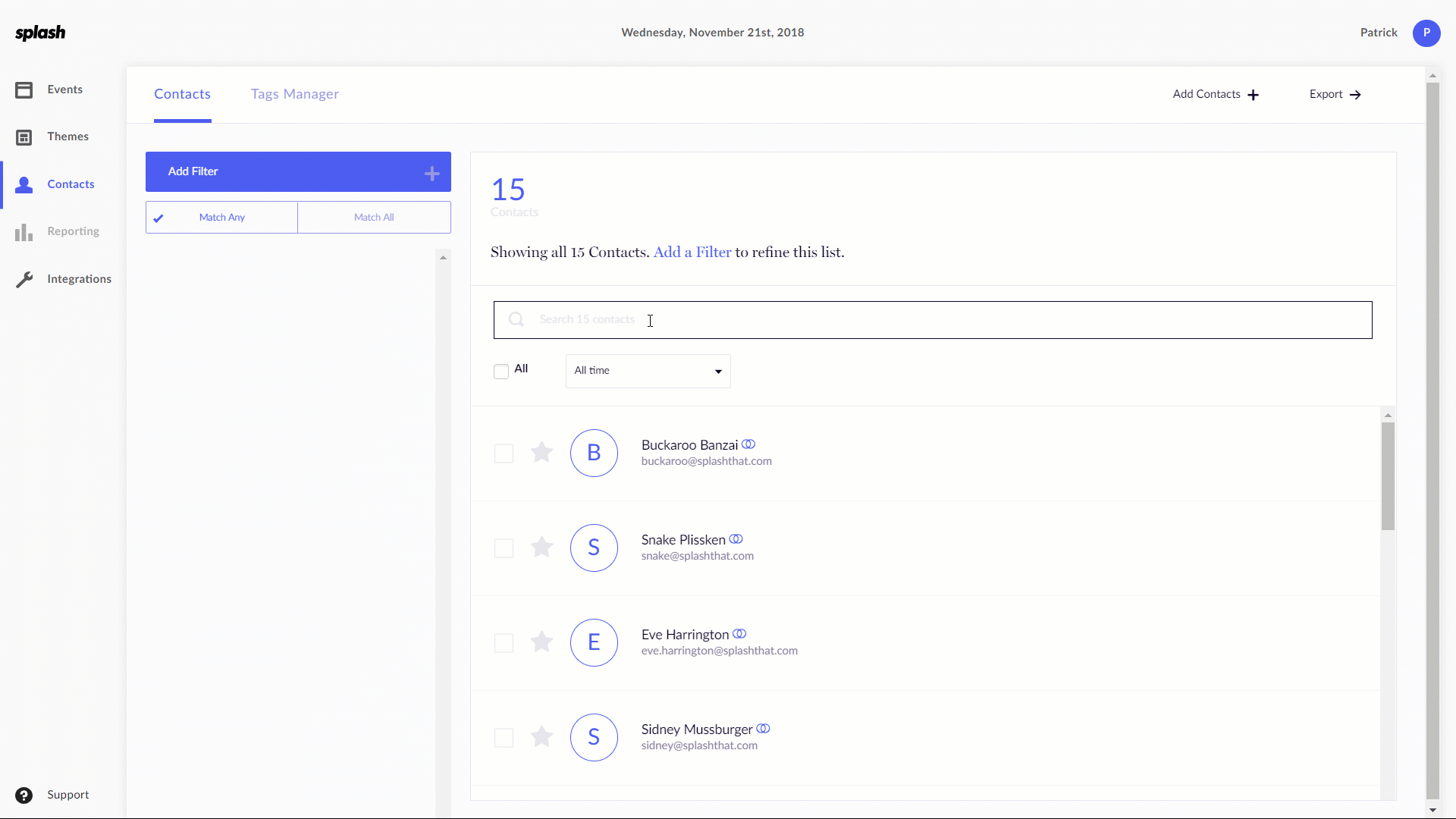 If you want to segment a specific group of contacts, use filters to sort contacts by email statuses (Activity), registration form responses (Custom Questions), events, or tags.
Sorting by Custom Questions will reveal the 15 most popular responses to the selected question. For registration form questions that require unique responses (ex: phone number), the 15 randomized responses will be listed.