How do I add recipients to my emails?
Contacts can be uploaded to recipient lists in multiple ways:
First, create your email and then follow the below steps to add recipients:
1. After you've completed your email design, click the purple Next button to add recipients. To add to an existing draft, click the Add More button from your email dashboard.
2. Once you've done this, the contacts manager will open. This shows you the different ways that you can add email recipients.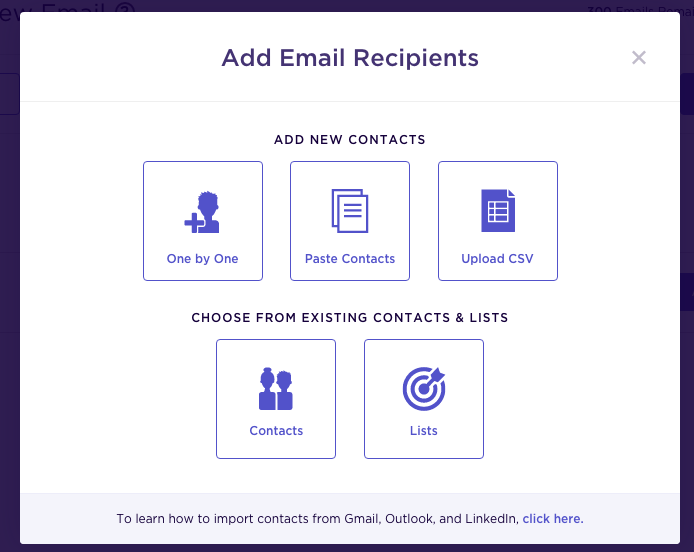 3. Upload your recipients however you like, and then click Continue to review your additions. Before your contacts are added, you'll be given the option to organize your contacts. This means that you can add your contacts to existing lists, add your contacts to a new list, or add tags to your contacts (e.g. New York, vegetarian, Splash employee).
4. Clicking Save & Exit will add those guests to your list!