What's the difference between my Splash page and the invitation email? Follow
The Splash page is a beautifully designed landing page for you event to serve as a constant source of info and interaction with your guests. Guests can learn all about the details, see the schedule, and submit their RSVP.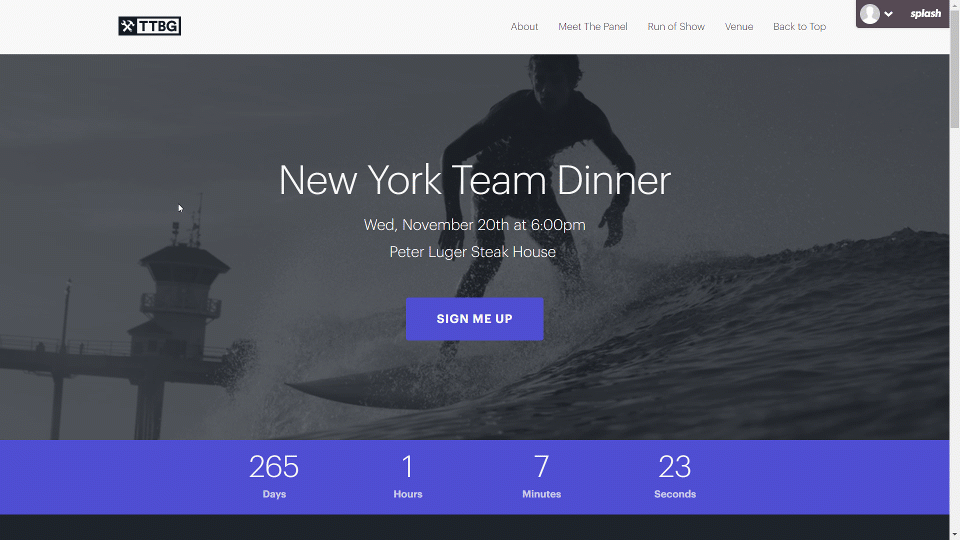 Email invitations on the other hand are how you let your guests know about your event, and share that carefully crafted page with them - and get them to submit that RSVP!