How do I edit the font in my email? Follow
To edit the styles of the elements in you email, just click the Text element in the layout panel. 
Click into any Text element in your Layout panel, and then click on the Font dropdown menu.

From there, you can edit font family, size, text, color, line height, and spacing.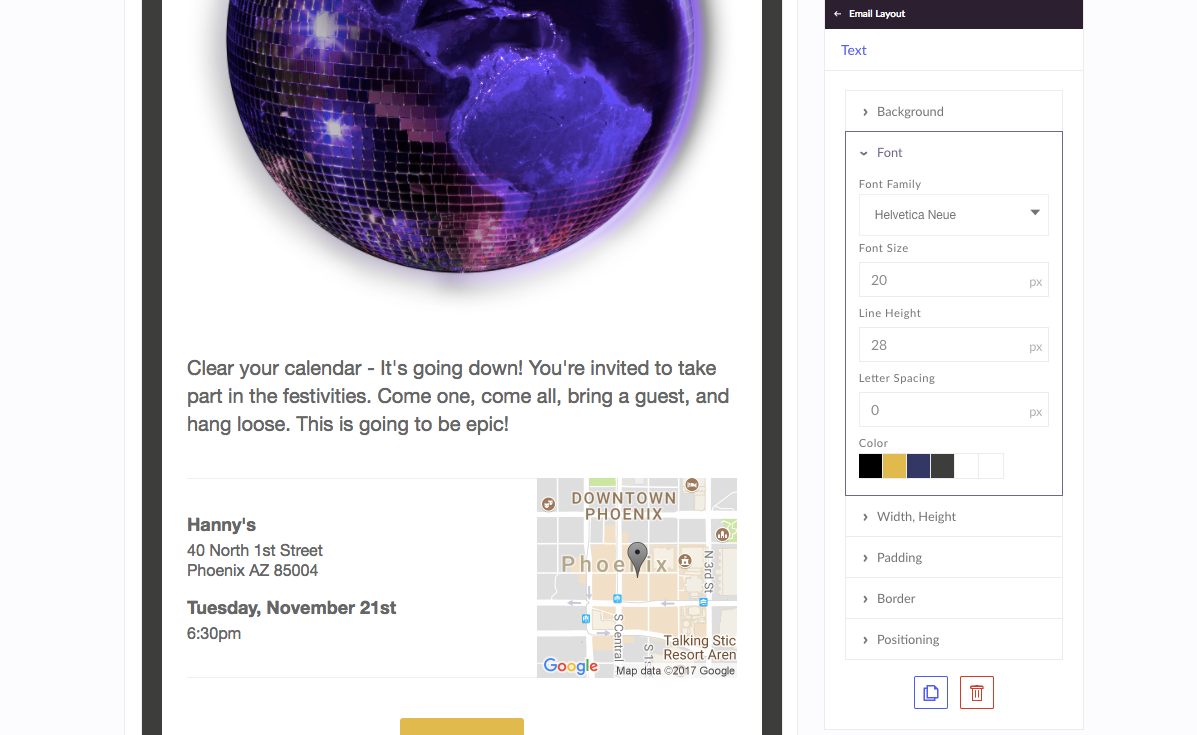 Having trouble finding a font color? Make sure it's added to your page's color set.