How do I turn on White Labeling for my event?
If you have an Enterprise license with our Splash for Business offering and want to activate White Labeling for you event, just head to the Settings tab on your page's right-hand toolbar.
From the Settings section, you will see the "White Label" dropdown underneath the Page Action settings. Click here to apply the feature to your page, and click Save!
If you don't see this option and are on an Enterprise team, please send us a note with your event's URL.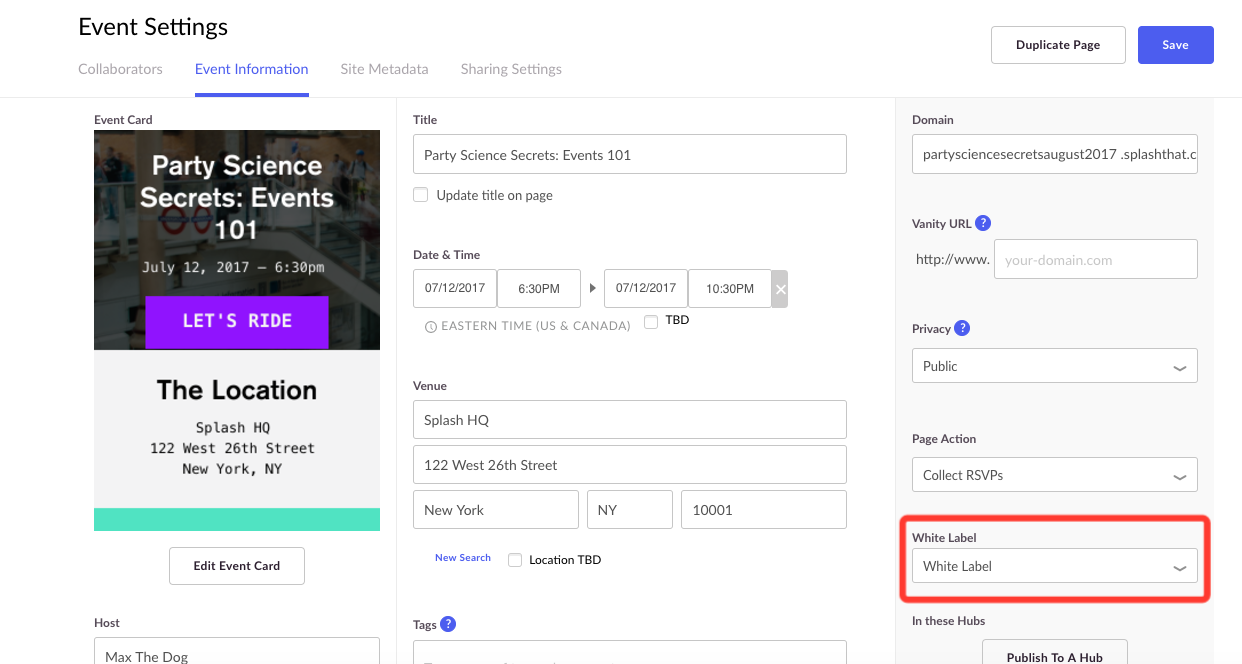 =