How do I navigate within the Layout tab? Follow
The Layout tab will show the full layout of your Splash page:


Page containers - Containers to hold all block content (e.g. Body, Big Container)


Blocks - Full-width sections containing groups of elements (e.g. Cover Block, Speaker Block)


Containers (Designer Pro only) - Wrappers to hold elements and allow for more styling customization (e.g. Content Container)


Elements - Individual components like titles, maps, and buttons. Click into any block to see the containing elements.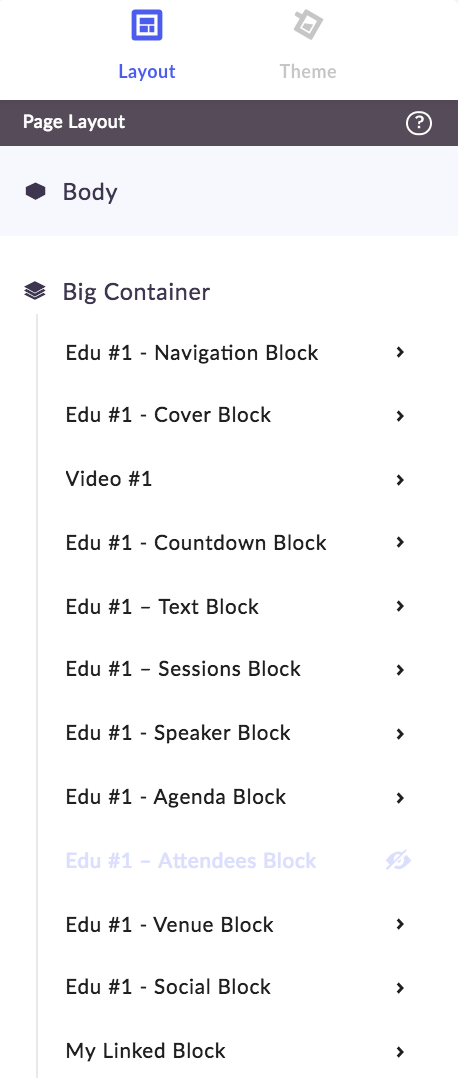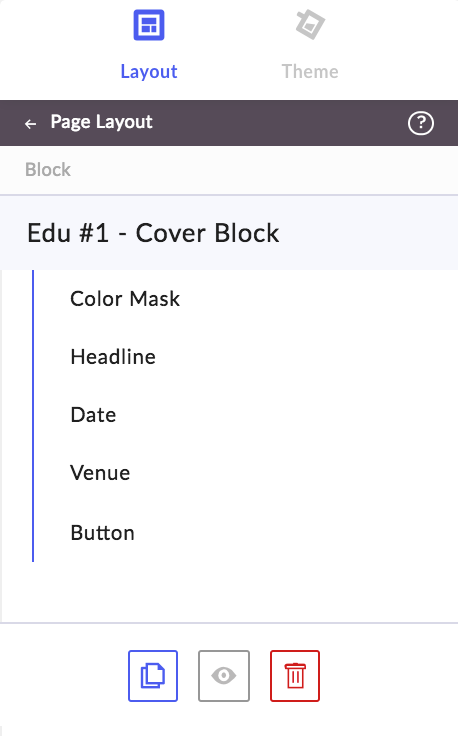 All of the design magic happens in the Layout tab.
A. Click into any block or element to customize the styles.
The Layout tab and styles menu will automatically open for a specific block or element. With Designer Pro, you'll also have access to containers.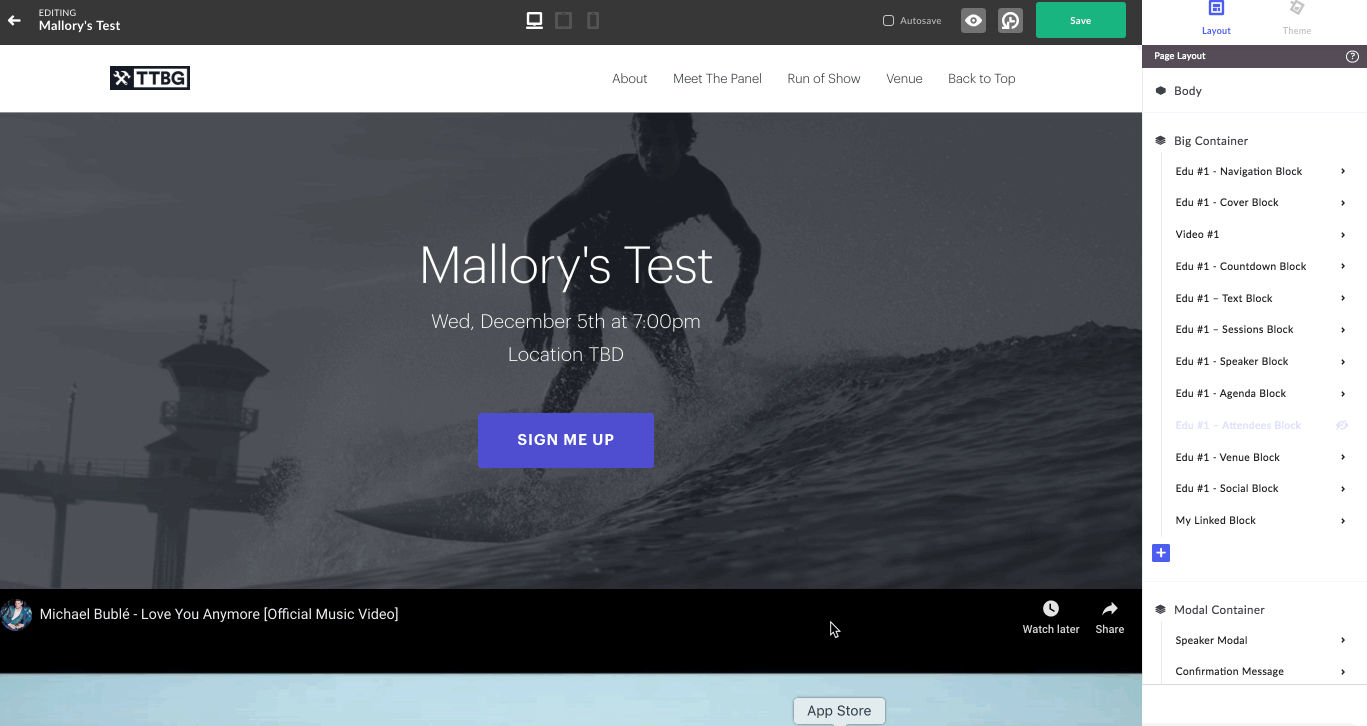 B. Or, navigate to the specific block or element by clicking further into the Layout tab. 
In Designer mode, you'll have access to Background, Font and Border styles. Clicking blue bar at the top of the Layout tab will take you back to the full layout view. Drag the blocks within the Layout tab to rearrange their placement on the page.
Learn more about how to customize the style of blocks.