How do I edit or delete recipients for my emails? Follow
Need to make changes to an existing recipient list for your email? No problem! If you're already in the 
Add Recipients section
, jump ahead to step 3. 
1. Go to the Email tab on your event's toolbar.
2. From the Email Dashboard, click your existing email draft. Click on the Recipients step.
3. Hover over the contact or list you want to remove and click the "x" icon that appears in that row.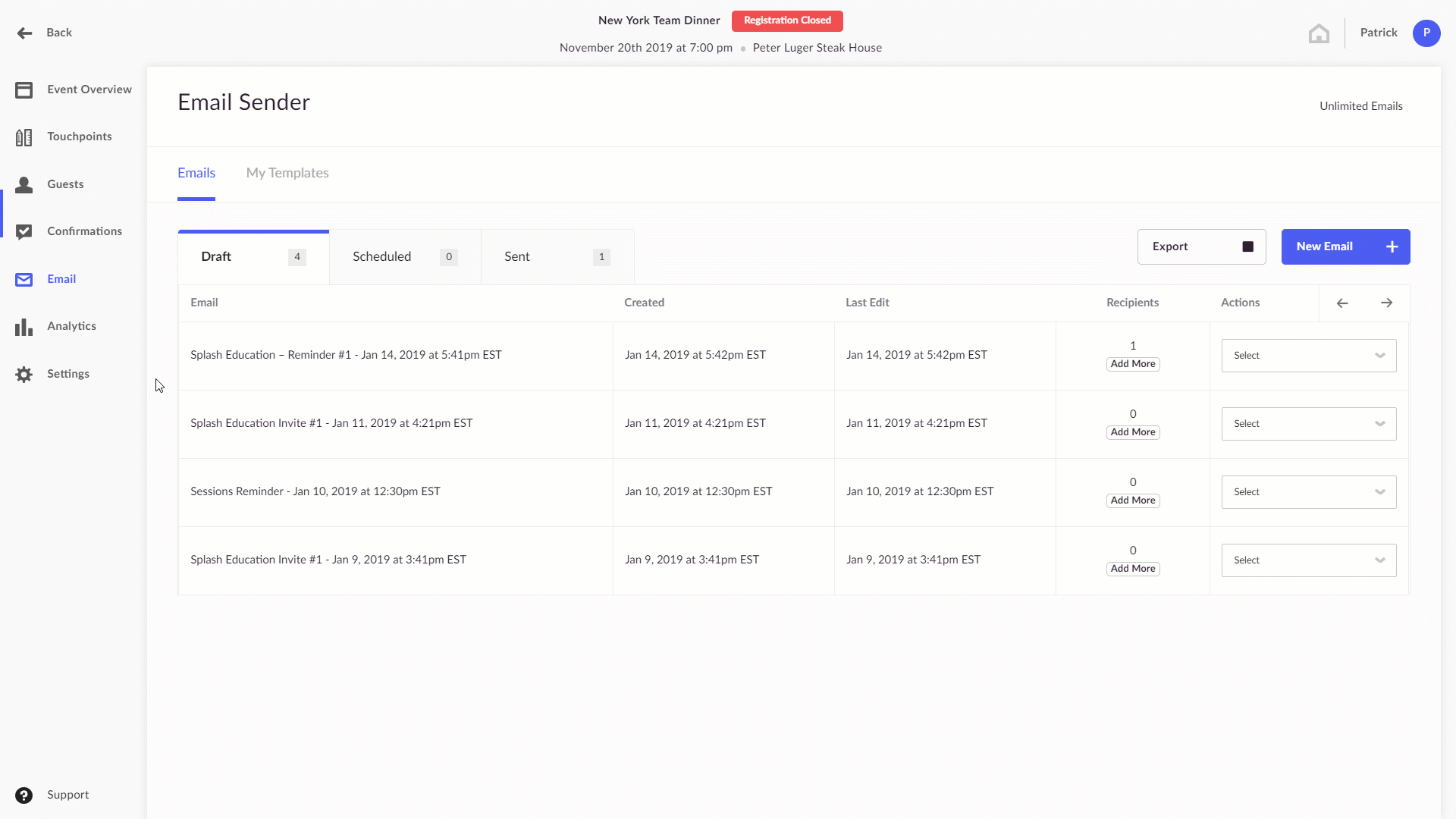 If you need to edit a contact's information, that can all be taken care of from the Guests Tab. Once there, click on the guest you need to update, and in the modal select Edit in the top right.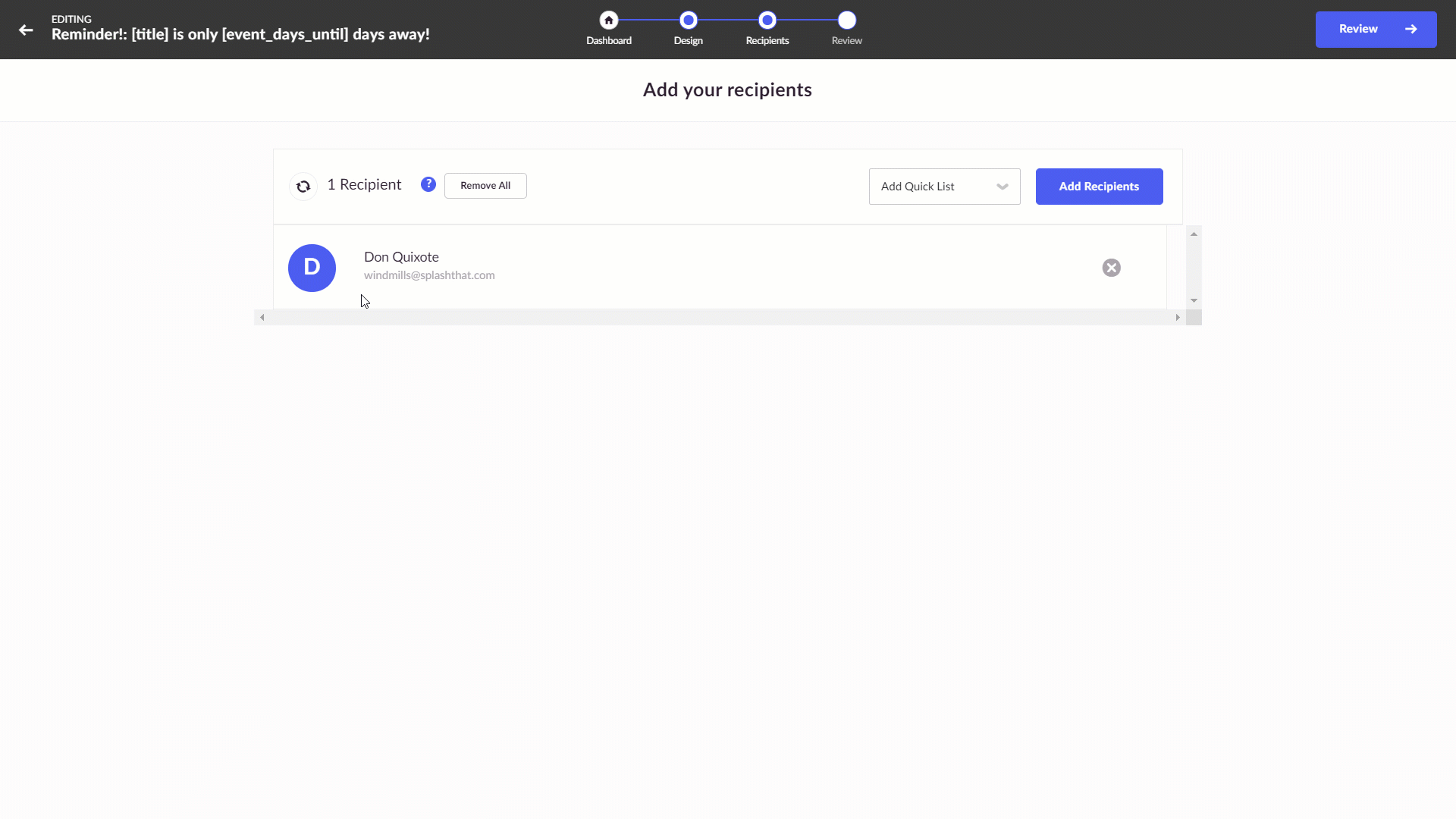 Make the desired changes and click Save.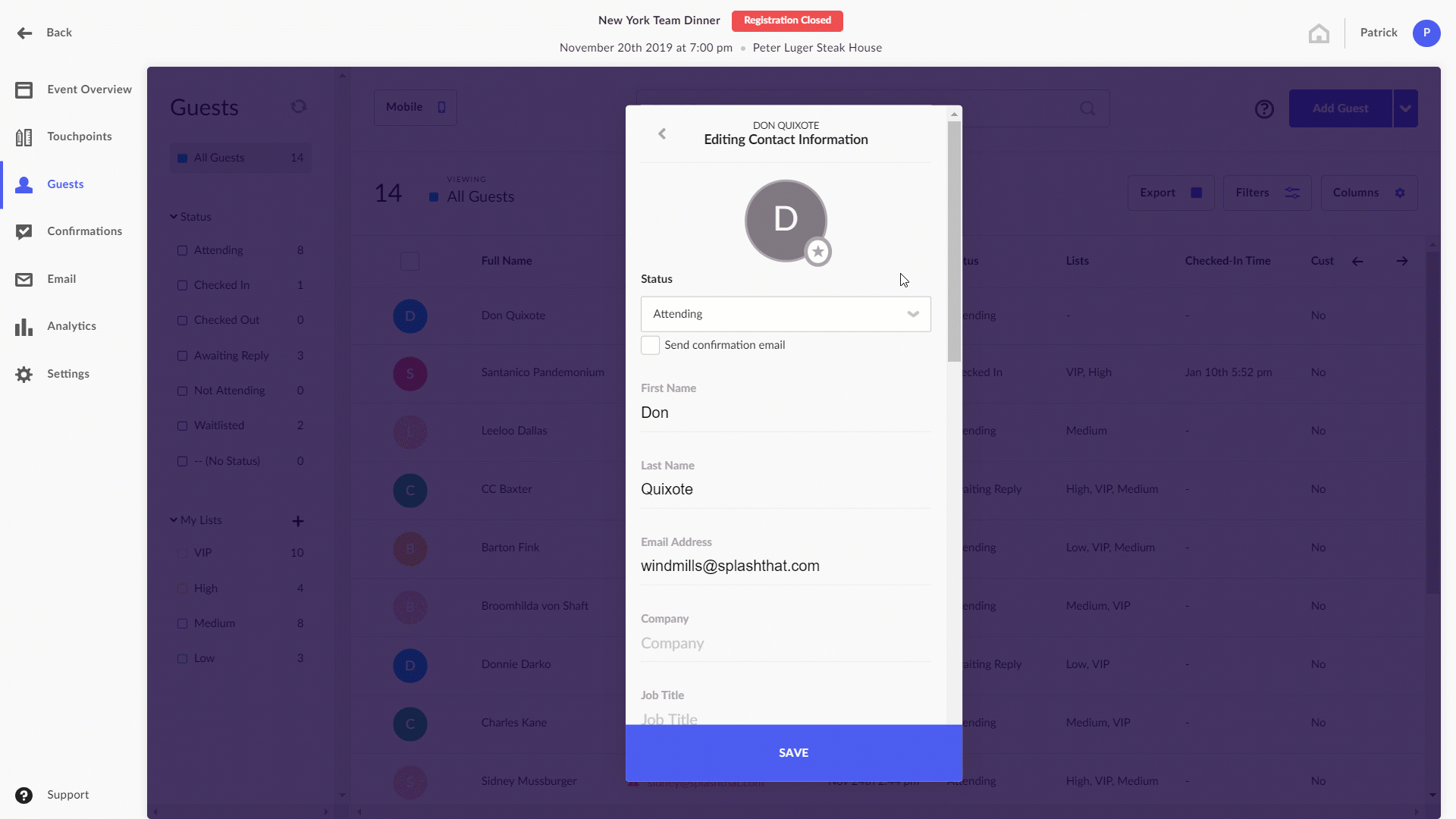 If you return to your email's Recipients List, you'll see the new details have appeared under the guest.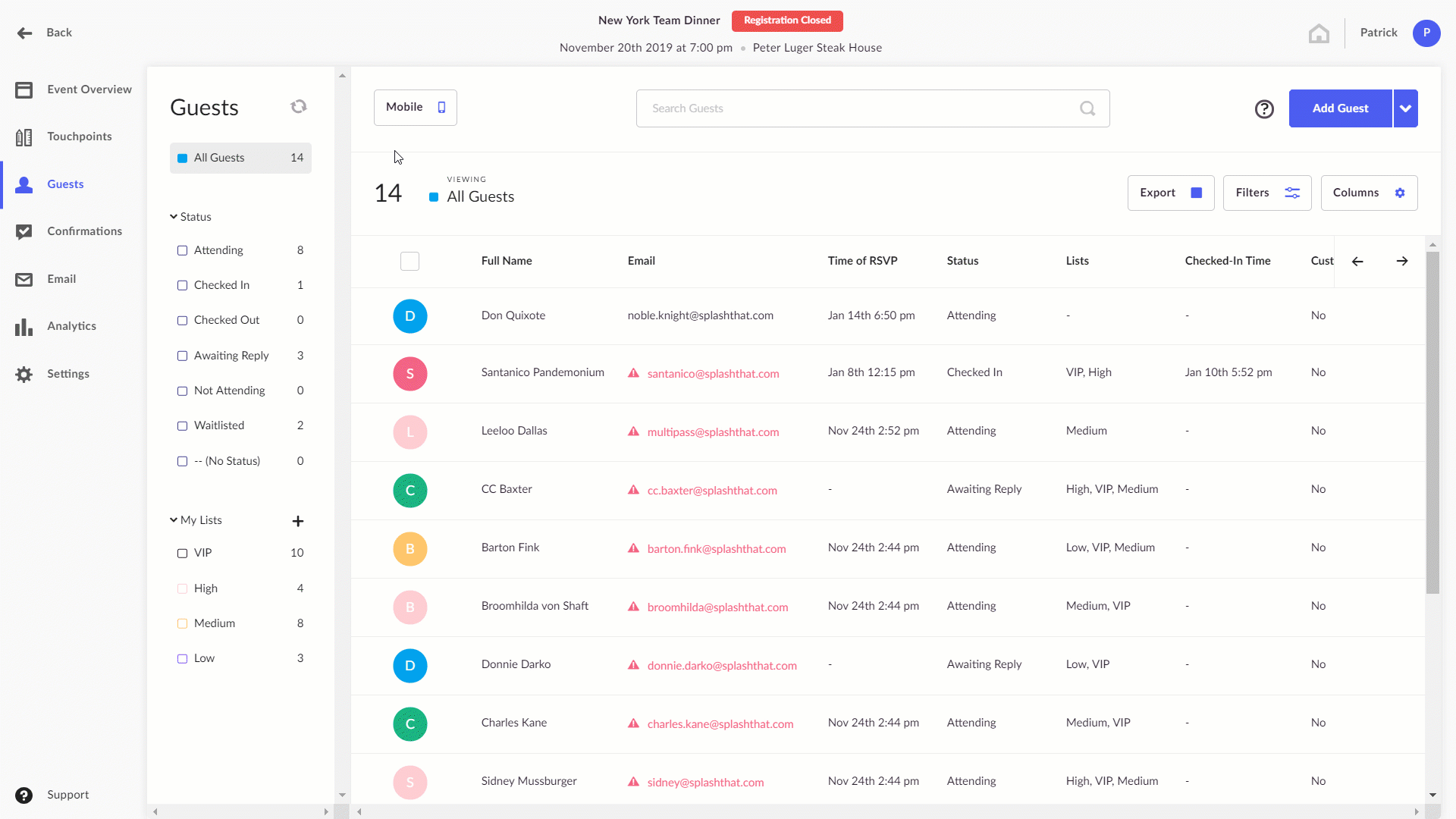 Pro tip: If you have an email draft open, you can always click the Home icon next to the drafting steps to arrive back at the Email dashboard.