How do I change the background color or image of a block? Follow
Each block and element on your Splash page has a background - whether it's a color, image, or a GIF. You can edit this option within the Layout tab.
Watch a video
Follow the steps
Simply click onto the block or element you want to edit. Open the Background drop-down menu to choose a background color, image, or both.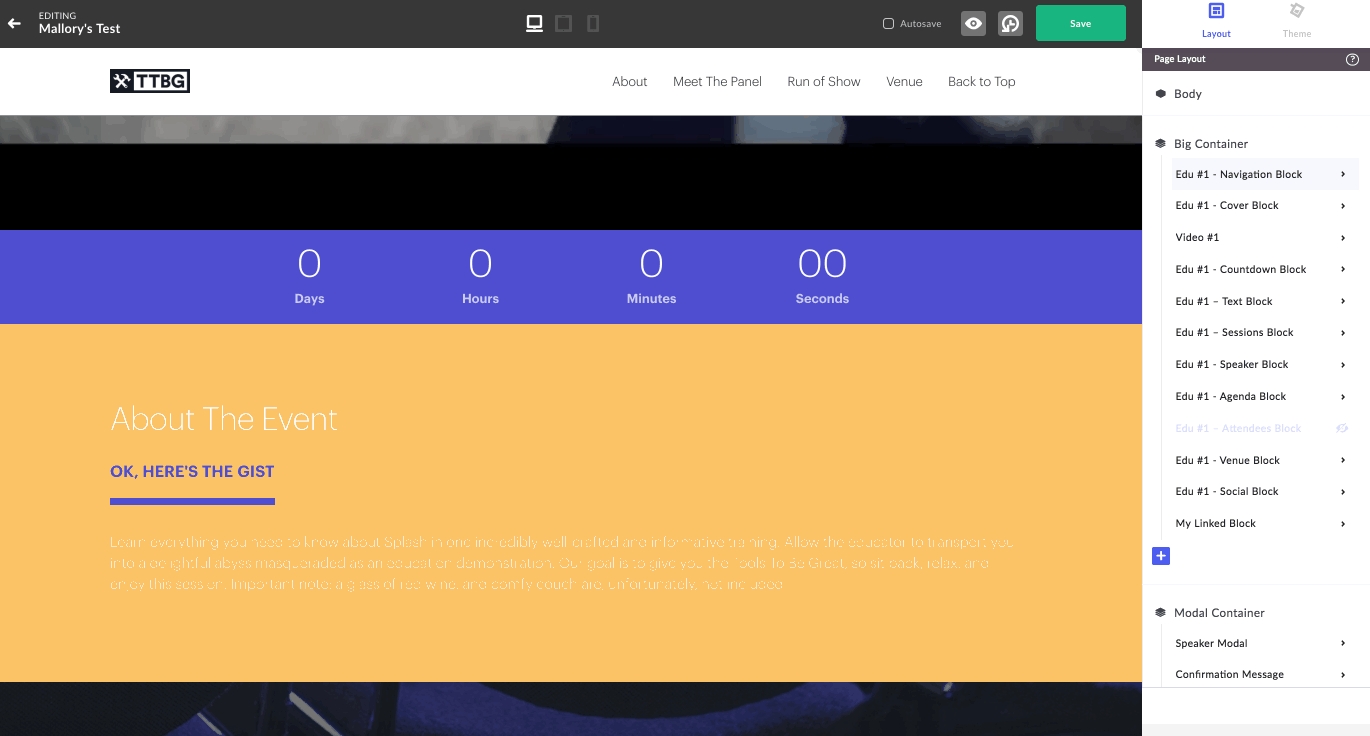 Or, click on the Layout tab and navigate to the block or element to open the Styles menu