There's no better way to generate hype over an event than to activate a waitlist. Here at Splash, we give you a few options for when you want to flip the switch.
How to activate a waitlist on an RSVP event
Head to your event's Settings tab.
From Additional Options, select "Activate waitlist when RSVPs close."
Click Save.
Now that you've enabled this setting, you have the choice of when you'd like to close RSVPs:
Toggle on Close RSVPs Indefinitely to immediately activate the waitlist.
Toggle on Close RSVPs at a capacity to decide how many guests you want to let in before the waitlist automatically turns on.
Toggle on any other time-based option.
In this example, the waitlist will open once 50 registrations are collected.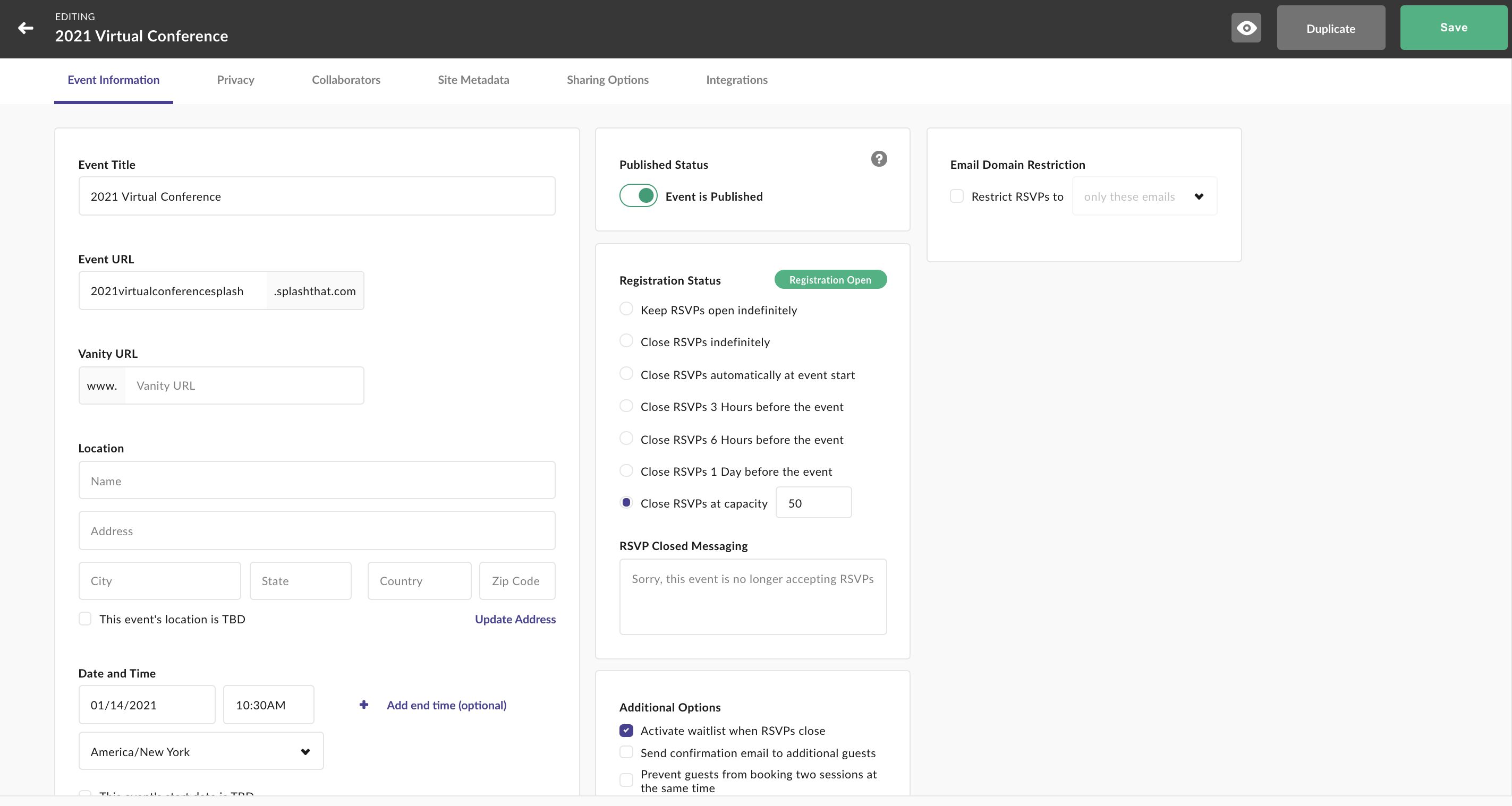 How to use a waitlist on a ticketed event
While the waitlist feature is not available on ticketed events, you have the option to create a waitlist ticket.