Can I limit the number of RSVPs?
To limit the total number of attendees who can RSVP:
Click on the Form tab, which is found in the toolbar anchored to the right of the Splash page.

    2. Next, click the Accepting RSVPs button. This will reveal a drop-down menu of options.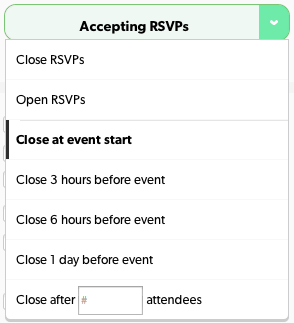 3. In the bottom input of the drop-down, enter the total number of attendees you'd  like your event registration to close after.

     4. Save

Closing and Opening RSVPs from Splash on Vimeo.