I don't want email notifications for when people RSVP to my event. How do I turn those off? Follow
As a default setting, you will receive an email notification every time someone new RSVPs to your event. If you ever want to turn off those email notifications, the process is simple! Just follow these steps:
1. Go to your event page. Then, click on the Settings tab to the left.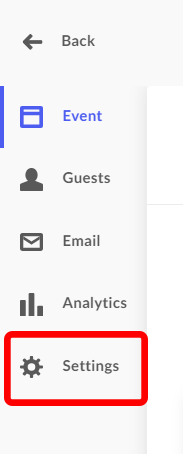 2. Along the top of the following page, click on Collaborators.

3. Here, you will see a list of team members involved in your event. Underneath your name, you can toggle whether or not you would like to receive notifications.
Heads up! Turning notifications off will also prevent guests from being able to contact you through the dedicated Contact the Organizer button at the bottom of the Event Page.