How do I edit my color set?
Every Splash page comes with a variety of theme-specific color combinations, which have been curated by Splash Designers. By clicking into your page's Design tab, you can toggle through the different color options by using the left and right arrows.
If your Splash page requires a custom color set:

1. First, make sure you are in Designer Pro editing mode. 
2. Head to the Design tab, which is the first icon in your Splash page's toolbar.
3. Hover over the color set's gear icon and click Edit. 
4.  Click into each color swatch to update the color. You can choose colors using the color picker or by entering an RGB value or hex code.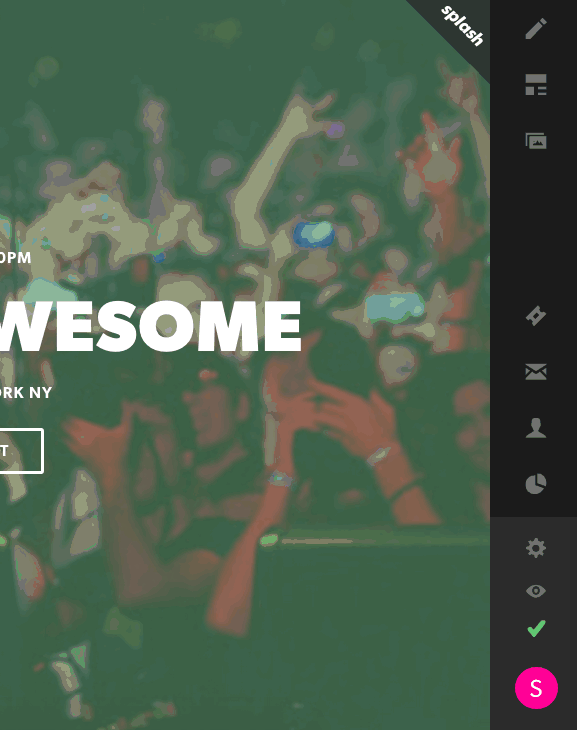 The below video will walk you through creating a custom color set from start to finish!
How to edit and/or create a custom color set from Splash on Vimeo.