How do I add event-level collaborators to edit and manage my event? Follow
Splash allows you to invite event level collaborators to help you design your event page and manage your event. Collaborators have full admin access over your event, including the abilities to edit the page, manage the RSVP list, and send emails.
The number of team members you can add to your events is based on the type of package you have. Check out our pricing page or more details.
Basic (Free!): 
1 event-level collaborator
Enterprise: 
Unlimited internal event-level collaborators

What do we mean by

 

internal? Internal refers to an account that is already associated with your Enterprise license. This account may already have access to your event, but you would add the account as an event-level collaborator to receive RSVP notifications or access the Guest List via the on-site app, Splash Host.  

1 external event-level collaborator

An external collaborator is any Splash accountholder who does not currently have a license for your organization. Often these folks are using a free, basic Splash account or don't have an account set up yet. 

Looking to add more than 1 external collaborator? We're pretty welcoming, so

 

send us a quick note

 

and we'll see what we can do. :)
Check out how to add collaborators to your event page below. 
Head to the Settings button to the left of your Event dashboard page.
At the top of that window, click the Collaborators section.
Enter the name and email address of your collaborator and click "Add Collaborator."
Click the Save button to send the invitation!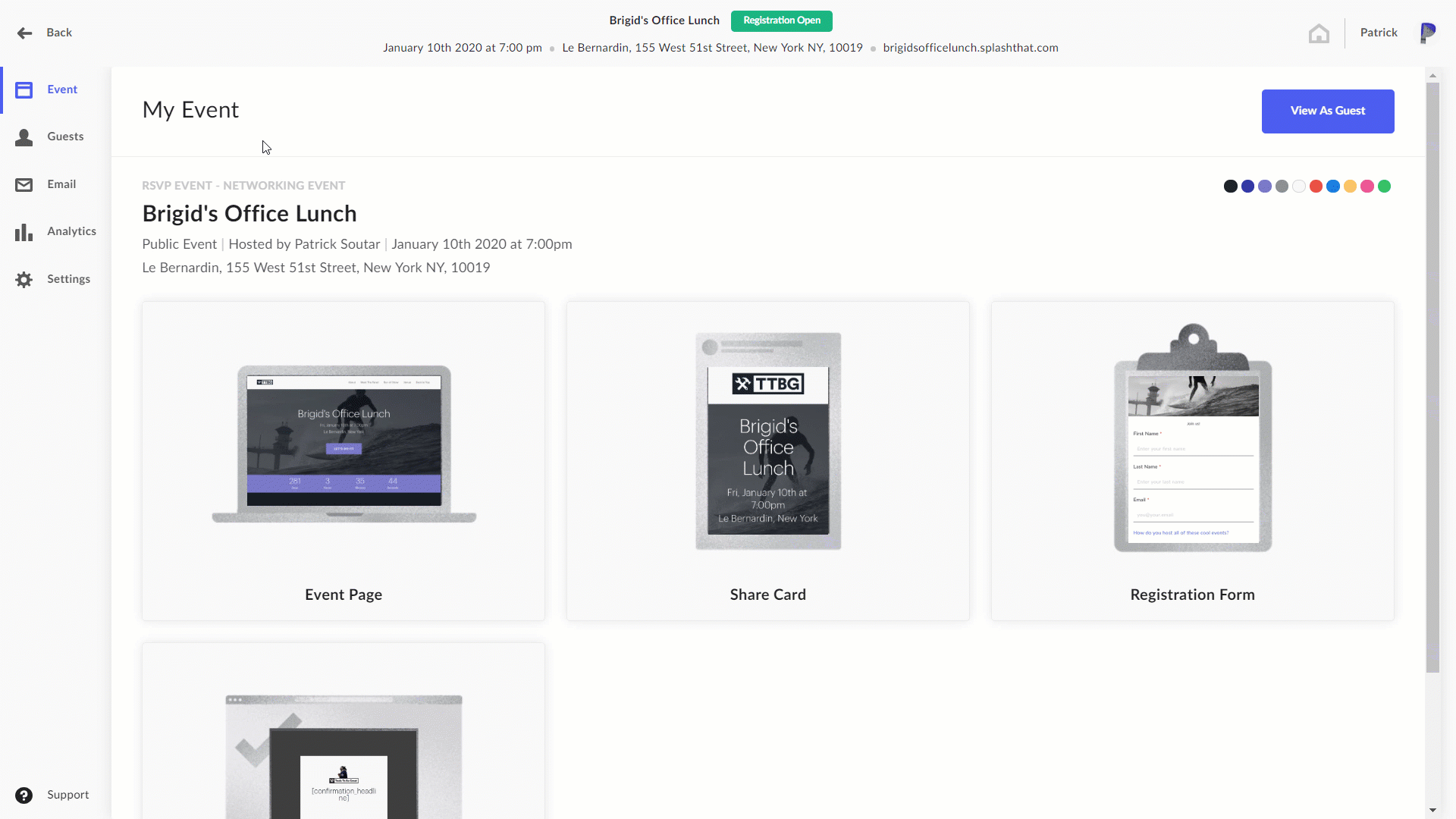 The individual you have added will receive an email with a link to register. And that's it! Simple.