How do I duplicate an event page?
Event duplication is available with our Enterprise offering, Splash for Business.
If you're building a flow for a specific event type, we recommend saving the page as a theme instead so you can create unlimited pages from this design.
Themes are incredibly powerful as custom RSVP forms, ticket types, and email templates on your theme page will carry over to new pages created from it. Plus all event details will be dynamically applied throughout the new page. Talk about cutting down building time!
Duplicating events are best leverage for a specific event campaign, like if you're holding an event in multiple locations or times. 
How to duplicate a Splash page
From an existing event page:
1. Head straight to the event page you'd like to duplicate.
2. Click on the Event Settings tab from the event page toolbar.
3. In the top right, click the Duplicate Page button.


4. Next, plug in your event title, date, and venue information.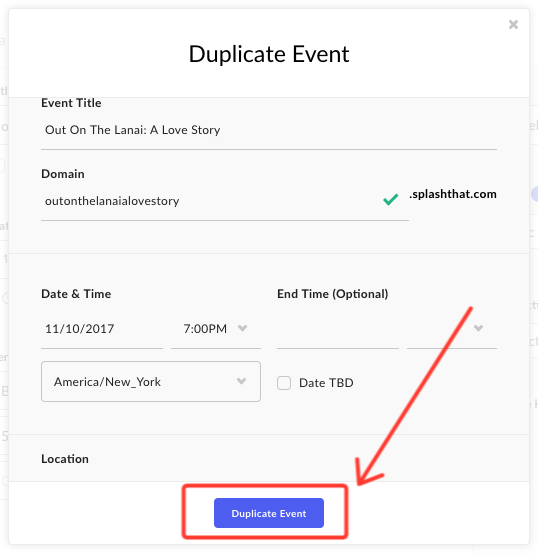 5. Click Duplicate Event to create the new page. Voila!
Looking to use the same domain name? Check out the steps here.
From your Events dashboard:
1. Hover over the event card and click the three dots on the bottom right.
2. Click Duplicate.
3. Plug in your event title, date, and venue information.
4. Click Duplicate Event. Swoosh!
See it in action: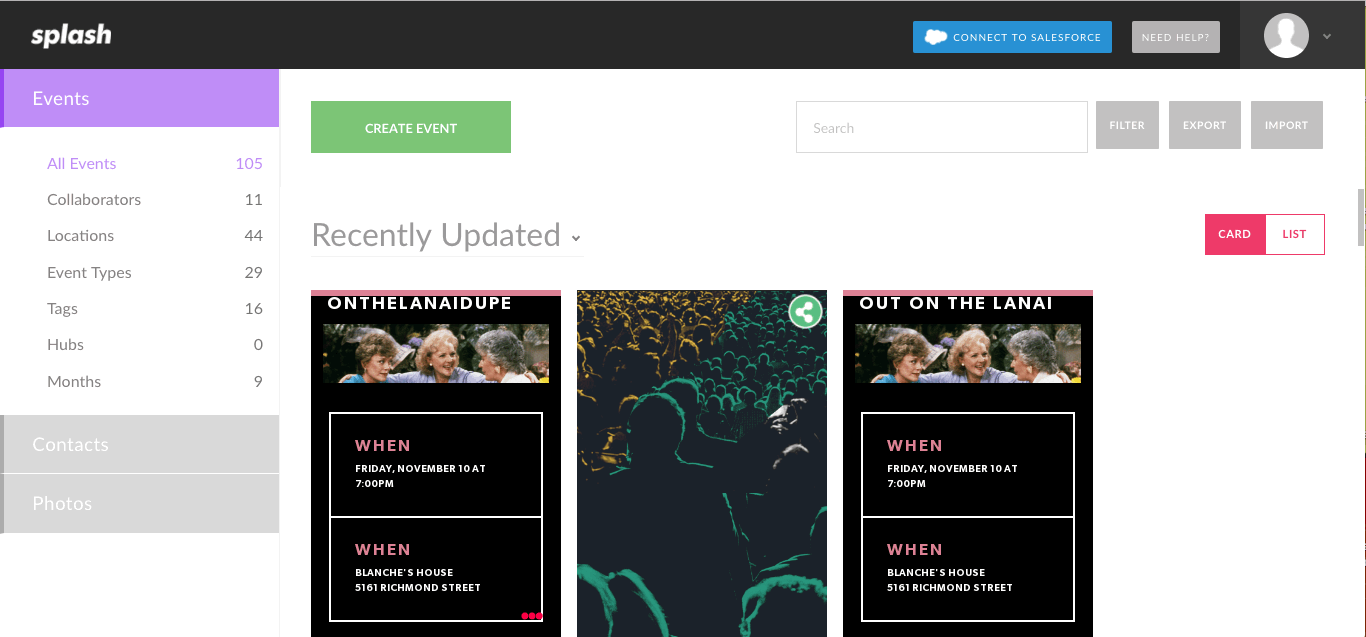 Important to keep in mind when duplicating:
Some event details don't update dynamically when duplicating, so you'll need to customize the following areas with your new event information:
Event Settings: Site Metadata, Sharing Settings (Social Media)

Any custom ticket start and end times

Custom confirmation messaging