Can I create a recurring event? Follow
A great and very common question! While we do not currently offer a standard option for creating a "recurring event" we do have a great work around option.
Create a new Event Title and URL for your page.
In the Settings tab on the toolbar of your new event page, update the new date, time, and location for your event.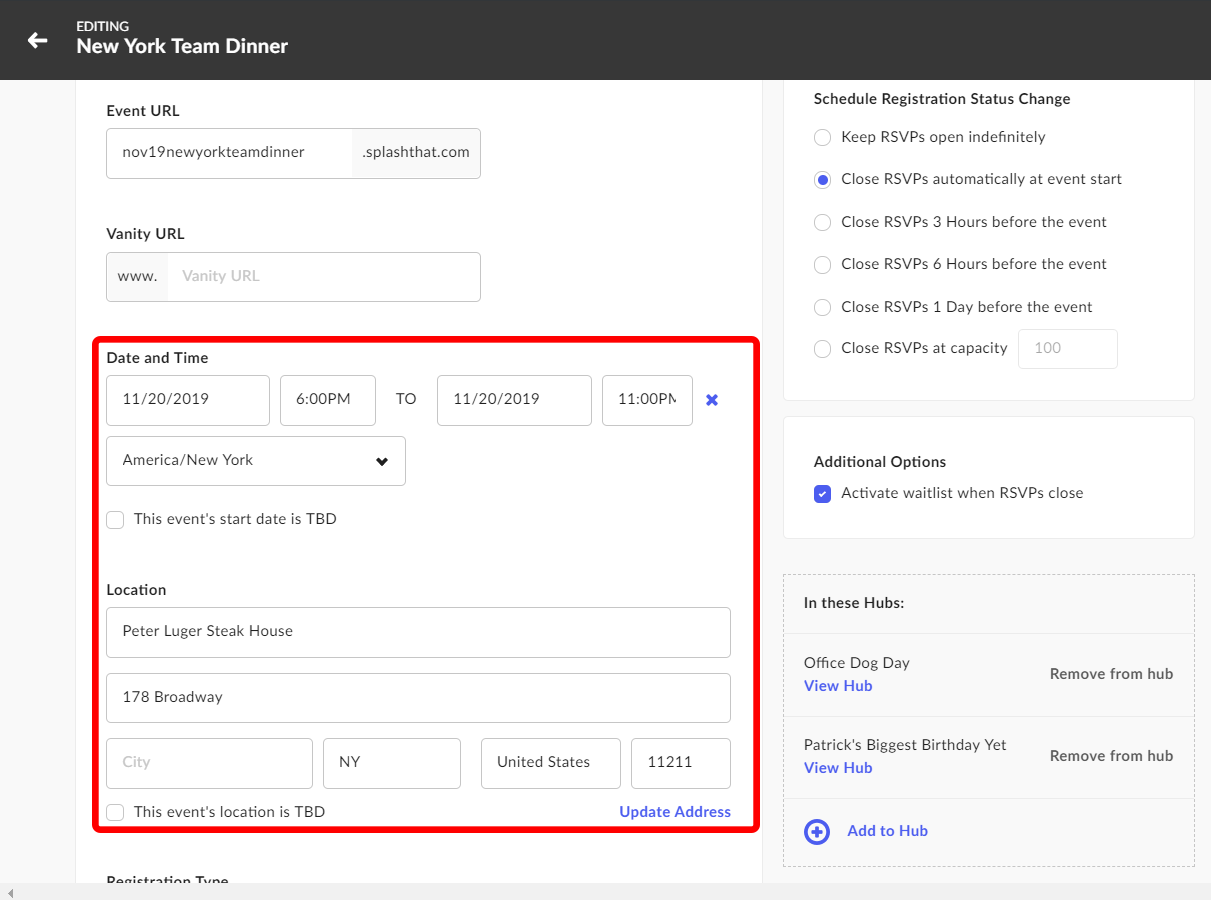 If you'd like to keep the same Splash URL, follow the below steps.
In the Settings tab of the original Splash page, edit the domain URL. We recommend including the date like "2015companyconference."
Then from your Events Dashboard, duplicate the old event, and re-enter the original URL for the new page, which will now be available.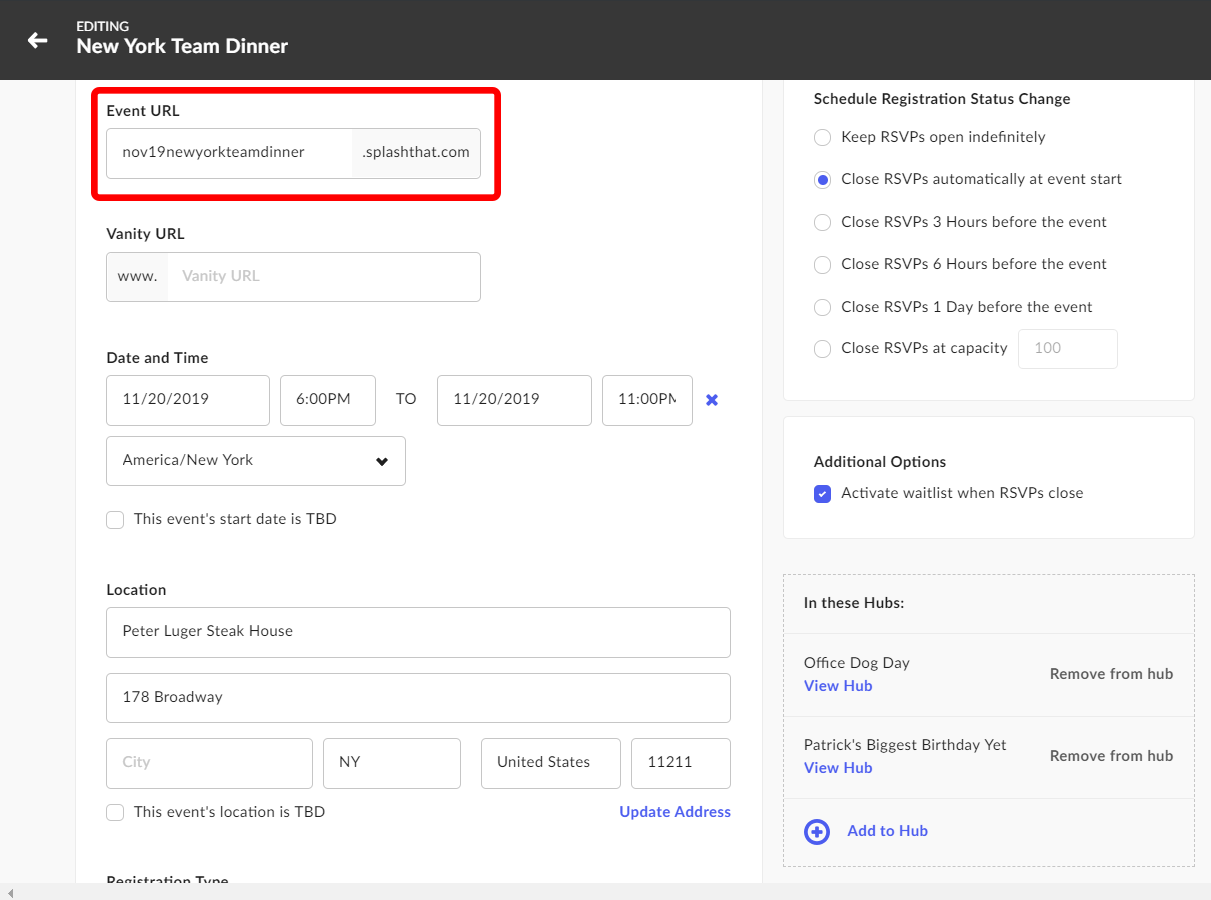 Important Note: We do NOT recommended "reusing" a Splash page by simply editing the date and time of an old event. Using one page per event will help you organize your RSVPs, provide cohesive date, time & location info, and determine ROI data post-event.
We've seen outdated information sent to guests and event planning chaos ensue. Why make it harder on yourself!